The key to dressing your bridesmaids in florals? Hold back a little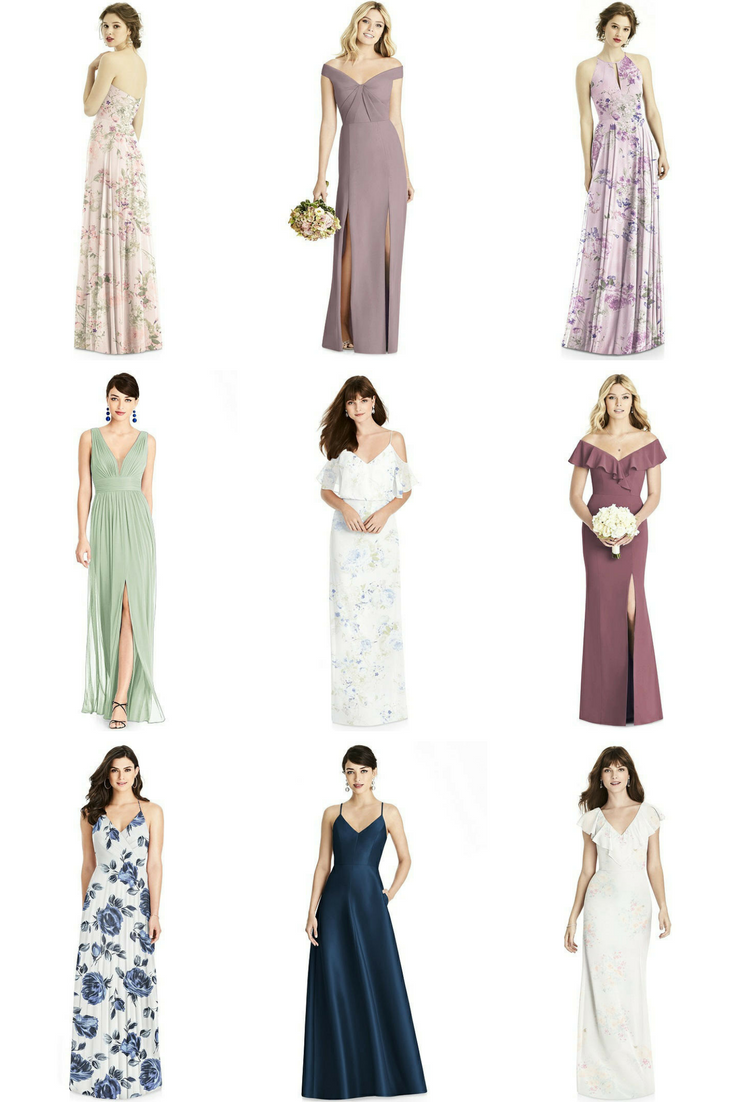 You can't have a wedding day without flowers. And florals are having a real moment right now.
And there are some really, really pretty bridesmaids dresses around in florals for you to be thinking about.
You can go for a bold splash floral or something a little more subtle in a faded chintz.
Mix block shades with florals
The key is not to overdo it. In fact, some of your maids may rather not wear a floral inspired gown. In which case, dress them in a block color that complements the floral fabrics (as we've shown here). On the floral gowns you can pick out greens, blues, purples, yellows or even whites or ivory for your other maid's dress.
Mix it up a little bit as well with different necklines. However, we suggest that you keep the base fabric similar - so the weights are the same. Also the style of gown. Florals tend to suit something more flowing than fitted, so choose block colors that echo the design.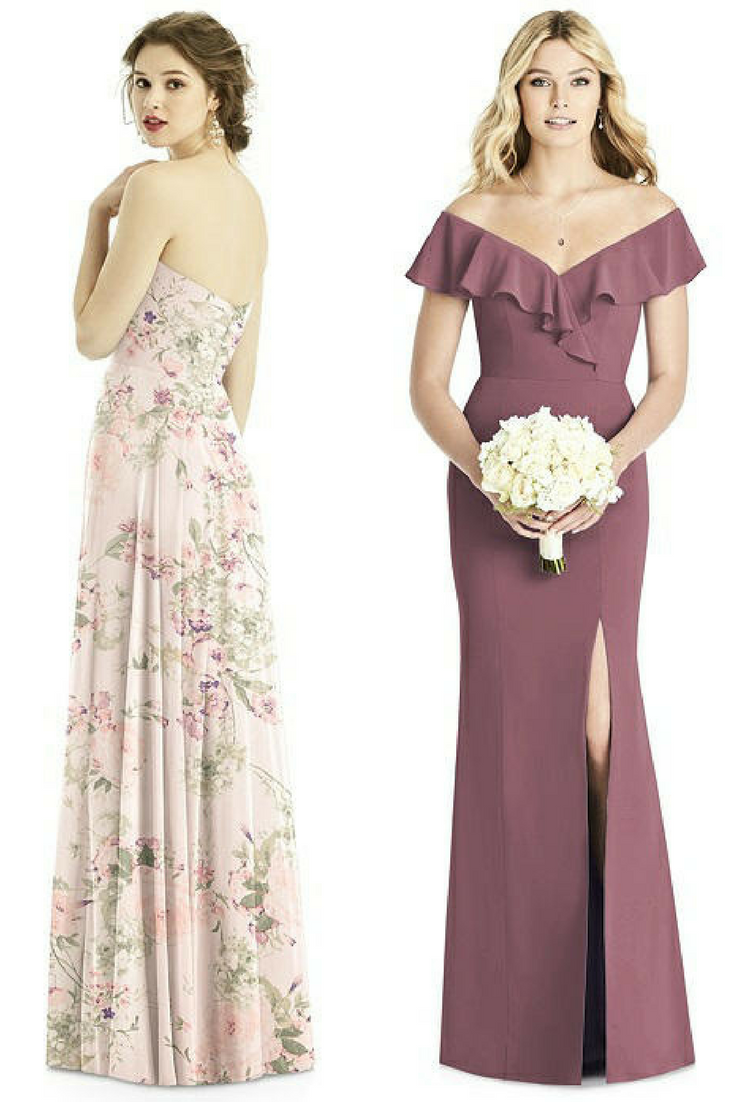 The strapless Dessy gown on the left also comes with detachable spaghetti straps, whereas the gown on the right has a flattering off the shoulder ruffled neckline, that will be perfect for girls with smaller busts.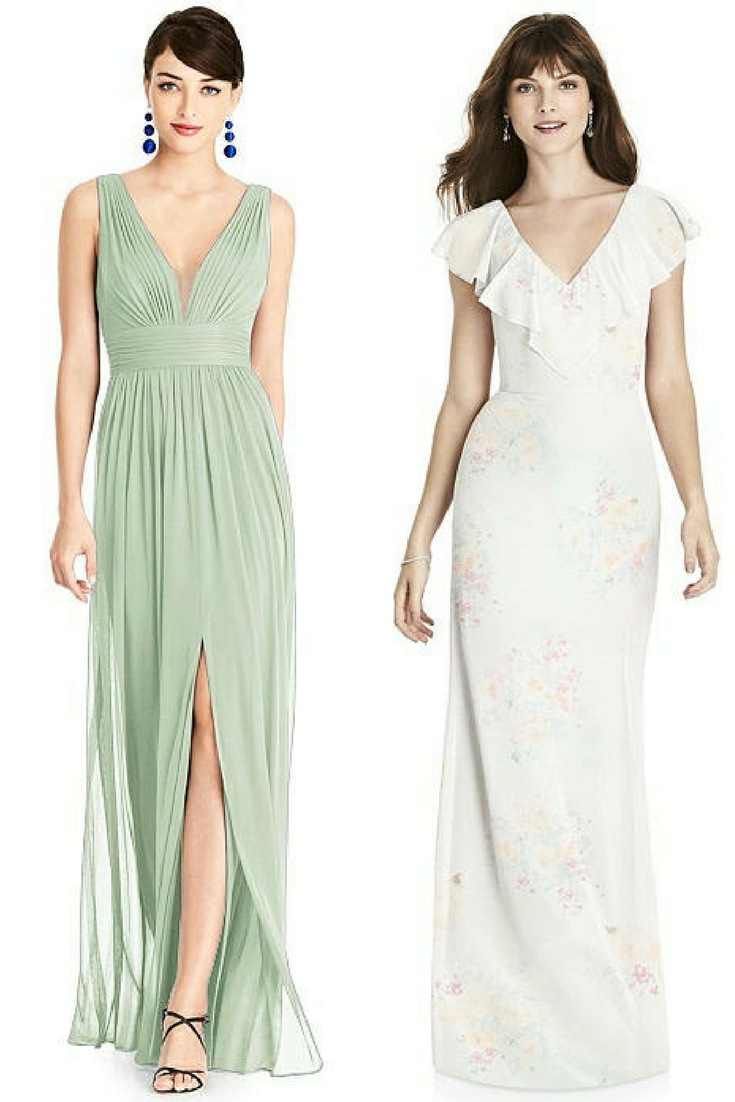 Here we show you how to work color play. The chiffon gown on the left in a soft green works beautifully with the subtle florals on the right. We've chosen green but you could match with deep pinks, greens or even a gentle apricot shade.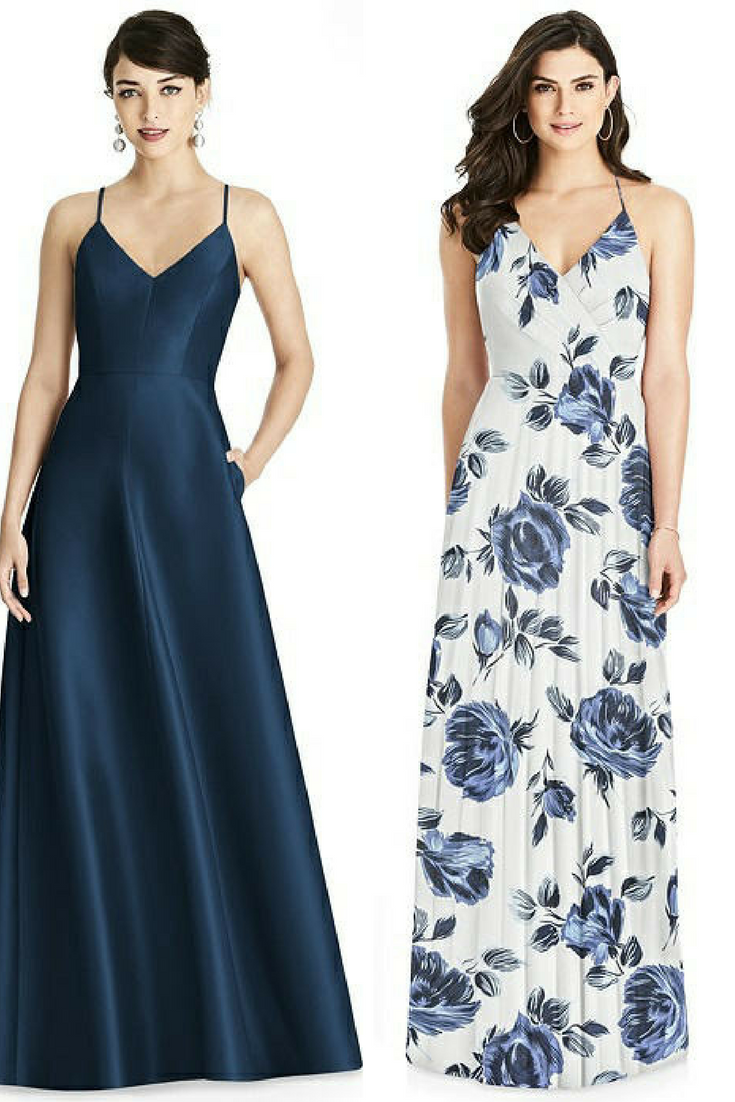 For a rather more dramatic effect, mix up a dark blue gown with big splashy florals. Or you could use charcoal shades here to match the flowers.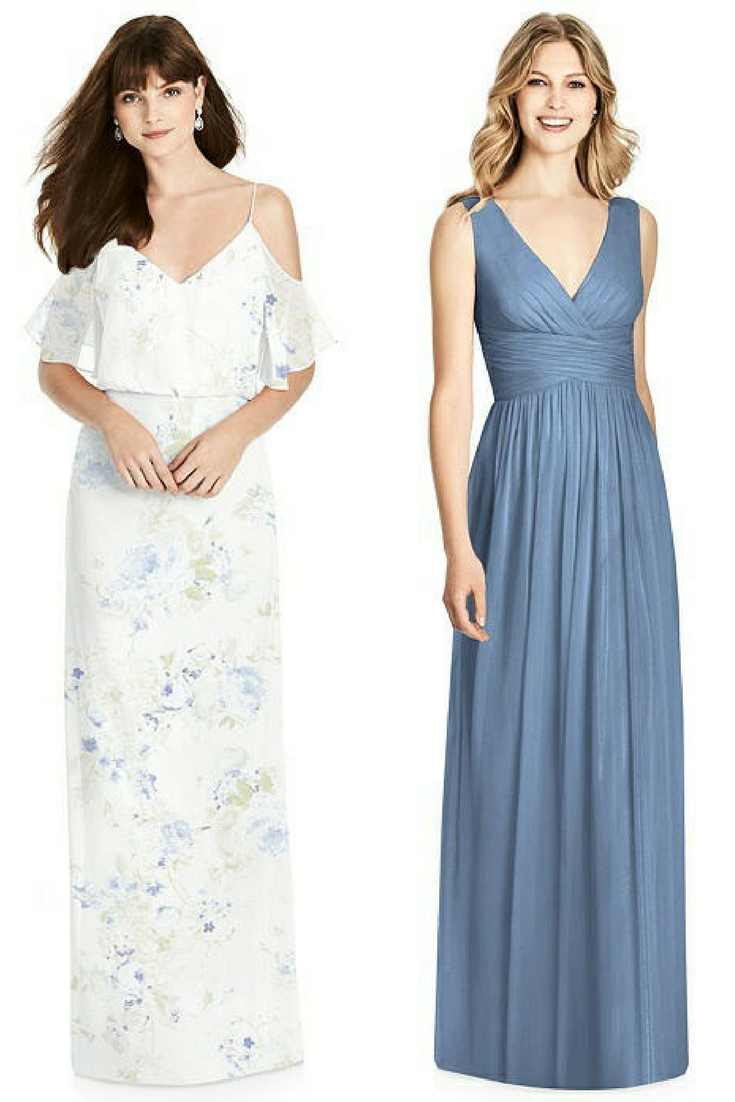 Blues are a perennial wedding favourite. This color combo would suit a romantic wedding perfectly. The dress on the left is so pretty, we're sure it won't be left languishing in the cupboard after the bridesmaid has done her duty. The windsor blue gown on the right has flattering pleating and sets off the floral fabric to perfection.
As for accessories, if you're dressing your bridesmaids in floral gowns, then don't overdo the flower motifs on shoes, earrings, bags. Best to keep things plain and simple. However, for your maids in block colours, you can include the floral theme, maybe with some floral necklaces, drop earrings and a corsage?
Have fun planning your floral wedding theme.
All bridesmaid dresses featured here by Dessy.