How to outfit your whole bridal party, from flower girl to mama-to-be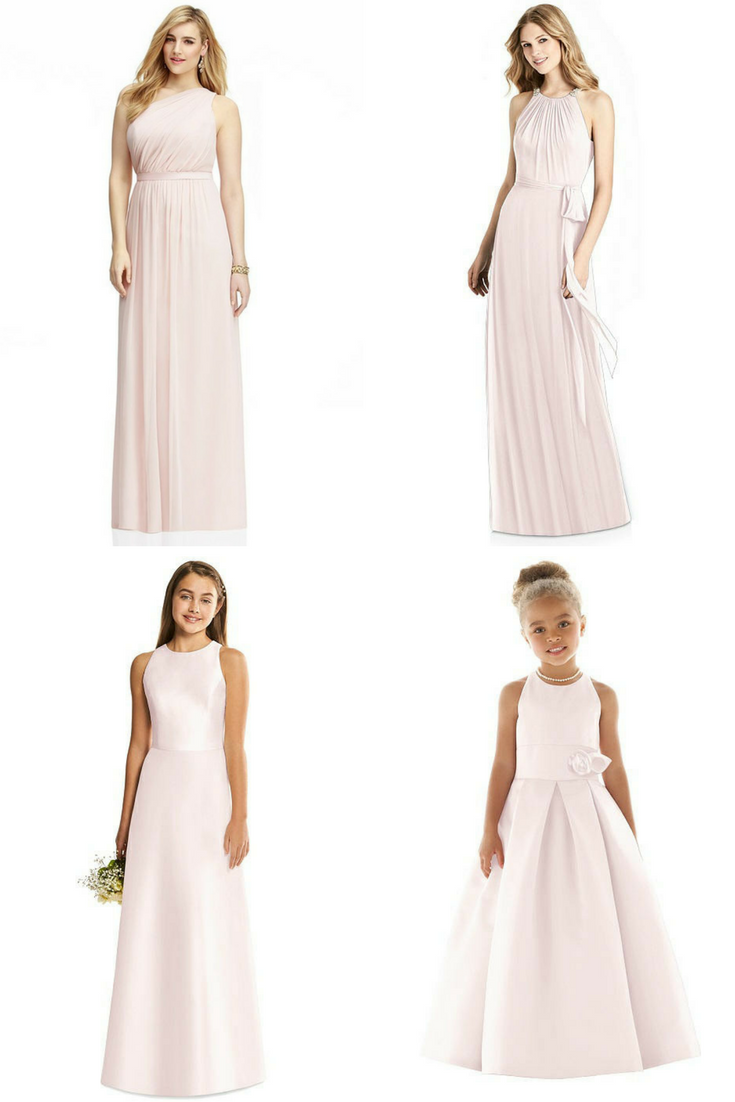 We girls come in all shapes and sizes. Some of us are tall and some are small. Some are curvy and some skinny. And many of us are in-between.
So when you're choosing your maids you're almost certainly going to find that different girls suit different dresses. Which we understand completely at Dessy.
That's why we've designed a range of gowns to suit every girl (even mamas-to-be).
Above I've picked one of Dessy's top colors - blush - and picked out four completely different dresses to show you what I mean.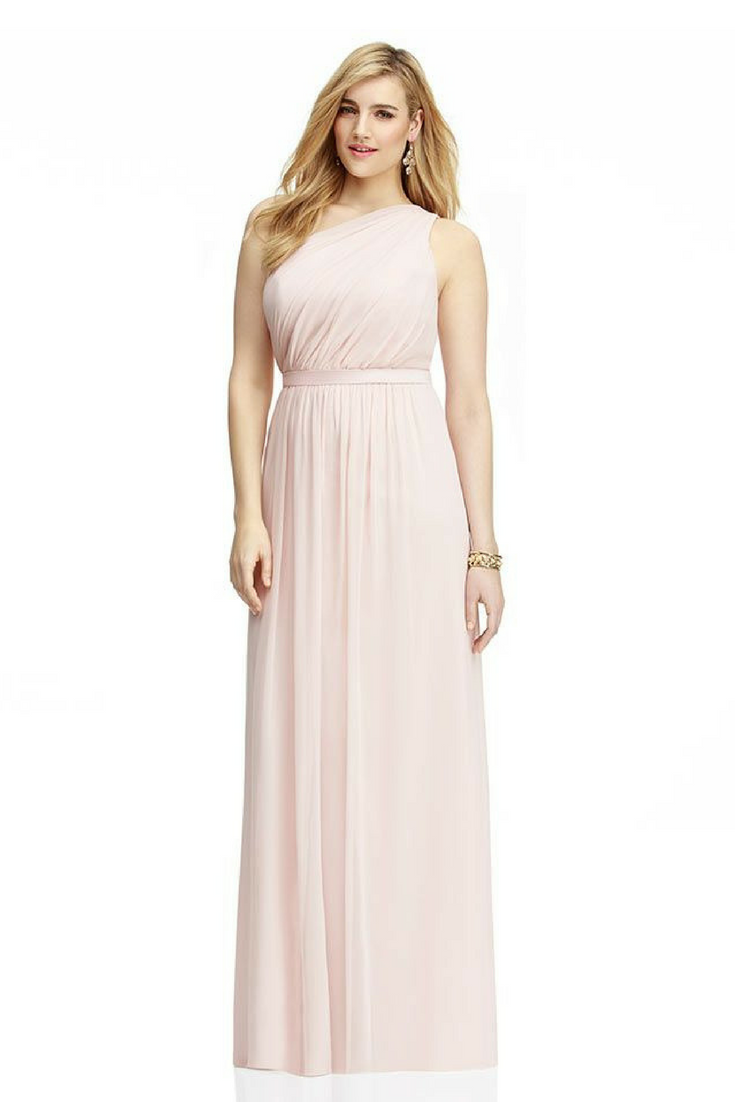 For girls with curves
All of our bridesmaid dresses are available in sizes 00-30W, plus extra length for those of you who are 5'7" and taller. So you can browse through all our styles and know that whatever size or height you are, you're going to be able to find your dream bridesmaid dress.
Above we have Dessy Collection style 6706 in blush. This style suits curvy girls beautifully, making the most of their figures so they look and feel fantastic. We've shown it in blush but remember with all our styles available, you can choose from an almost limitless selection of fabrics and colors.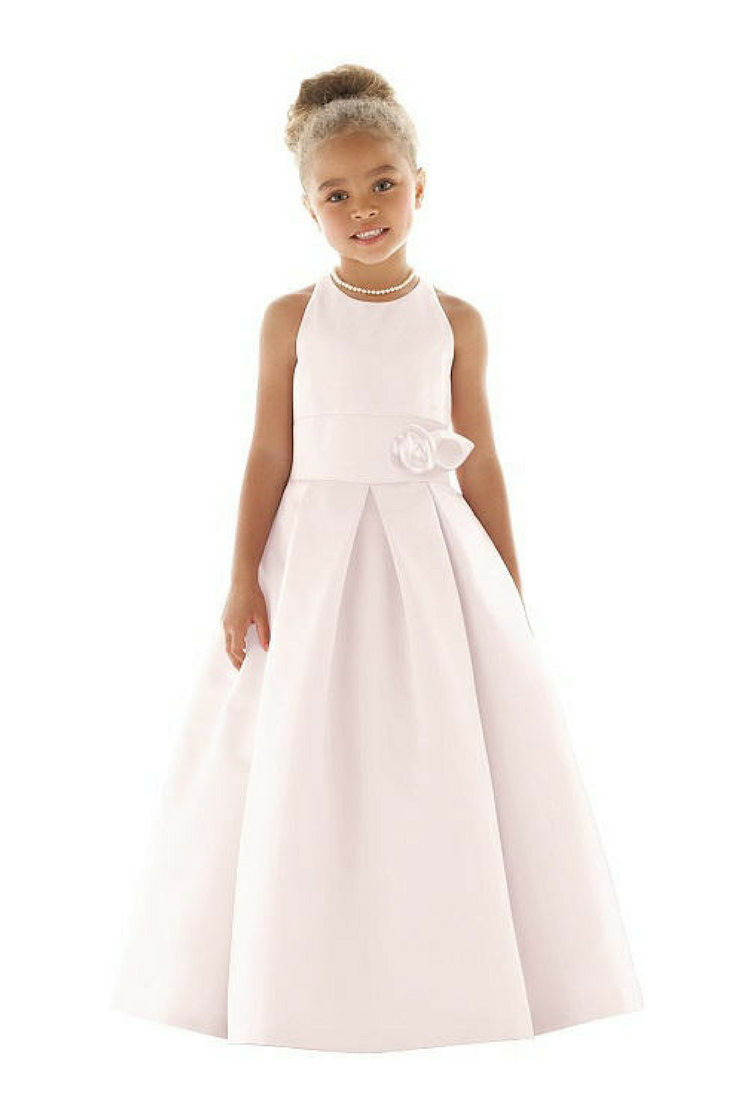 And your Flower Girls
Being a flower girl is an exciting moment in a little girl's life and having a pretty new dress to wear is all part of it. Our flower girl dresses range from traditional to a little more contemporary - you could even have a white or cream dress and add a colored sash if you like. We've created a range so the little ones fit in perfectly with the big girls ... and feel like a princess. Shown above is Dessy Flower girl style 4021 in blush.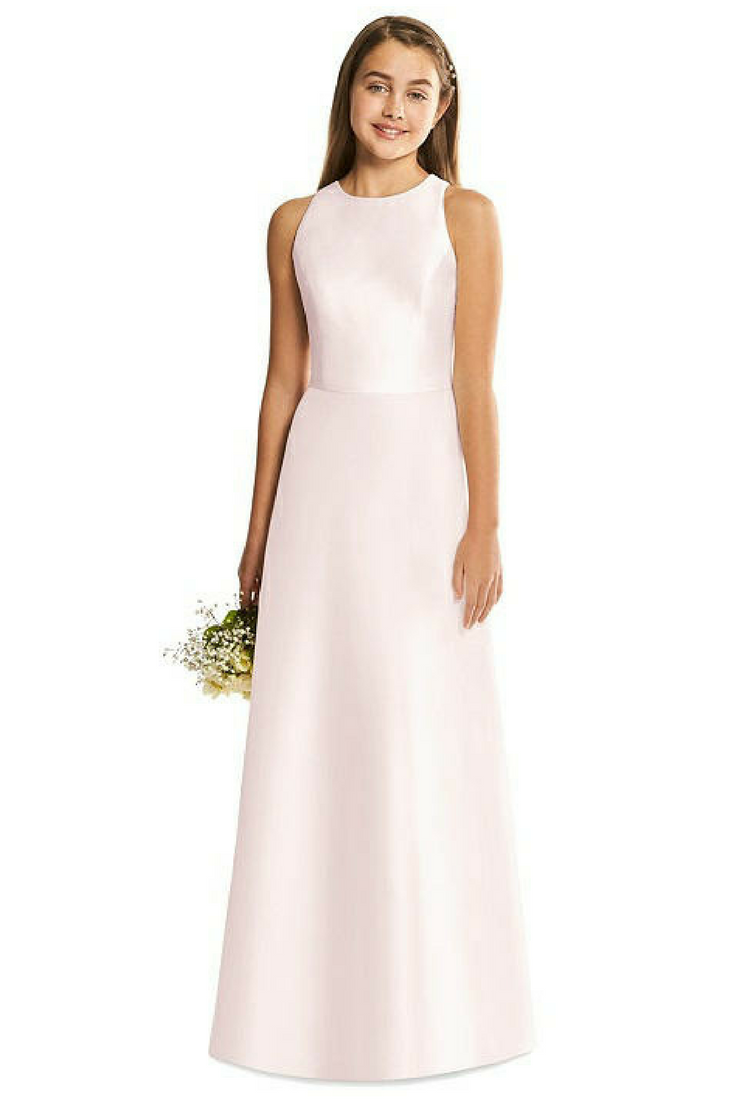 That in-between age
Some girls are too old to be dressed as flower girls, but too young to fit adult bridesmaid dresses - so that's why we designed our Junior Bridesmaid Dresses. There's nothing childish about the styles or over sophisticated - we've created a flattering and pretty range so that the pre-teens feel grown up and confident.
How pretty is this ...Junior Bridesmaid dress style JR545, shown above.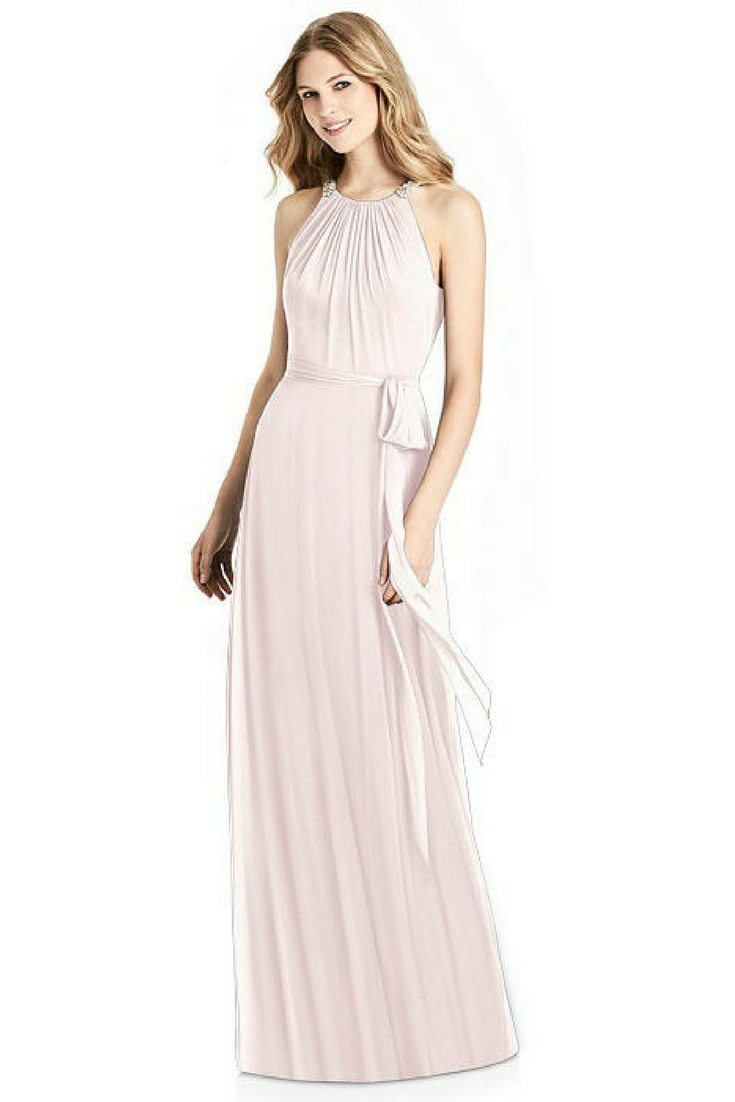 Above: Jenny Packham Style JP1007
Finally, your bridesmaid friends
You want your besties to feel amazing in their bridesmaid dresses - not as though they are swamped in ruffles and frills. Our bridesmaid dresses are elegant and classic, whether you go for cocktail or full length. And we can safely say that many Dessy bridesmaids wear their dresses over and over again at posh events - they're too pretty to be left in the closet.
We also have some fabulous maternity bridesmaid dresses for your friends who are on the way to becoming moms.
Have a look around our shop and you'll be dazzled by the colors and choices. And check out the accessories too. Enjoy!