How to get a polka dot wedding theme to perfection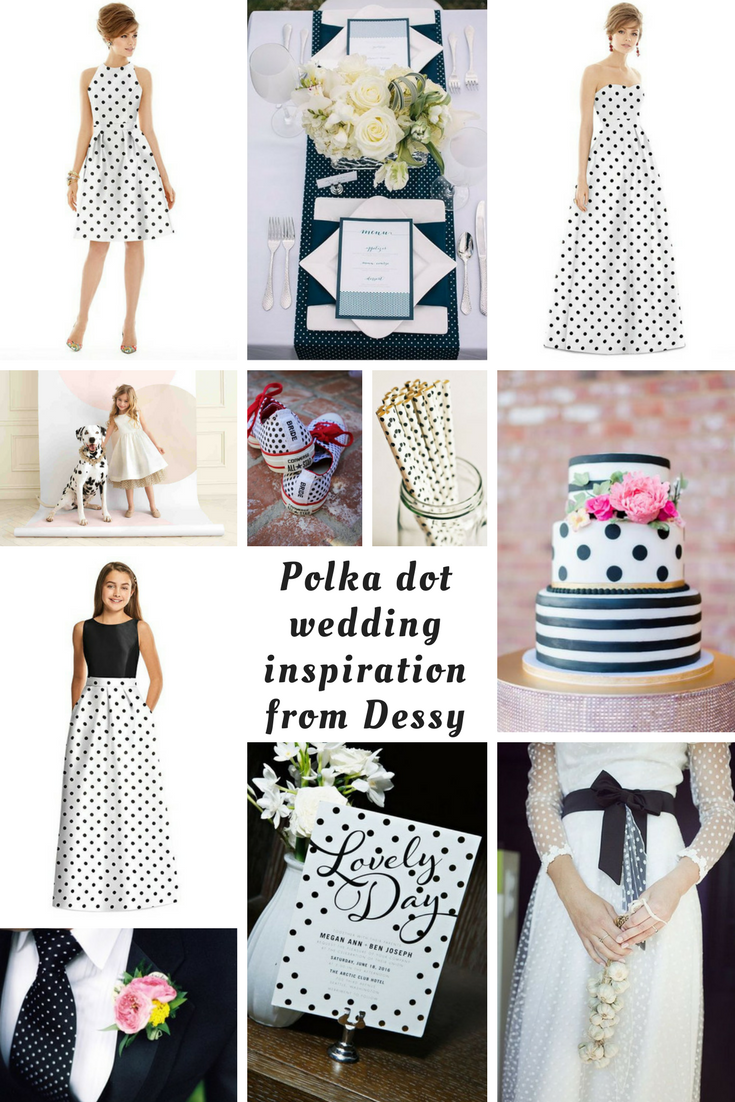 Polka dots are starting to have a real moment in weddings just now.
You'll see this classic design on everything from shoes, dresses, hosiery, stationery and cakes.
It's the real pattern of choice for couples looking to bring a little more pop into their wedding by having a polka dot theme.
Why polka dots?

Polka dots can be be fun, whimsical and playful when woven through your wedding decor and accessories.
They work well with a variety of color combinations and patterns. Any bright color will do, and if you are looking to do lighter colors for your wedding, those work too!
We've focused here on a classic black and white polka dot colorway, but pastels look fabulous, as do primary colors.
You can also mix polka dots up with stripes.
Spot the bridesmaid
Mixing polka dots with block colors is a really stylish way to dress your bridesmaids. Match a black bodice with a polka dot skirt, or the other way around. Dress one of your girls in a polka dot cocktail frock for a vintage look.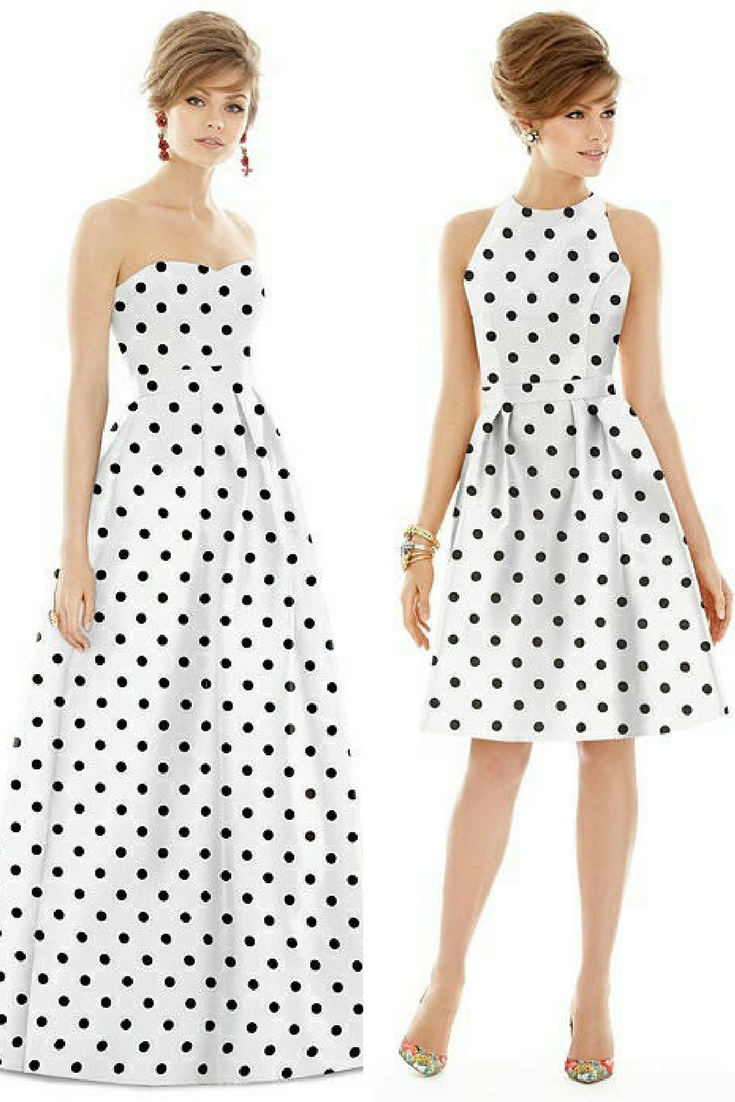 Bridesmaid dresses by Dessy. Left Alfred Sung Style D755FP, right Alfred Sung Style D696FP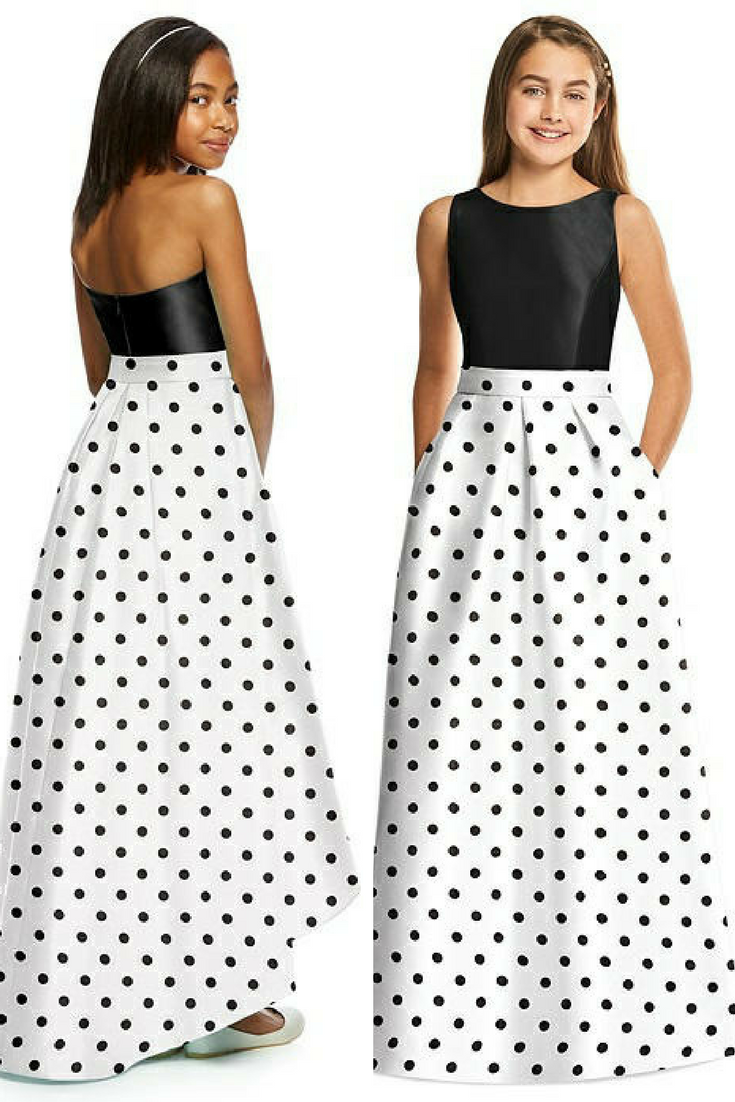 Left Junior Bridesmaid JR533CP, right Junior Bridesmaid Style JR544CP

Here are some other ways you can incorporate polka dots into your wedding day.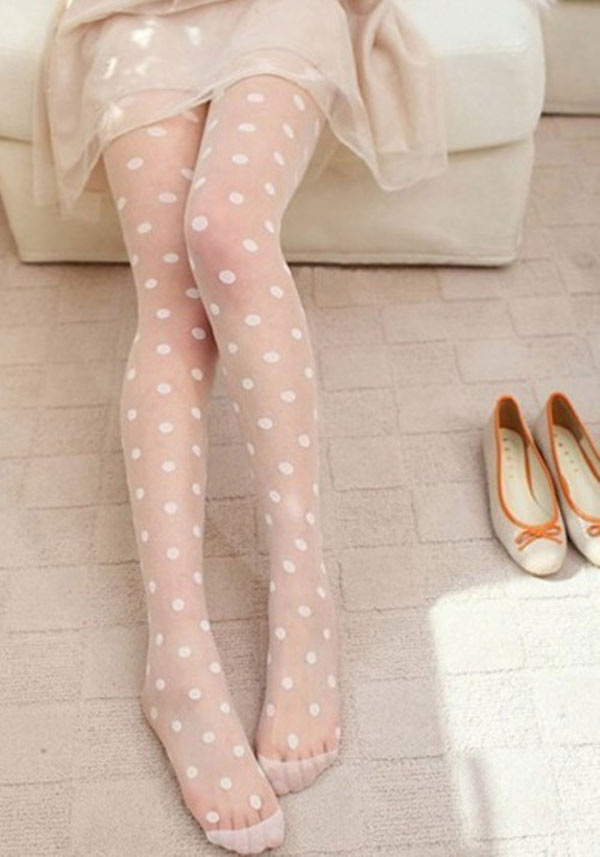 This is a great way as the bride to incorporate polka dots as part of your wedding attire. Wear polka dot hose under your wedding dress. Photo featured on WeddingMania.com.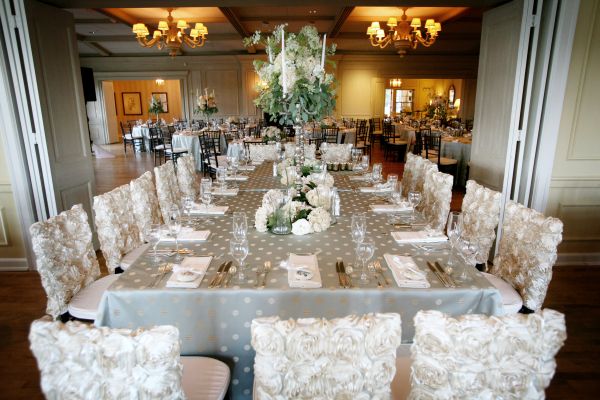 Want to keep things subtle and low key? Polka dots can offer an elegant touch too, as you can see from this table setting. (By the way, we've loving the rose-themed slip covers on the chairs!) Photo by Vick Photography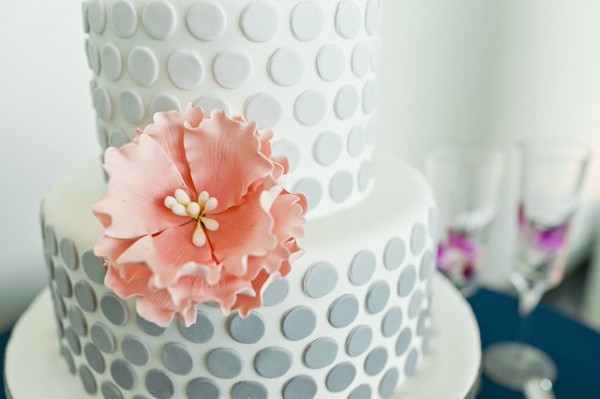 If you are looking for some cake inspiration for your spring wedding, let this be it. Polka dots and wedding cake? Um, yeah! Photo by The Girl Tyler Design and Photography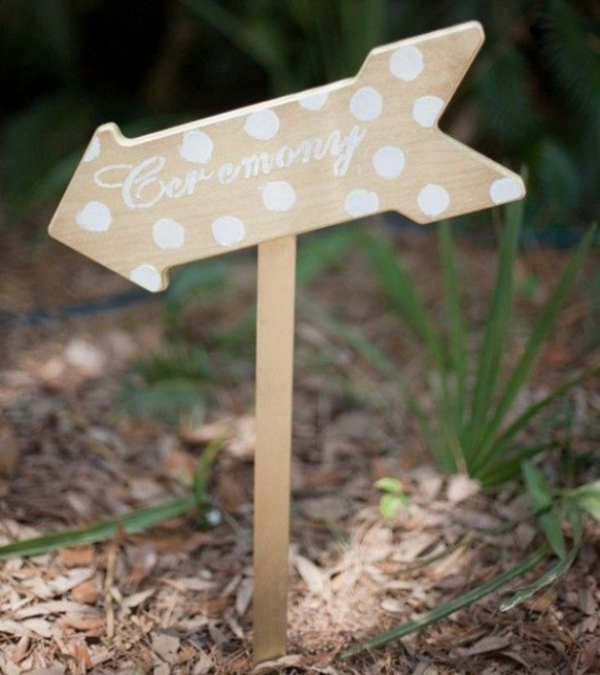 This way to the polka dot themed wedding! Small accents like this are spot on for spring and summer weddings.