6 novel ways to decorate your wedding tables on a budget
Your wedding tables are going to be such a focal point at your reception. And you really want them to have the wow factor so that when your guests walk in there's a delighted hush as everyone admires your choices.
If you're DIY-ing your wedding quite a bit yourself - and even if you're not - it's always handy to have a bit of extra inspiration so that you can discuss table decoration ideas with your wedding planner, stylist, florist, mom, best friend or whoever you want to confide in.
We've searched around and here are 10 of the best ideas we've seen lately to decorate your wedding tables on a budget.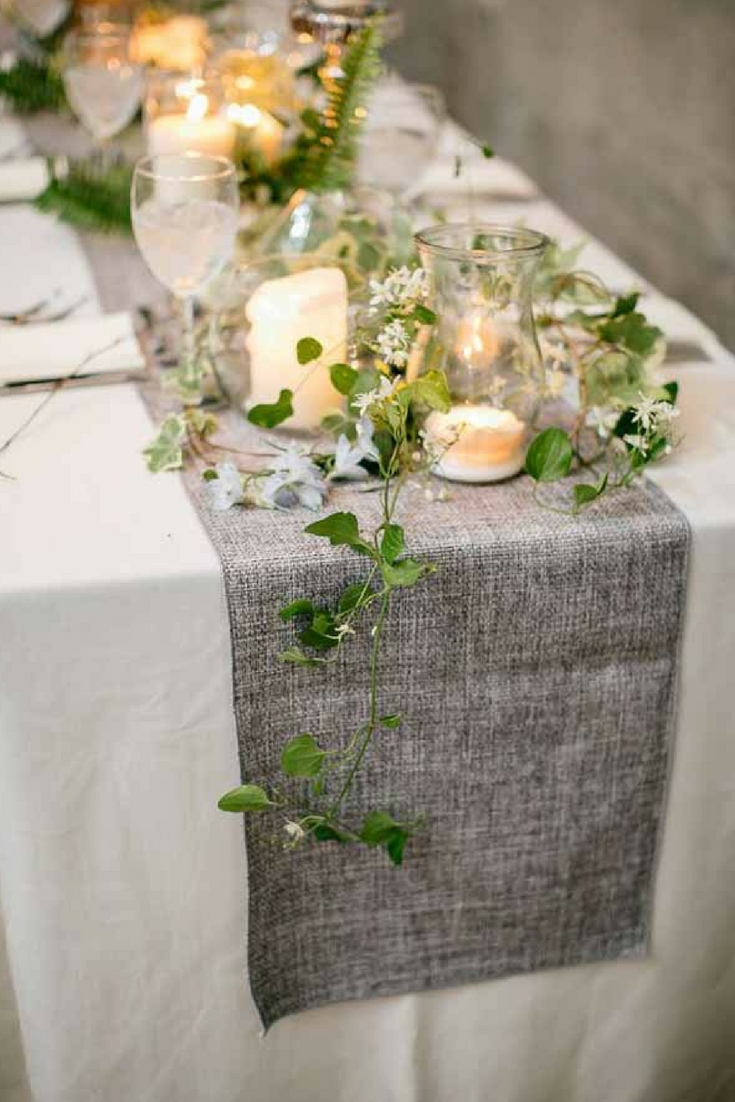 (Image via Want That Wedding)
1. Greenery and candles
This is a good option if you're on a wedding budget because greenery tends to come in a bit cheaper than flowers. Pick out a burlap table runner (or buy a length of burlap and cut it to fit) and then arrange long trailing fronds of greenery on top, with tealights. Sorted.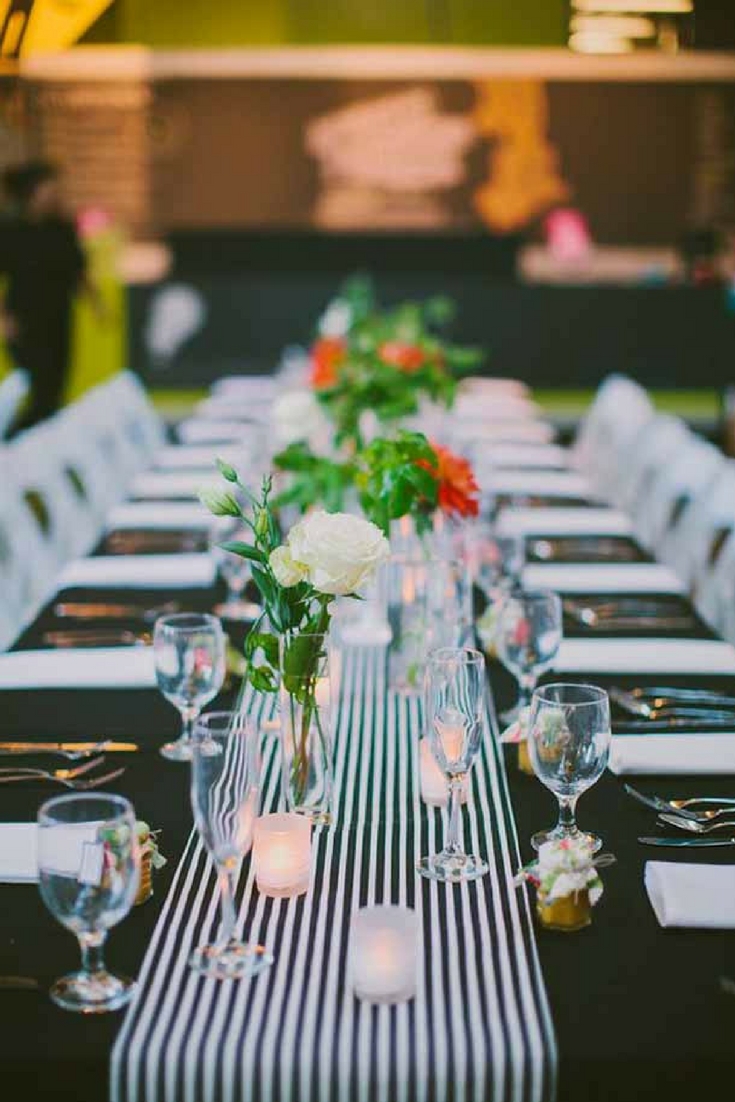 (Image via Want That Wedding)
2. Dramatic table runners
Strike a contrasting note with table cloths or table runners in unexpected designs, like the dramatic monochrome stripes above. (You can soften the look with tealights and simple flowers in vases). If you want to work in your wedding theme this is a good way to do it. Be creative with the fabrics you think about - you could choose runners in sequins or florals. Runners are great for wedding decor because you can buy the fabric yourself and you really don't need that much - it's just to create an effect. Runners draw the eye and if you don't have the budget for large arrangements of flowers on the table then a runner will still provide an attractive focal point. (They tend to work best on long tables rather than rounds).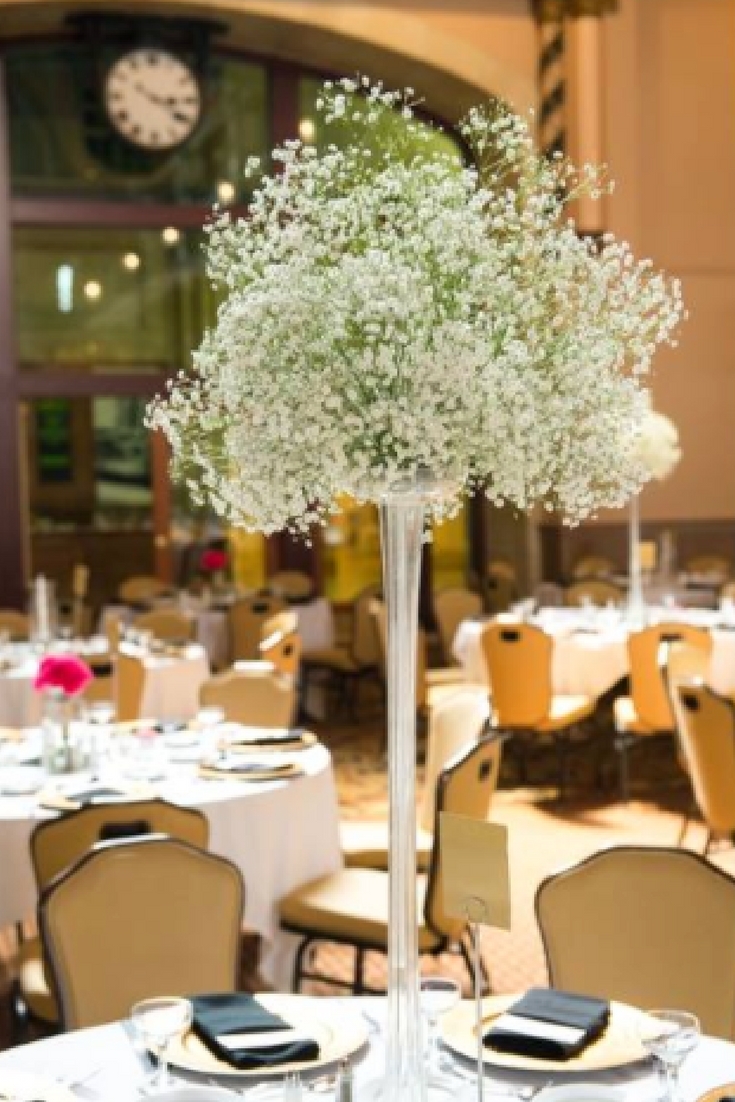 (Image via Tara Nicole Weddings & Events)
3. Tall vases
This is a very classy look. If you have the budget, a cascade of roses and trailing blooms look amazing and the beauty here is that your guests can still converse freely over the table - their sightline isn't blocked. If you're on more of a budget then you can fill the tall vases with long stemmed lilies or clouds of inexpensive gypsophila.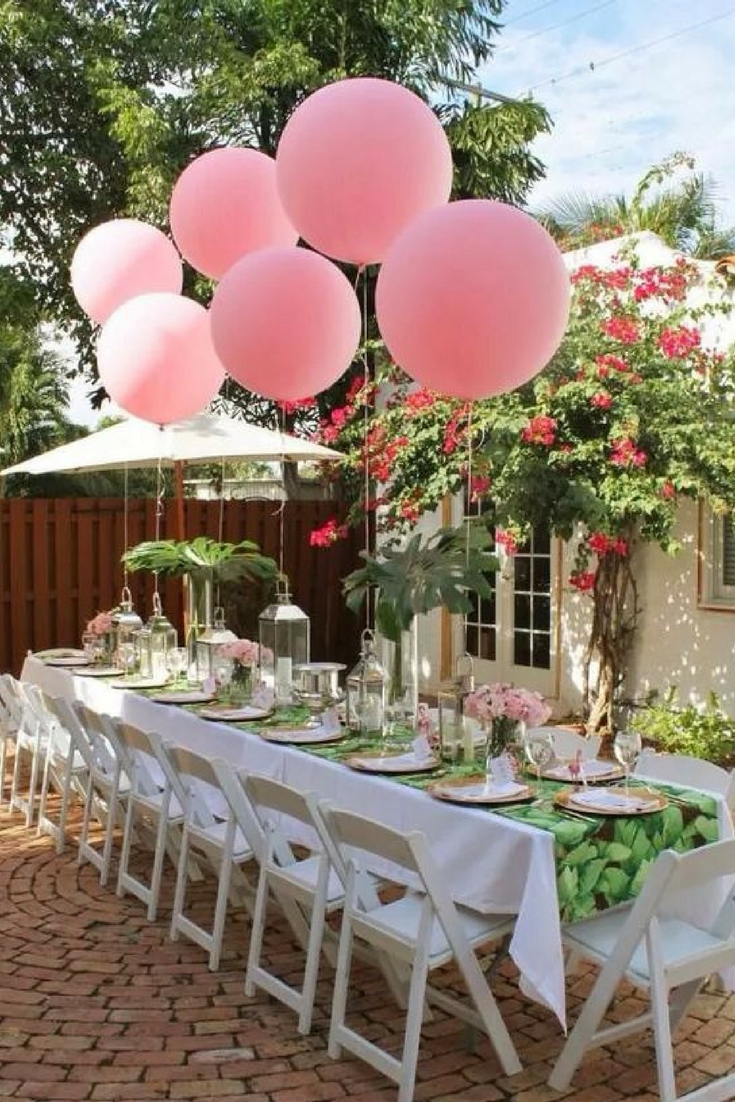 (Image via Inside Out Magazine on Pinterest)
4. Balloons
Choose oversize balloons in a matt finish (and they have to be filled with helium so they float upwards). Balloons in a color to match your theme can transform a wedding event very simply and easily. Here they pick out the shades of the pale pink roses used on the tables. Which shade would you choose?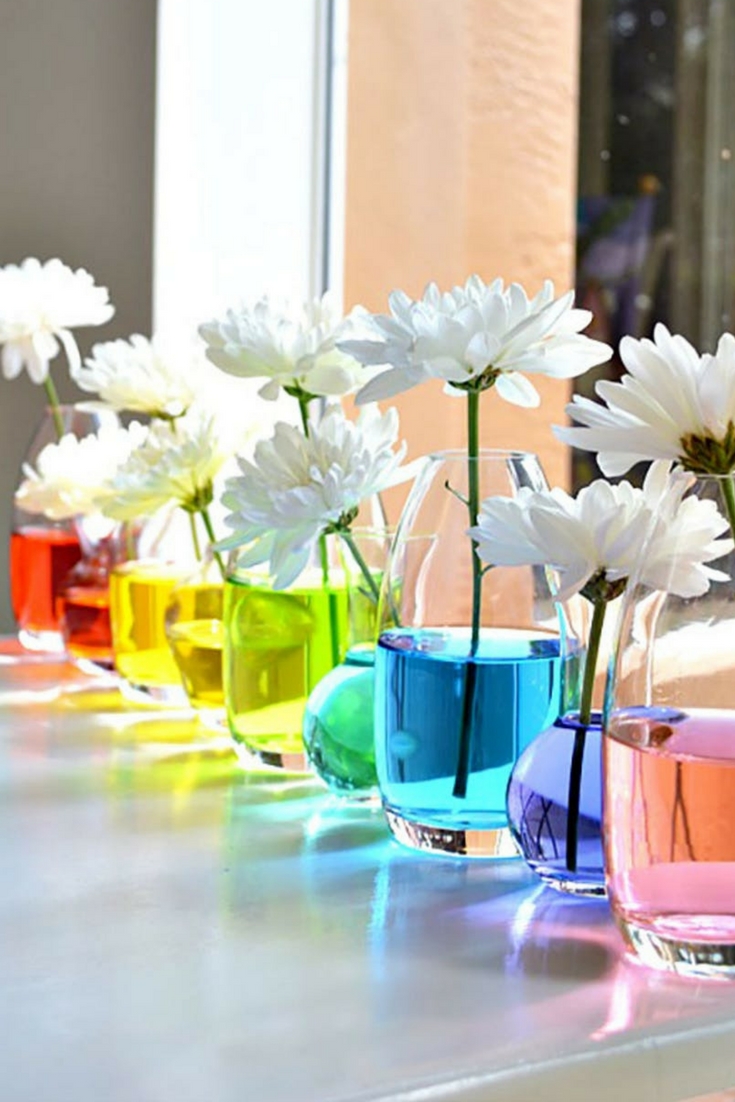 (Image via Papery and Cakery on Pinterest)
5. Technicolors
What could be simpler? Choose white blooms (daisies work well, as shown here) and place them in clear glasses filled with different shades of food coloring. There's a rainbow theme going on above but you could really play around with this one, adding more water or more color to create an ombre wedding theme (shades of blue, pink, green) ...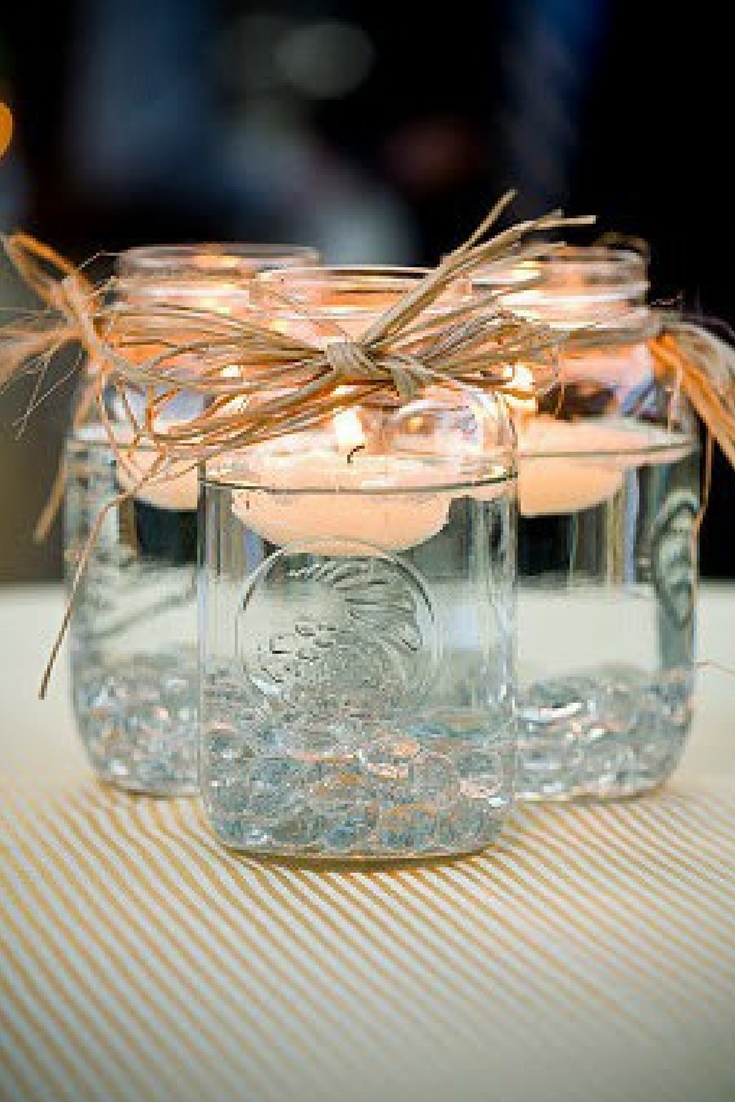 (Image via Pinterest)
6. Good old Mason Jars
Where would we be without them? Fill them with colored glass beads (available from crafting shops), top up with water and put a lighted tealight on top. For added visual interest tie a raffia bow around. That's a lovely idea for a rustic wedding theme but you could also use gingham fabric, sequin ribbon .... a really good way of tying your theme together. Literally. And they will look so pretty on your wedding tables.