Citrus wedding themes - these photos are going to make you want one!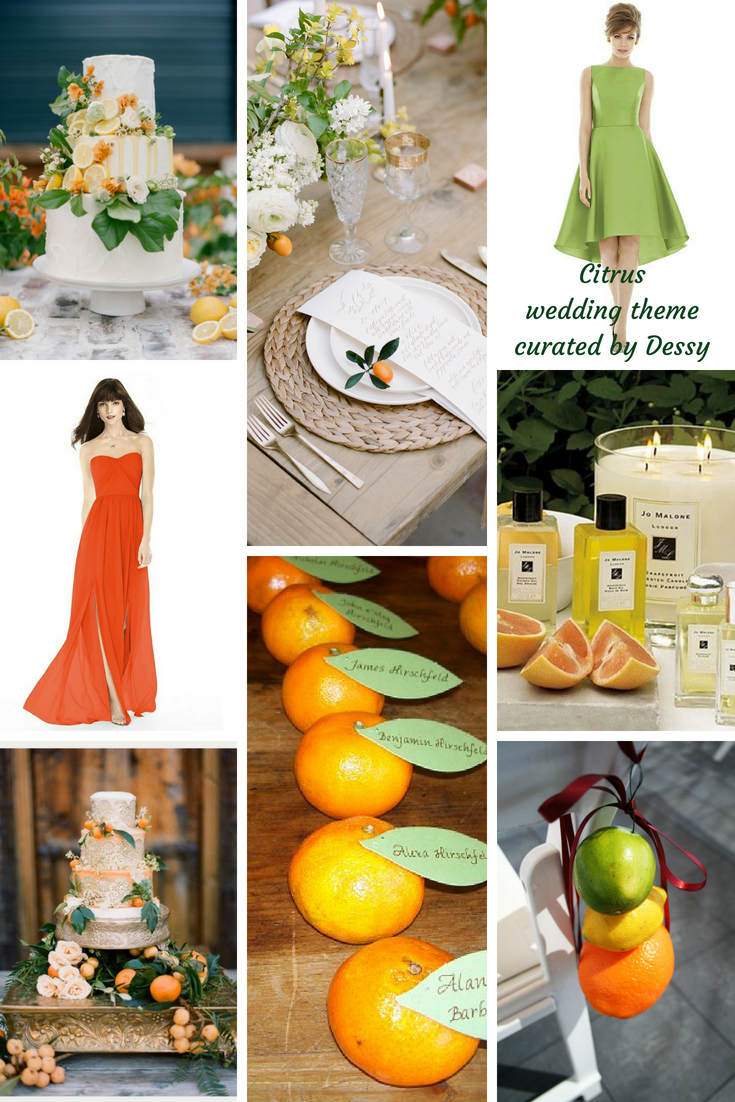 Citrus. The very word makes you taste a zest and a zing. Gives you energy and vitality.
Layer a delicious mix of oranges, yellows and greens and you can create a visual palette that's refreshing and uplifting.
Just think about Amal Clooney at Harry and Meghan's wedding - she absolutely nailed a bright yellow dress and hat and looked fantastic. (And she had the perfect arm candy too).
How to do a citrus wedding theme
Use lemons, limes, oranges and grapefruits for fun yet inexpensive displays. Makes a change from florals (although you can mix them both up)
Order whole trays of your chosen fruits from your grocer - and ask for the leaves too
Fill trugs and vases with piles of perfect, waxy fruits
Wear a citrus fragrance (we love Jo Malone's grapefruit collection)
Put your bridesmaids in citrussy colors - which could be brights or muted pastels
Mix block colors with lemon, green and tangerine florals
Serve a citrus-based cocktail to guests on arrival
In winter, choose heavier fabrics in citrus colours and in summer opt for lighter chiffons
Think about citrus envelopes for your wedding invitations - use paler colors if that works best for you
Wear pale orange, green or lemon shoes with your gown
Have your florist put in small fruits (like kumquats) into your wedding bouquet
Have citrus flavors blended into your wedding cake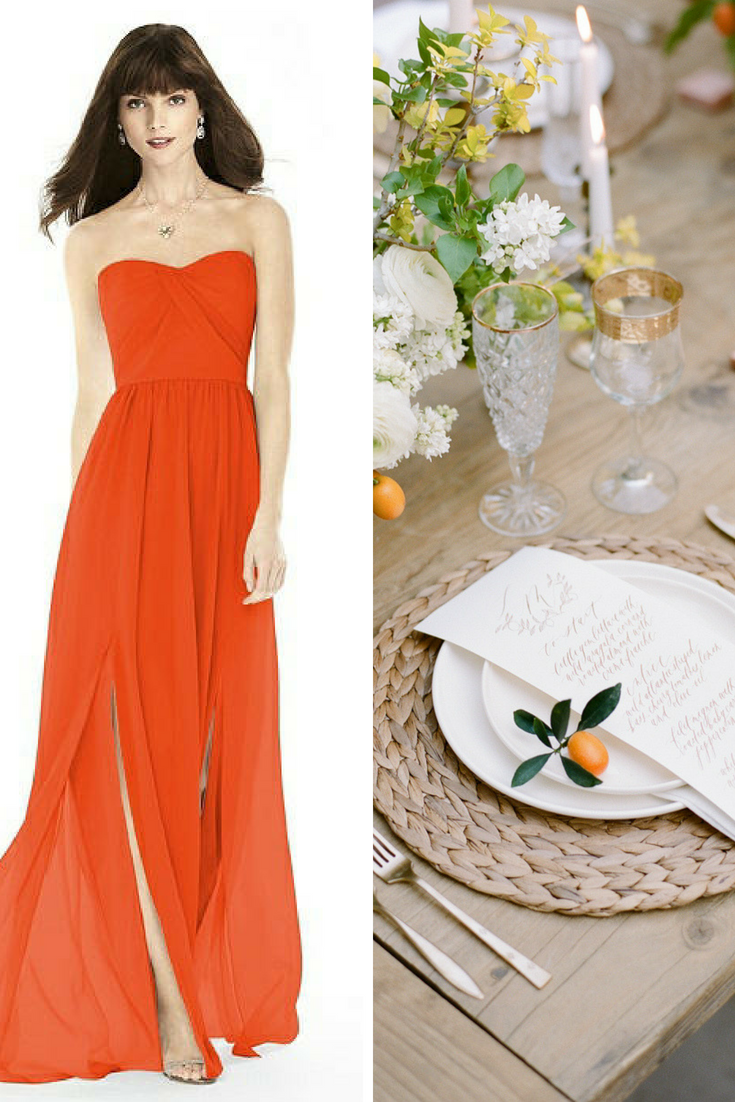 )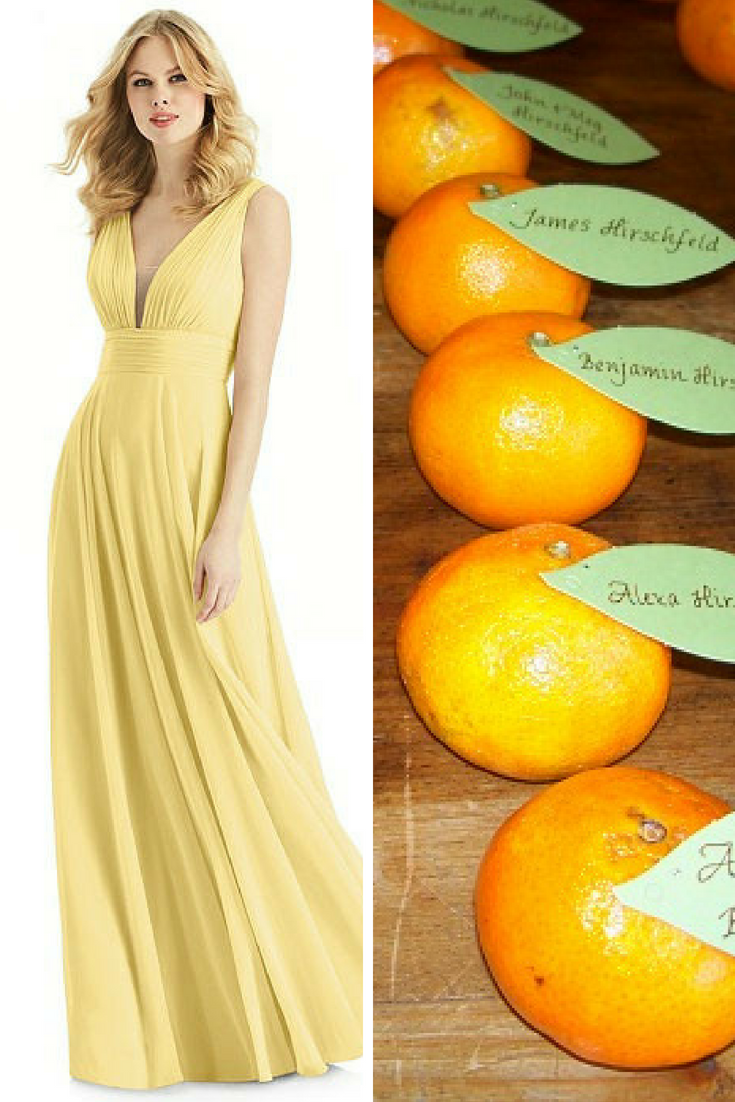 Bella Bridesmaids style BB109 in buttercup