Give your bridesmaid a beautiful back ...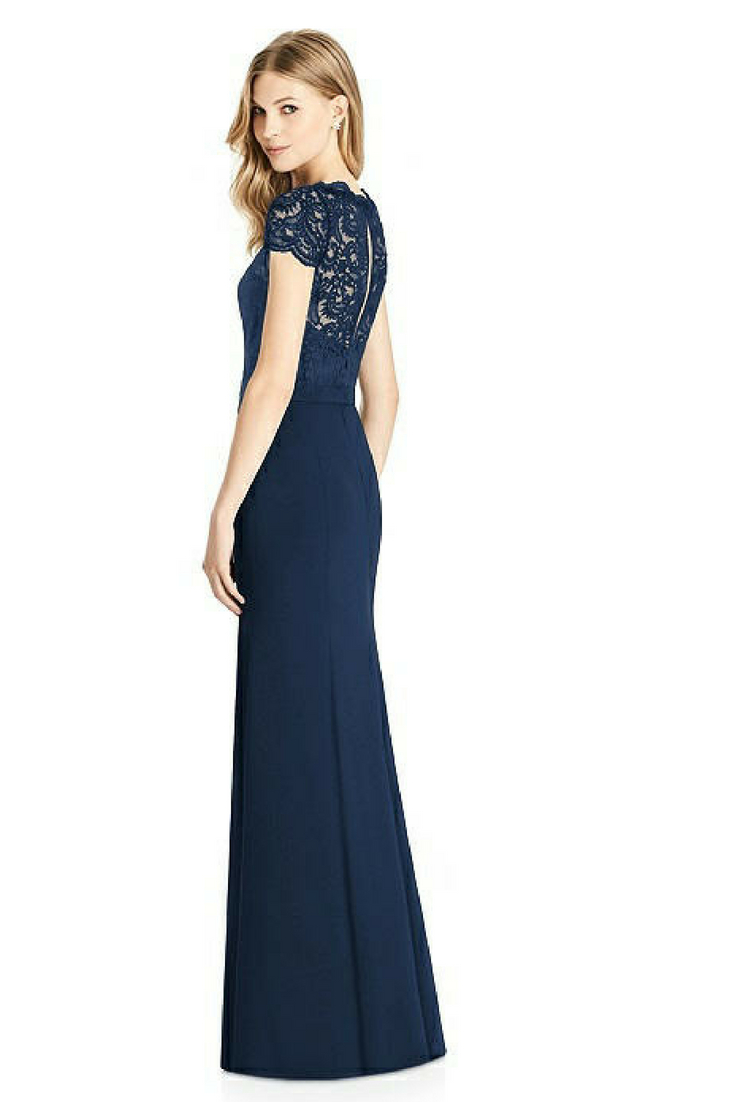 Jenny Packham Bridesmaid Style JP1001 in Midnight Blue
Of course you want your maids to look wonderful as they walk behind you up the aisle.
But when you think about it, how they look from behind is important too. (And it's how one Pippa Middleton almost stole the show at her sister's wedding.)
All eyes are going to be on your bridesmaids as they hold your train and accompany you, and people are going to be judging and thinking about what your girls are wearing.
So you really owe it to them to make sure that they look pretty from all angles.
Making the back special
Take a look at these dresses, which all share something in common. They look as good from the front as from the back. We've used lace, ties, ribbon, pleats, folds ...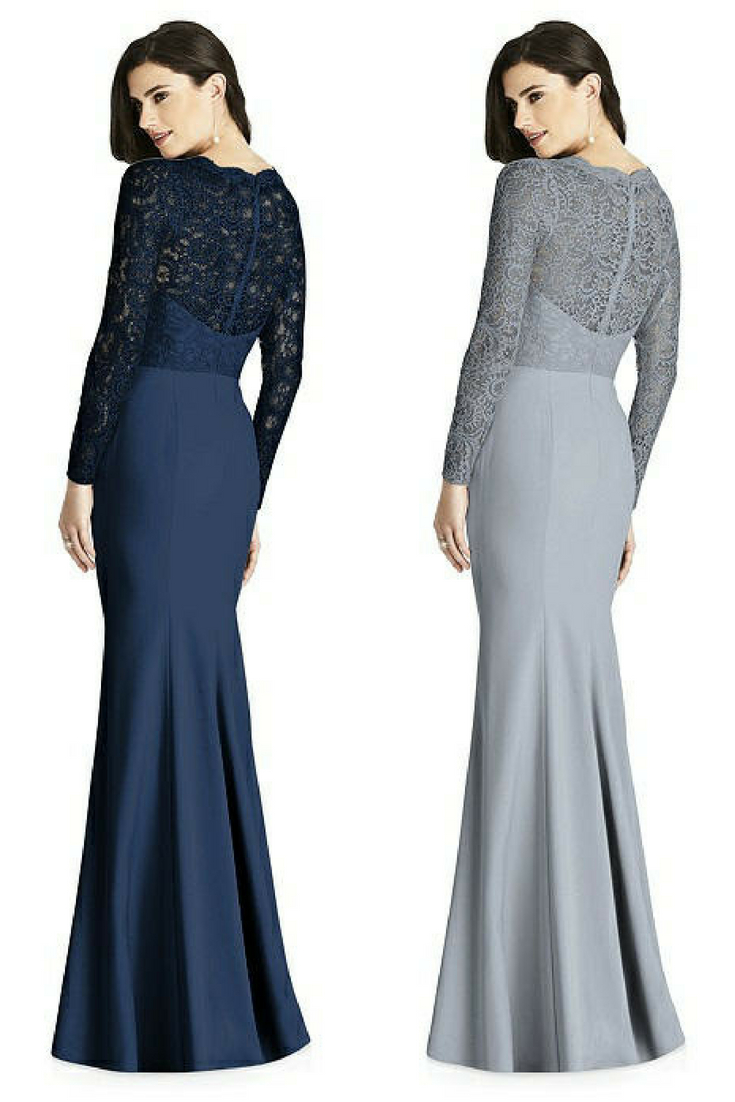 Left: Dessy Collection Style 3014 Midnight Blue Right: Dessy Collection Style 3014 shown in Platinum
Let's start with lace. This is a supremely elegant style that is 'covered up', yet superbly glamorous. Lace details are very on trend and your girls would love the form fitting cut of this design. Choose from a light, muted shade or something darker and more dramatic. Ideal for a winter wedding, don't you agree?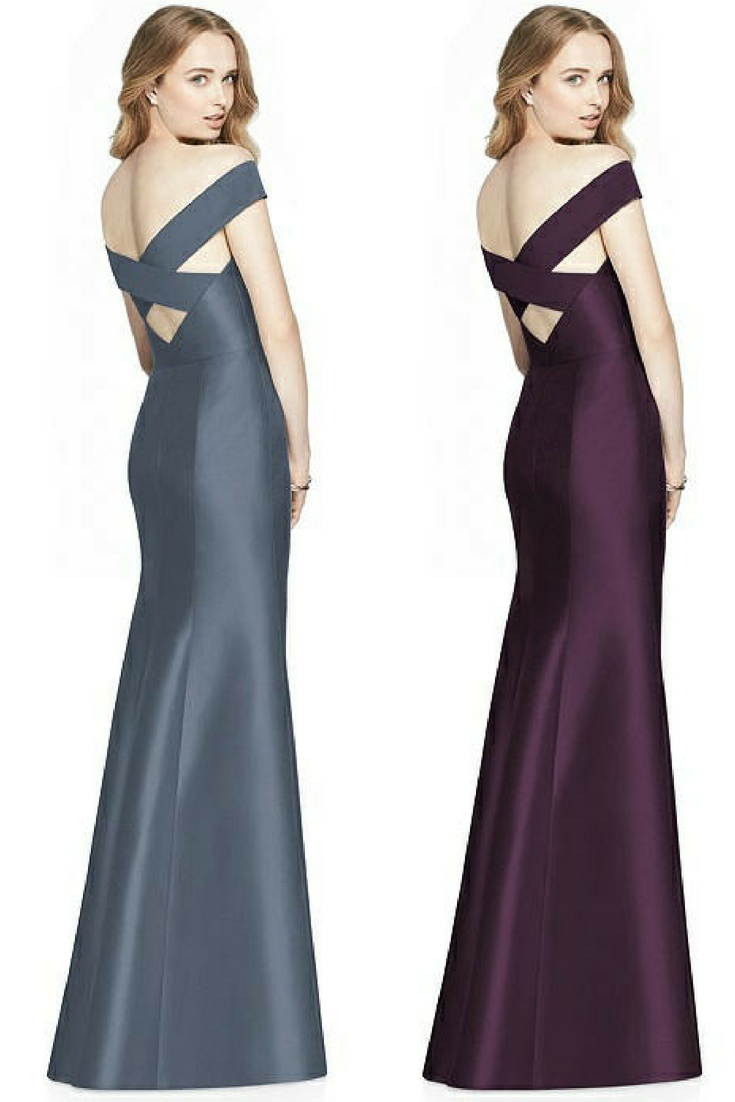 Left: Alfred Sung Style D751 in Silverstone Right: Alfred Sung Style D751 in Aubergine
Here's another form-fitting dress, with quite a different look. It's probably more suitable for a spring or summer wedding but either way would translate well from afternoon through to evening. In a rich, luxurious fabric with a sheen, the criss cross back is eye-catching - as is the off the shoulder neckline.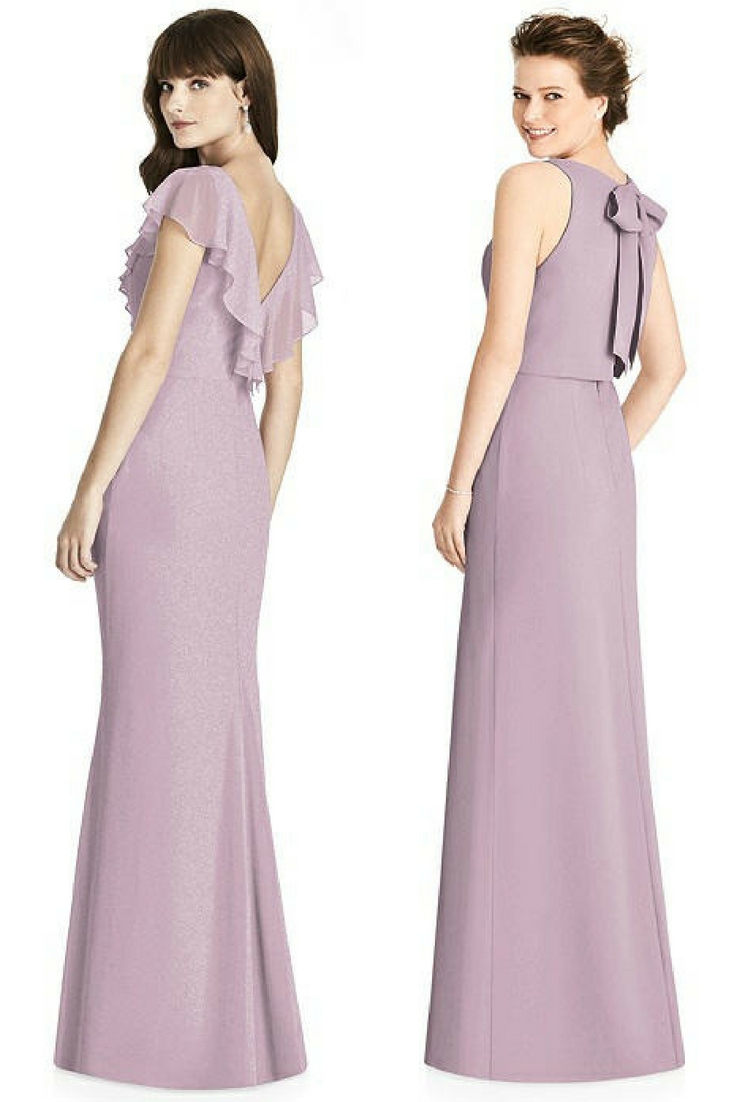 Left: After Six Bridesmaids Style 6779. Right: Jenny Yoo Bridesmaid Style JY540. Both in Suede Rose.
Ruffles are coming back into weddings big time. You're going to see them on chairs, on table displays and on bridemaids dresses, as here. If a ruffle isn't your thing, then maybe a simple tie back and a higher neckline would suit. Love this colour too. It's Mist.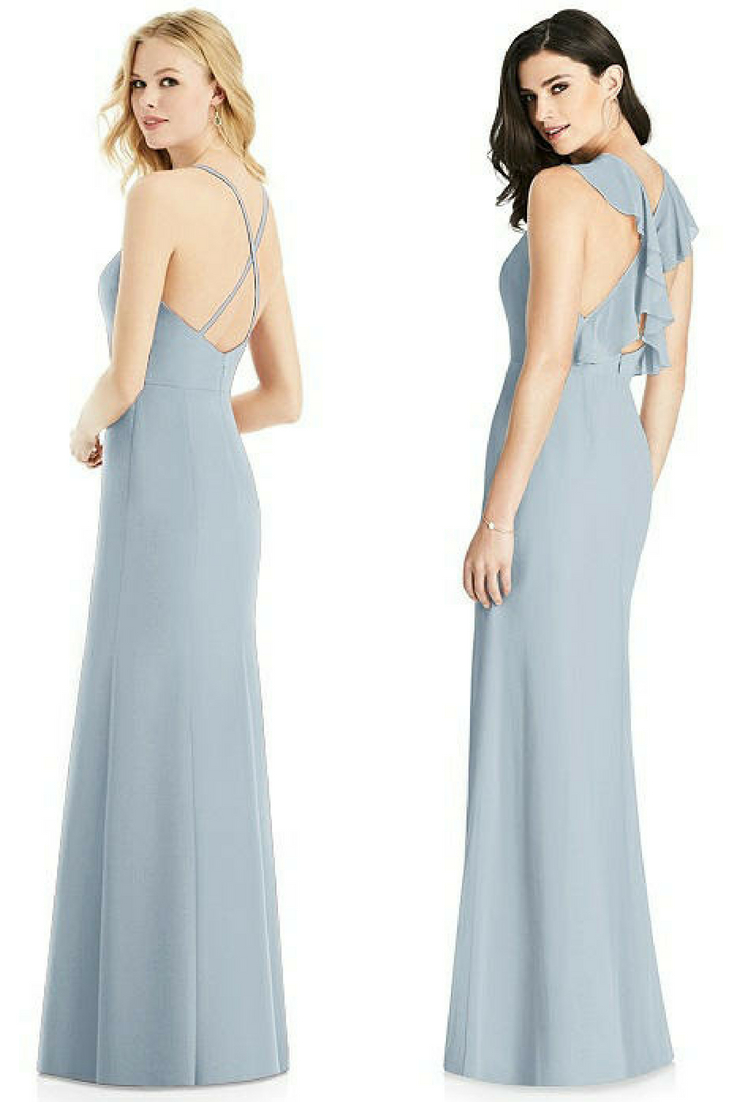 Left: Bella Bridesmaids style BB111. Right: Dessy Collection Style 3022
We think the style on the left is just shouting out to be worn at a beach wedding. It's simple and unfussy. On the right there's another idea for working with ruffles. The front of the dress is relatively unadorned, whilst it's all happening in the prettiest way possible at the back.