Three questions you need to ask when choosing a hat to wear to a wedding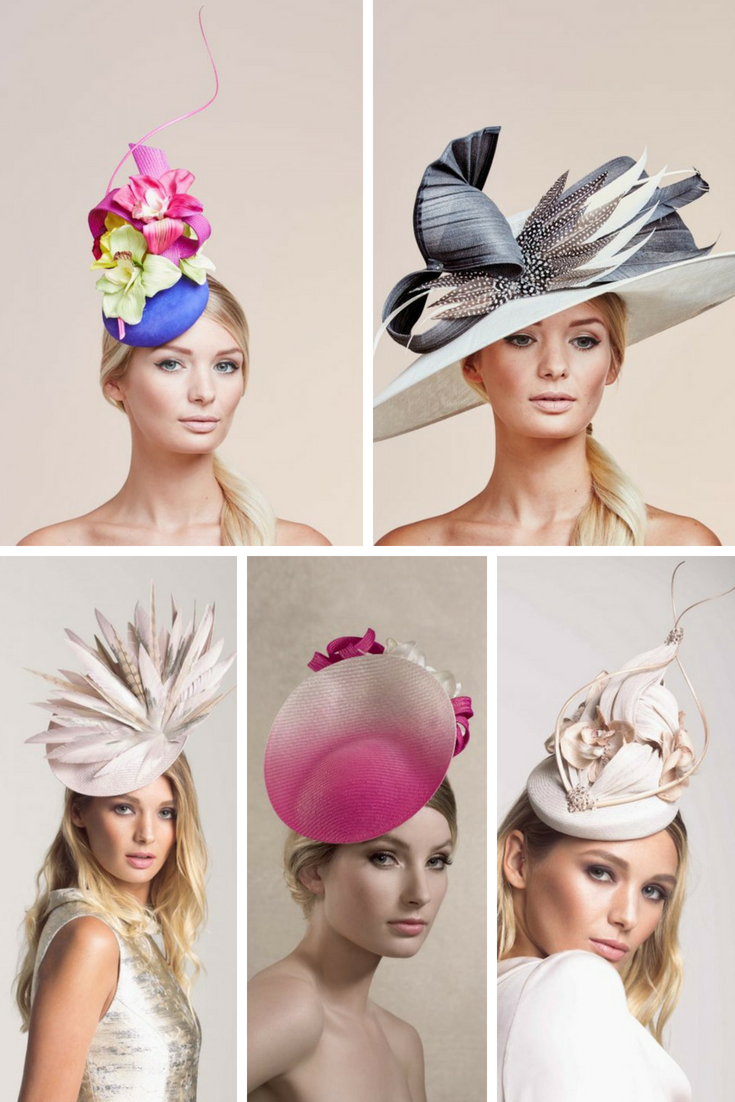 (All hats shown above by Vivien Sheriff)
If you're anything like me, you've been watching reruns of Meghan and Harry's beautiful wedding day.
And something that stuck me last time was how beautiful all the hats were.
Hats at weddings - why they're so right
There's something about a hat that just completes your look when you're getting dressed up. At the Royal Wedding there were some amazing hats on show and there's a shape to flatter everybody, so don't class yourself as a non-hat person. You just haven't found the right one yet, that's all.
When you're choosing a wedding hat, we suggest you ask yourself three main questions: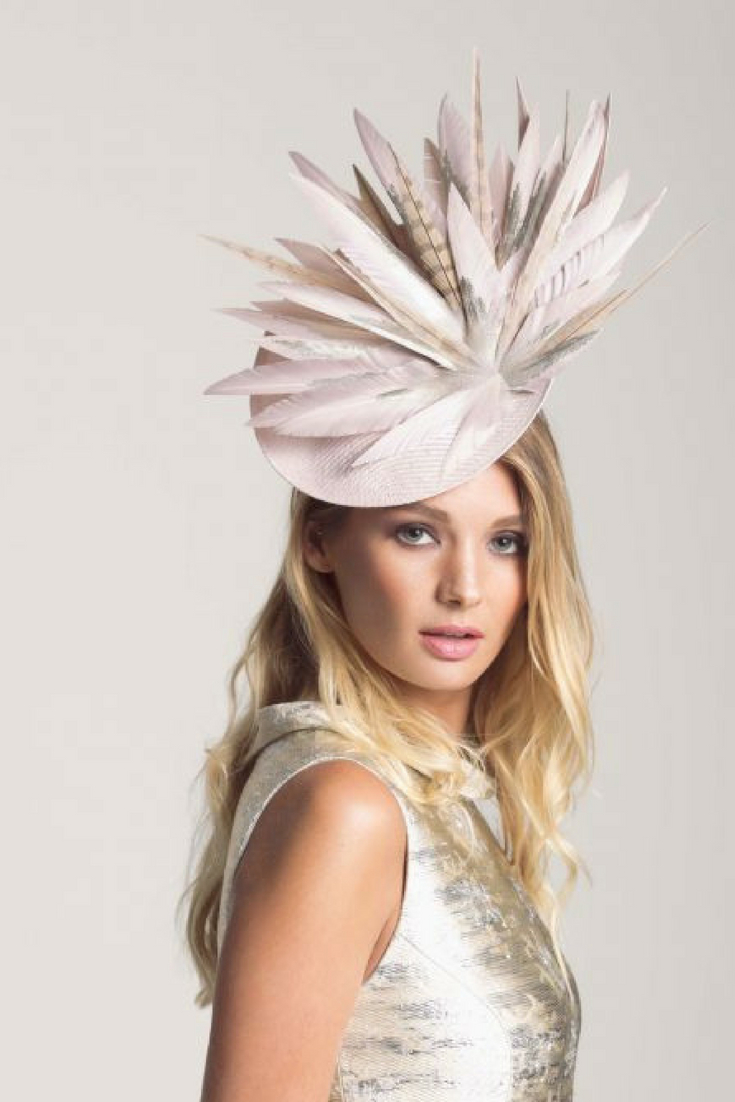 1) What hat will suit my face/body type?
It's important to make sure your hat flatters your face and your silhouette. If you feel overwhelmed or unattractive in one style of hat then try another shape that you feel more comfortable in. But be daring and try on different shapes. You'll be amazed at what you can wear!

Rounder faces tend to be able to wear most shapes, a large brim or very small brim. Narrow faces usually suit bigger brims. Petite ladies can't wear a huge brim that will overshadow them, and larger figures usually suit big brims and tall headpieces.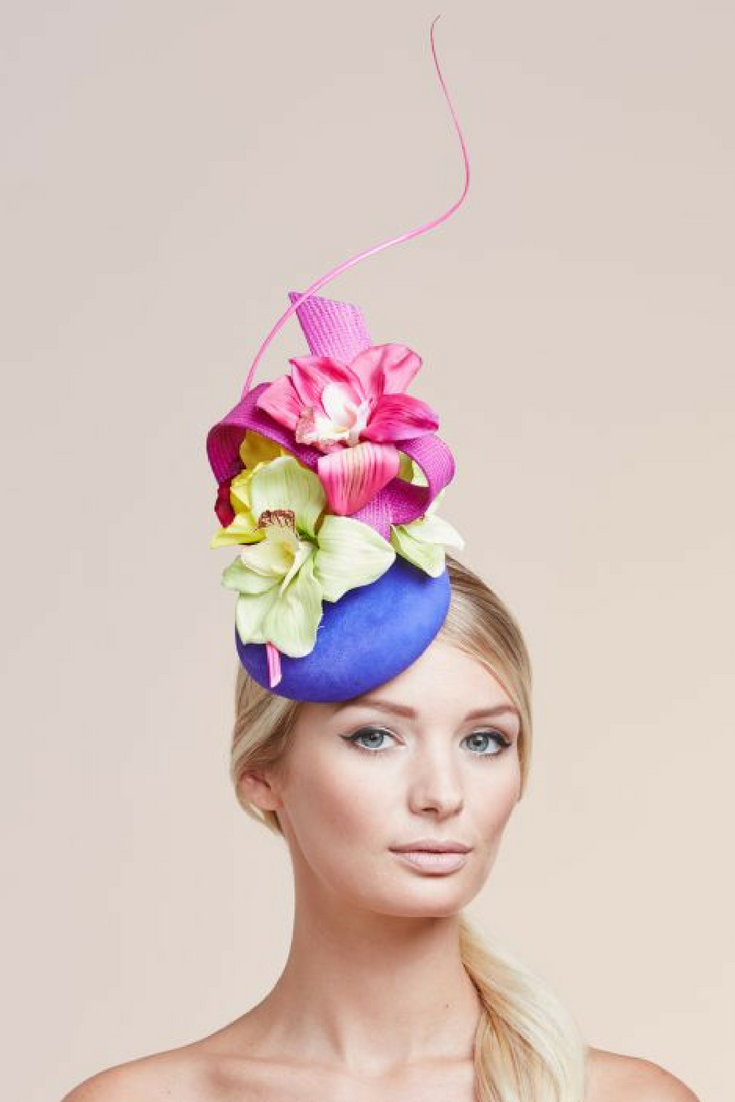 2) What hat works with my outfit?
It's worth going shopping with a swatch of your outfit. If you're wearing a very brightly patterned dress, then maybe tone it down on the headwear, wear a subtle disc shape hat or headpiece in neutral tones, this will create balance in your look. Likewise, if you're wearing a low key subtle dress, then that acts as a blank canvas for you to really express yourself and go wild with the hat or extravagant headpiece.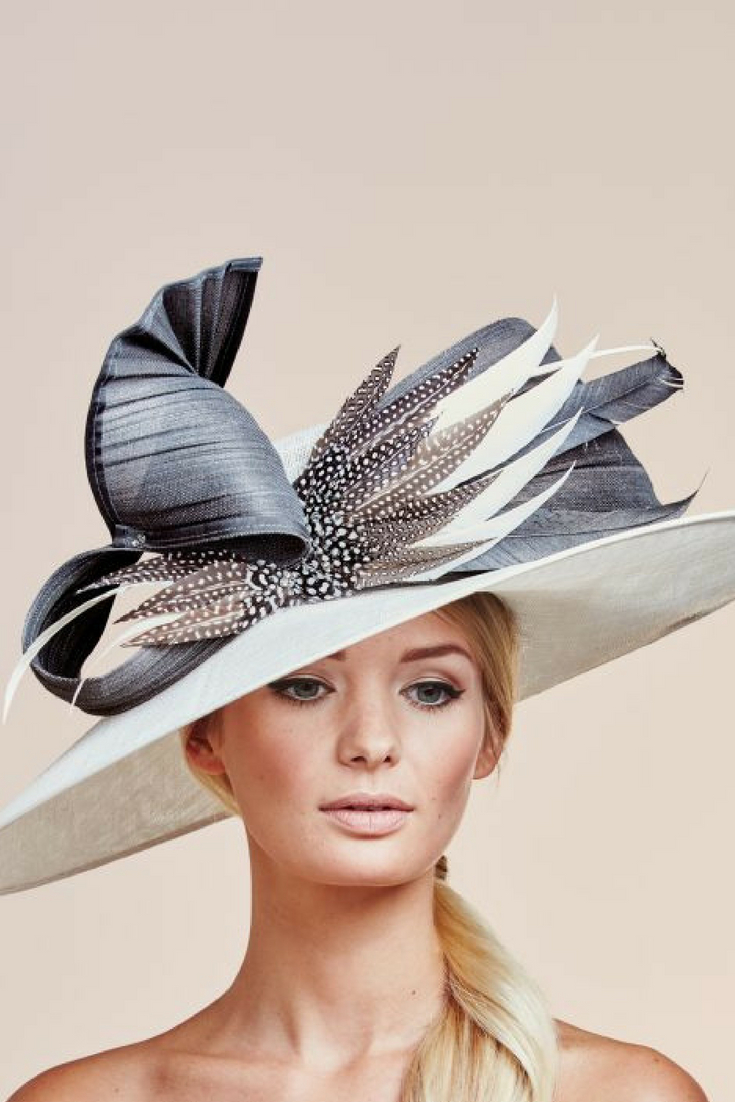 3) What makes me feel amazing inside?
Wearing a hat is a chance for a women to express herself and feel beautiful, sexy, classy or any range of emotion or feelings. If you're feeling flamboyant, wear a showstopper. If you're feeling subdued and reserved you can wear a piece that embodies tradition and formality. You can convey such a range of feelings and social messages through your choice of headwear; for example wearing a headpiece which covers the face with veiling can signify allure. Ultimately it's all about feeling great and expressing yourself; a hat in many ways acts as an a extension of your persona.
People who always wear hats to get their look right
HM The Queen
The Duchess of Cambridge
Meghan Markle - the new Duchess of Sussex
Amal Clooney
Oprah Winfrey
All hats shown here created by Vivien Sheriff.