A little-known secret about flattering dresses - it's all about the fabric and color
Most ladies want to look toned and sleek. And we know it takes commitment. Diet, exercise, self-control and motivation.
We're all different shapes and sizes. Some girls are thin and some are curvy. The trick is to embrace your shape and make it look fabulous.
Most girls feel even more pressure to look svelte on the days when they dress up. This could be for something like Prom, a business meeting, or..especially...a wedding.
We diet and exercise for weeks before a special occasion and work hard to find the perfect dress that will complement our bodies. That goes for bridesmaid dresses too.
However, there are a few secrets about choosing a flattering dress that you should know.

Flattering for less than perfect upper arms, the lace stretches and holds an hourglass figure. Dessy Collection Style 3014
Fabrics and colors matter too
Believe it or not, but there are some materials and shades out there that will take 5-10 pounds off your look, and if you're worried about the photographs, then you need to be aware of them.
Here's what you need to know.


Show off a neat waist with a belt and slim wrists with bracelet length sleeves. Alfred Sung Style D736
Flattering fabrics
Stretchy materials are usually best. You want something that pulls into you. Spandex blends are great. The key is to have the dress tight enough that it gives you a great shape, but not so tight that it shows every single part of you (and stops you breathing!) Body con looks much better on curvy women than skinny ones. Get the right cut and the right material and you'll look dazzling.


A black velvet column dress is supremely flattering. Dessy Collection Style 2998
Colors
If you want to appear slimmer then dark and consistent colors are key. Having one solid color from head to toe will make a woman seem taller and therefore slimmer. Crazy and bright patterns are the worst for a woman who lacks confidence in her shape.
You can be fabulously fit and shapely (and not a size zero heaven forbid) and look amazing.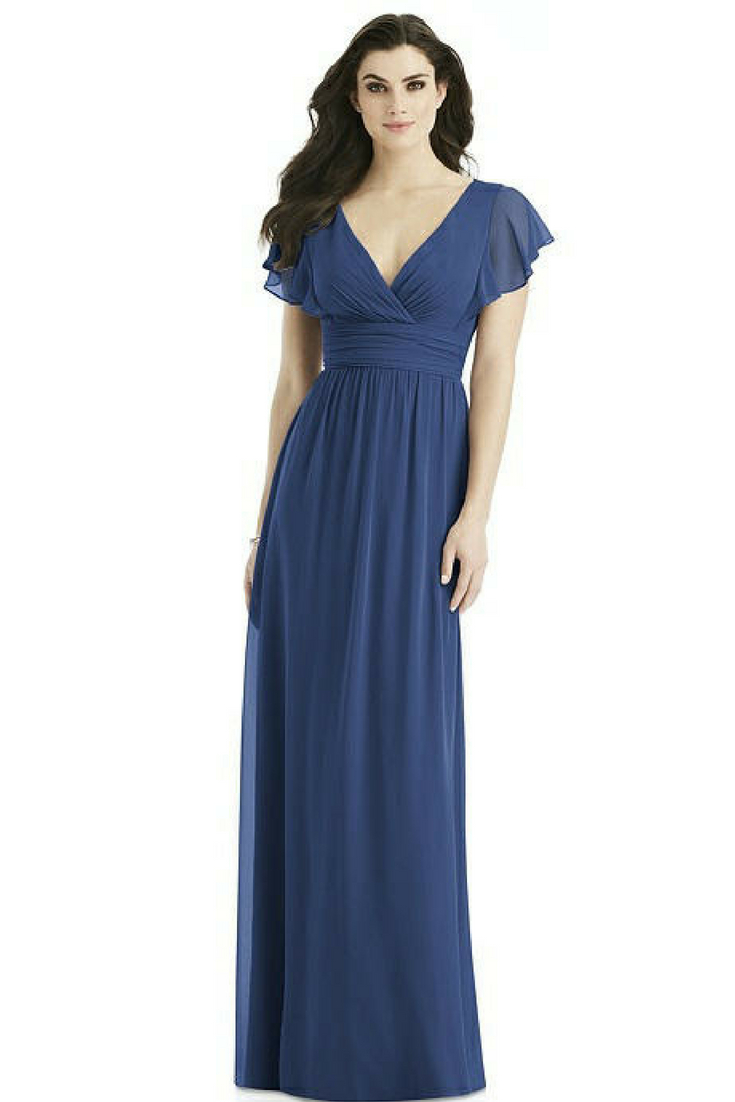 This dress looks wonderful on curvy girls. Studio Design Collection Style 4526
Necklines and waistlines
We've written before about choosing flattering necklines. What you need to do is choose a frock that WORKS. So if you're a bit flat-chested, don't choose a neckline that needs to be 'filled out'. And if you are well-endowed, make sure your neckline offers you support.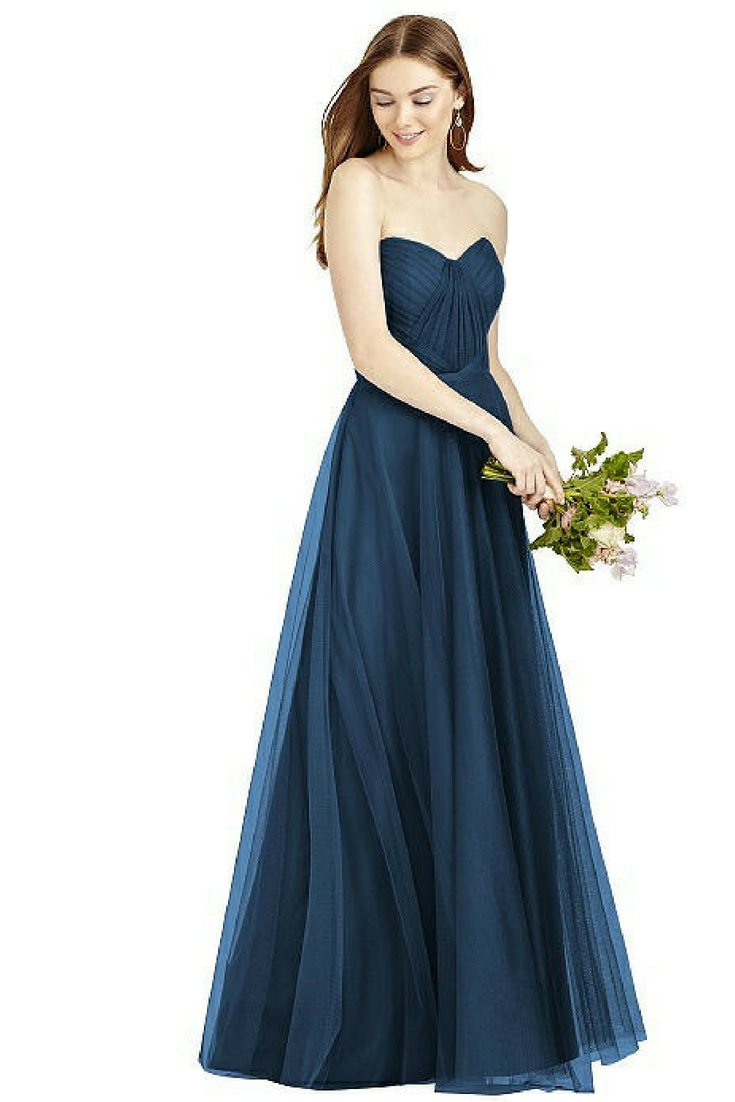 A romantic strapless gown with a full skirt that floats along. Studio Design Collection Style 4505