The most important thing you should know about filming your wedding day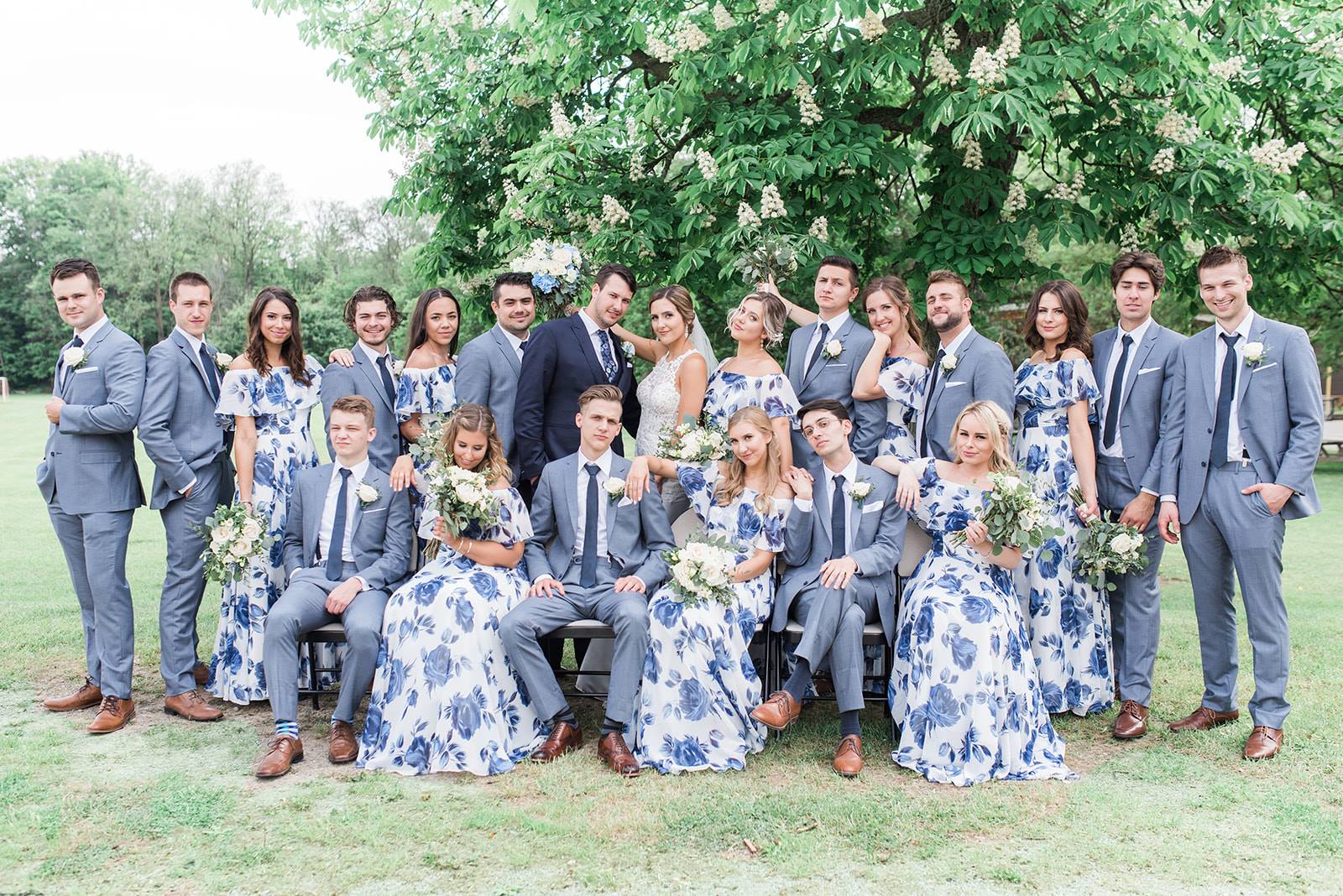 Credit: Alison Leigh Photos. Floral dresses by Dessy Style After Six 6763
Did you know that not having the wedding filmed is top of a bride's regrets about her big day. So it's probably not something to save money on - after all, you want your grandkids to see how fabulous you both were as a young couple!
How To Avoid A Wedding Day Video Disaster
If you can afford it, have your wedding filmed. Being able to see your ceremony, your first kiss and dance as a married couple are magical moments. And you only get one chance!
Don't ask a relative or guest to shoot your video. They are guests and want to be busy enjoying themselves, rather than on duty capturing your big day. And they might miss those crucial moments!
Know what style of wedding video you want - standard, static or fly on the wall documentary.
Think about the elements of the wedding you want recorded; Bride getting ready; Groom getting ready; guests arriving; bridal party and bride arriving to the ceremony; the ceremony; drinks reception; newly weds entrance to reception; dinner and speeches; cutting the cake; first dance; party with guest dancing.
Meet and discuss ideas with your videographer well in advance. Make sure they are sensitive and respectful of your needs.
Good videographers are booked a long way ahead, so try to secure your choice as soon as possible.
Make sure you know exactly what your video package includes,so that you avoid any hefty add-ons later.
Prices will depend on the equipment the videographer uses and the number of crew coming along.
Ask to see previous examples of the videographer's work and get recommendations from previous clients.
Remember, you ultimately get what you pay for. So if something is cheap, then it probably will look it
Did you have a wedding video made of your big day? Which were your favourite shots and which do you think you could have done without? If you've any great wedding videos tips, please share them with us below by leaving a comment.