How to style your wedding day with accent colors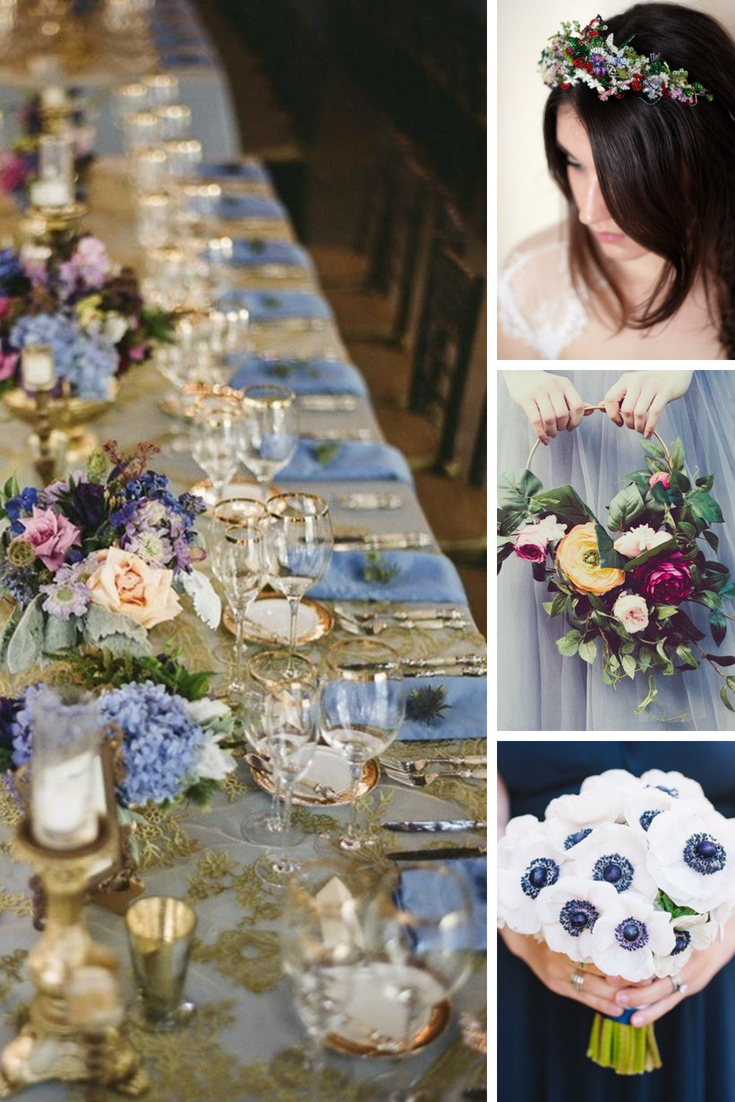 Image credits Etsy, @afloral
Interior designers have known for a while now that the way to make a space special is by using carefully chosen accent colors.
You can have a neutral background - then mix and match with standout shades to add a depth of interest.
And you know something? You can use exactly the same trick to personalise and style up your wedding day.
Today's brides often give a nod to the past whilst incorporating elements of contemporary styling into their big day to give things an on-trend twist.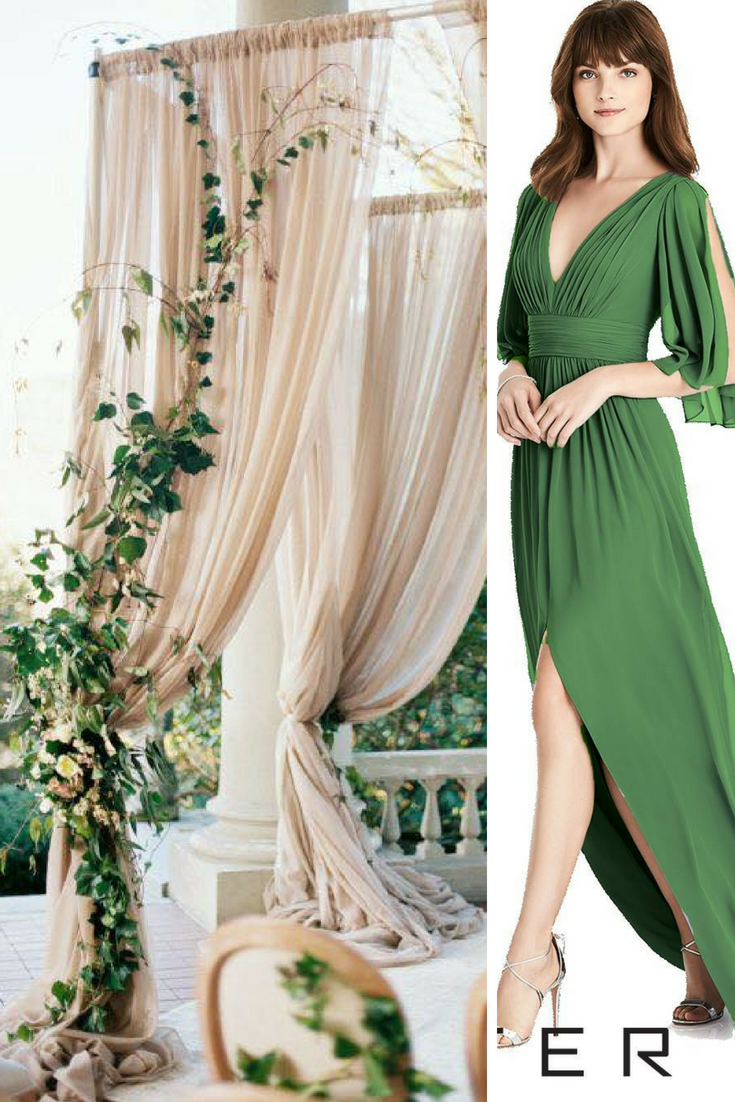 Image credit Dessy Style 6777 in Vineyard Green
Here are some ideas for using color accents on your big day
Use the same accent color throughout - say this year's Pantone Ultra Violet - for the groomsmen's vests and cravats, your shoes, the bridesmaids' dresses, your table settings, your flowers - but keep everything else white or cream.
Have a brightly colored vehicle to take you to the reception from your ceremony.
Have an all-white reception (if you're a bit of a traditionalist) - linen, napkins, chairs ... but use your flowers to give pops of color.
Maybe a colorful tiara?
Put your bridesmaids in white but give them brightly colored, dazzling bouquets - and they don't all have to be the same shades either. Mix blues, reds, oranges and yellows in different posies.
Wear jewel-coloured wedding shoes with a traditional white wedding dress.
Or if you don't want to stick to one accent colour, think about ombre effects - where you use a graduated version of the same colour. Maybe from the most delicate lilac shade down to a deep purple. You can do the same with pinks, reds, oranges and greens
Top tip
Remember that if you introduce accent colors to a largely white wedding, you'll end up with better photographs and videos as it gives the photographer something to focus on.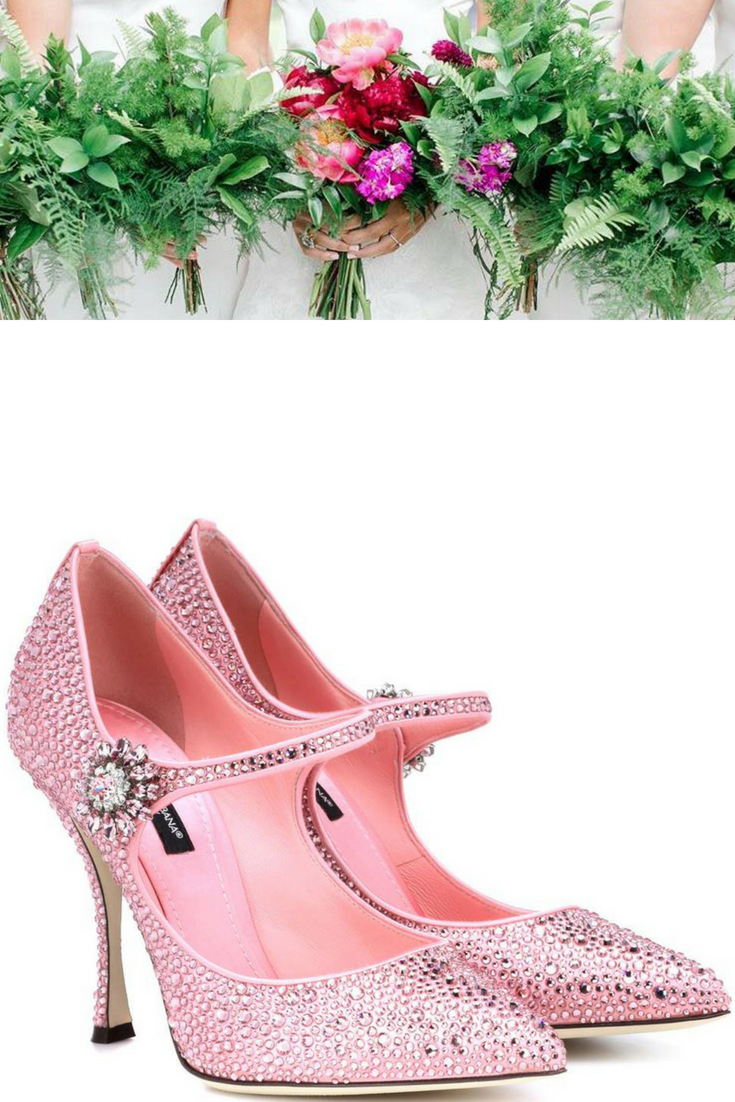 Image credit @LauraBodnar, Dolce & Gabbana