When you should (and shouldn't) have an outdoor wedding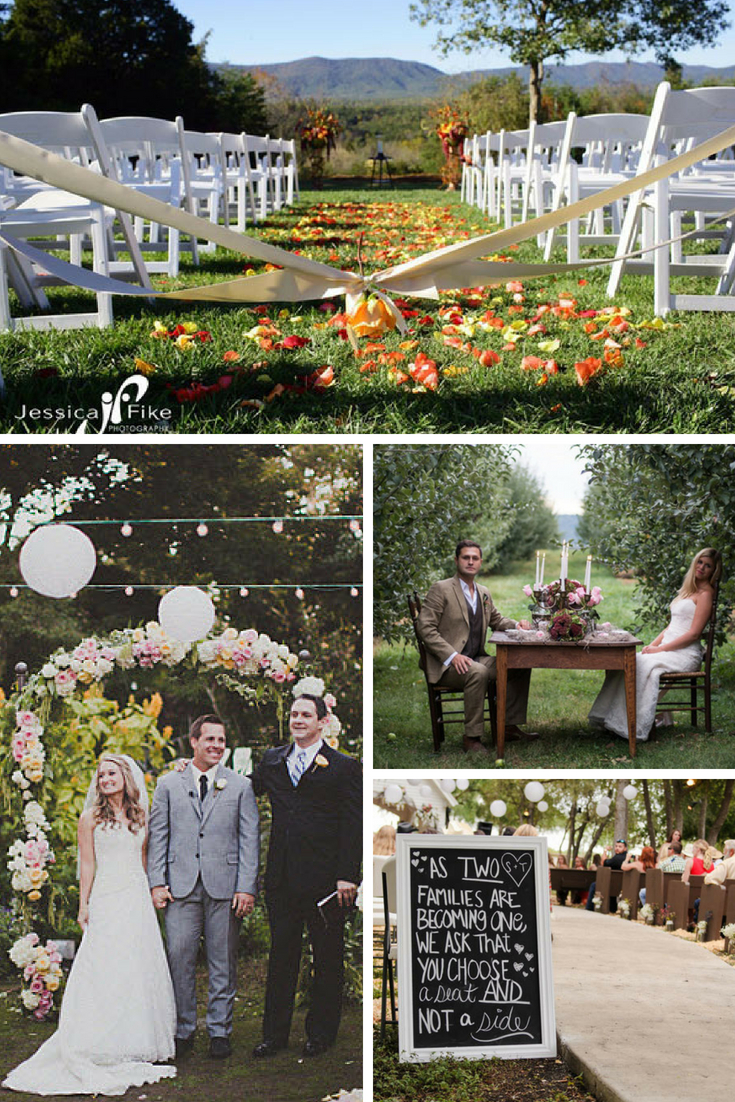 Having an outdoor wedding is beautiful, I've been to plenty where they are just breathtaking.
You get wonderful outdoor light
You can make the most of the scenery
You can create different atmospheres - in the woods, by the beach, in an orchard
But I've gone to these weddings typically in the summer months when the weather is warm and being outside just makes more sense.
When it comes to having a wedding outdoors, I think it is still acceptable in September. You can even stretch it to October, (well, early October, depending on where you are marrying). Get married later on and you may have to consider a completely indoor wedding, if you live in an area where the seasons change drastically between the months.
Have a fall wedding in October and be aware that you may get the perfect day for an outdoor wedding or you may have to consider some practical alternatives.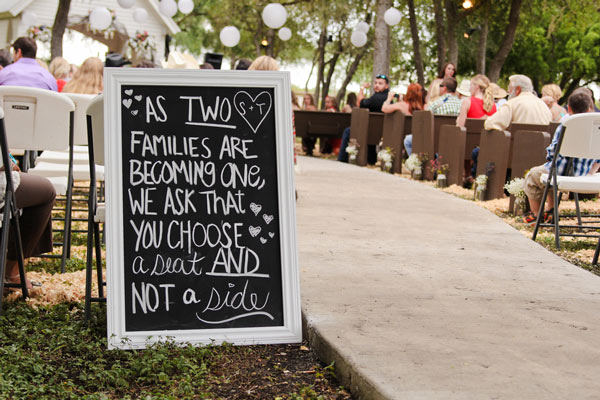 Plan an outdoor wedding where guests will just fall in love with the memories you share on your wedding day. Photo by Studio Eleven Photography
Same goes for early spring. April and early May could still be iffy when it comes to an outdoor wedding. The winter season may still be rearing its head and the last thing you want your guests to remember about the wedding is how cold they were.
I don't recommend a beach wedding in April, because in some areas of the country, it is still very cold. But, if you have your heart set on a certain month and certain kind of wedding there are ways to get what you want.
Making an outdoor wedding possible (when it's a little chilly)
You can rent outdoor heaters where you know your guests will congregate for most of the wedding.
You can also offer the women pashminas and wraps they can take home with them. These are stylish and perfect for the cooler earlier months of spring and fall. This even works for weddings where the climates don't see a drastic change.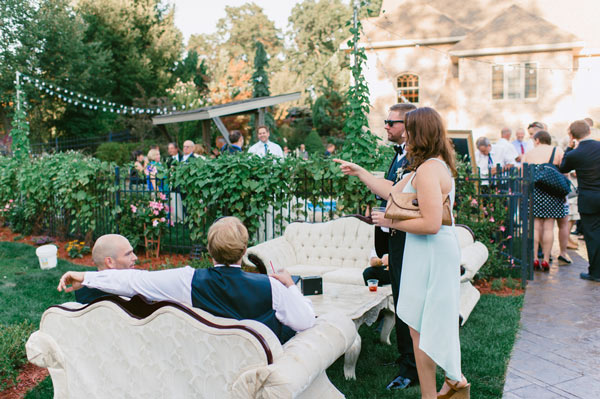 Guests are enjoying this lovely wedding outdoors. Photo by Pasha Belman Photography
I also recommend having the wedding ceremony outdoors and have the reception indoors. That way you get what you want and your guests are happy too.
If your heart is set on an outdoor wedding, take the time of the year into serious consideration.
Heated tents outdoors will make it easier to have an outdoor wedding as well. Just to flip the thought for a bit, you may also want to consider an indoor wedding when it is just too hot as well. The last thing you want is to have your guests suffer heat stroke.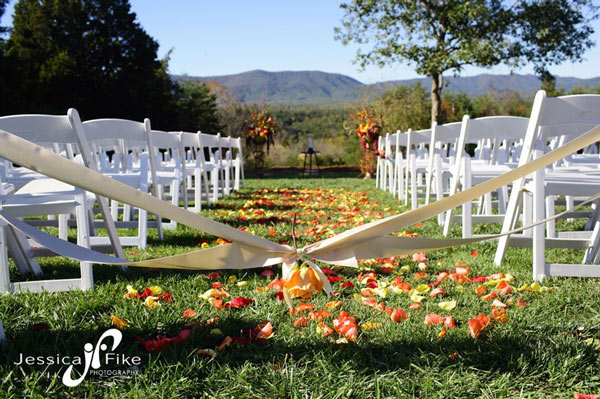 What a beautiful fall (not cold hopefully) wedding looks like. Photo by Jessica Fike Photography