7 ideas for a fabulous fall bachelorette party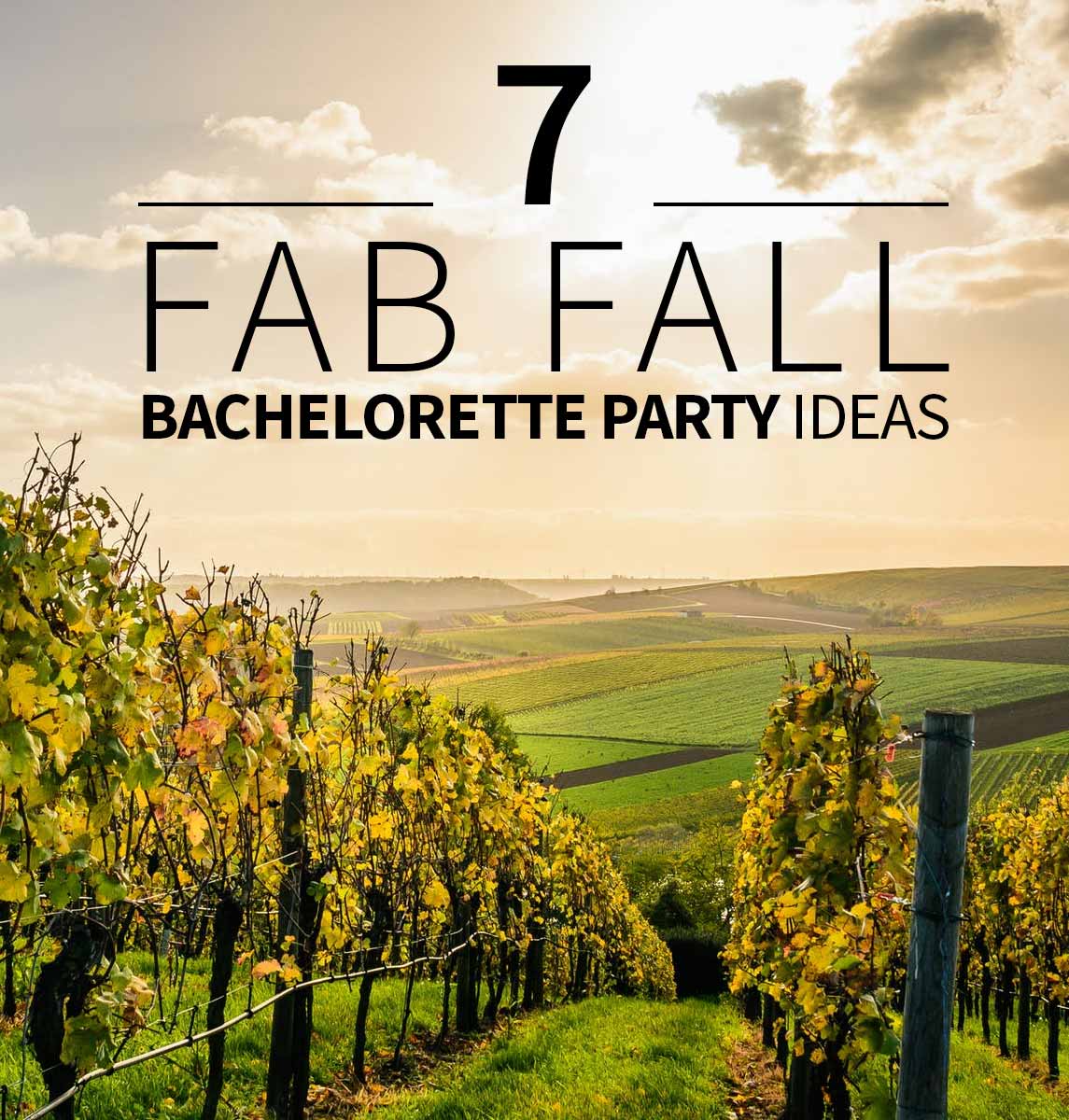 If you're holding your bachelorette party in Fall, then you need to make the most of the season. It may be a little cooler than in summer - so no beach parties - and it may not be cold enough for skiing - but in fact it's a perfect season for being out and about and going places.
The weather is crisp and clear, probably not too wet so it's ideal for hiking or exploring a city. Here's some ideas for a bachelorette party in Fall to enjoy with your squad.
1. Apple Picking: It's a Fall tradition so why not spend the day in the orchards? This is also a great idea if the bride and groom are doing a combined bachelor and bachelorette party. You can follow the apple picking extravaganza with with a late lunch or early dinner at a nice restaurant nearby.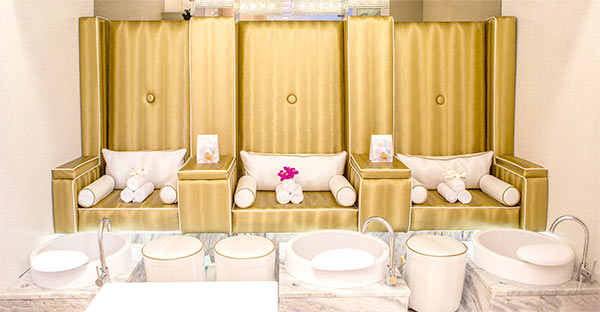 How wonderfully relaxing does this look? The bride and her bridesmaids will have a fabulous day spent in bliss.
2. Spa Day Pampering: While this can be done in any season, this is always a fun bachelorette party idea. Especially if your bride isn't into going to a club or bar hopping for her bachelorette party. This makes for great bridesmaid bonding and always needed relaxation. My friends and I did this for a close friend of ours for her bachelorette party and it was a total hit. We topped the day with dinner and drinks which made for a wonderful bachelorette party day.
3. A Spot of Tea: This is also a great idea for the bride who isn't into going to clubs or bars for her bachelorette party. Enjoy delicious pastries, scones, sandwiches and variety of teas. You can find various tea themed restaurants in most major cities or you can host one at home with the bride and her maids.
4. An Old Fashioned Sleepover: I don't care what anyone says, girls are never too old for a sleepover. Take everyone back to your middle school and high school days and do each other's nails, watch a scary or chick-flick movie (chick-flicks are my favorite, personally), make delicious but so bad for you food and let the bride enjoy one of the last nights as a single girl.
5. A Night Out with the Girls: If the bride is the type who wants to party, take her to a major city like New York City and rent a hotel room, go to dinner and club or clubs. You can also do a pub crawl and enjoy the night with some great music. You can also take your bride to a Broadway show or comedy show, that will be both entertaining and promise a lot of laughs.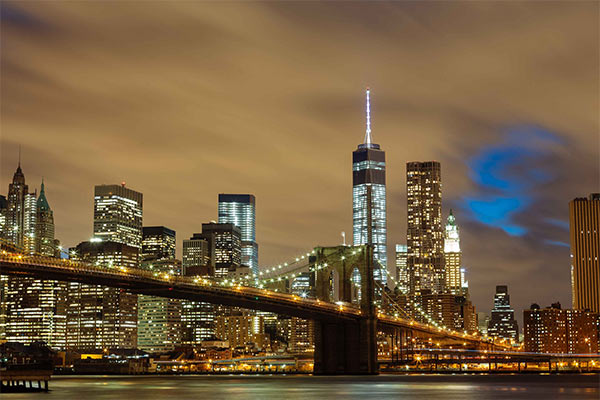 Enjoy a night in a major city like New York City! Eat, drink and be merry with bridesmaids and friends.
6. Toast the Bride at a Winery: Every fall I tell myself I will do more visits to wineries, but I never do. But what a fabulous idea for the bride and her maids! Travel to one winery and have a private party with assorted cheeses, wonderful wines. Or go to multiple wineries and have a variety of tastings and pick your favorite one! (I would recommend getting a party bus or limo with this as well.)
7. A Night at the Casino: Take your bride to the casino where the evening can begin with a delicious dinner and drinks and slot machines. This is always a bachelorette party favorite, many casinos also have clubs and bars in them that will surely complete the evening.