Bridesmaid Dress Etiquette: Everything You Need to Know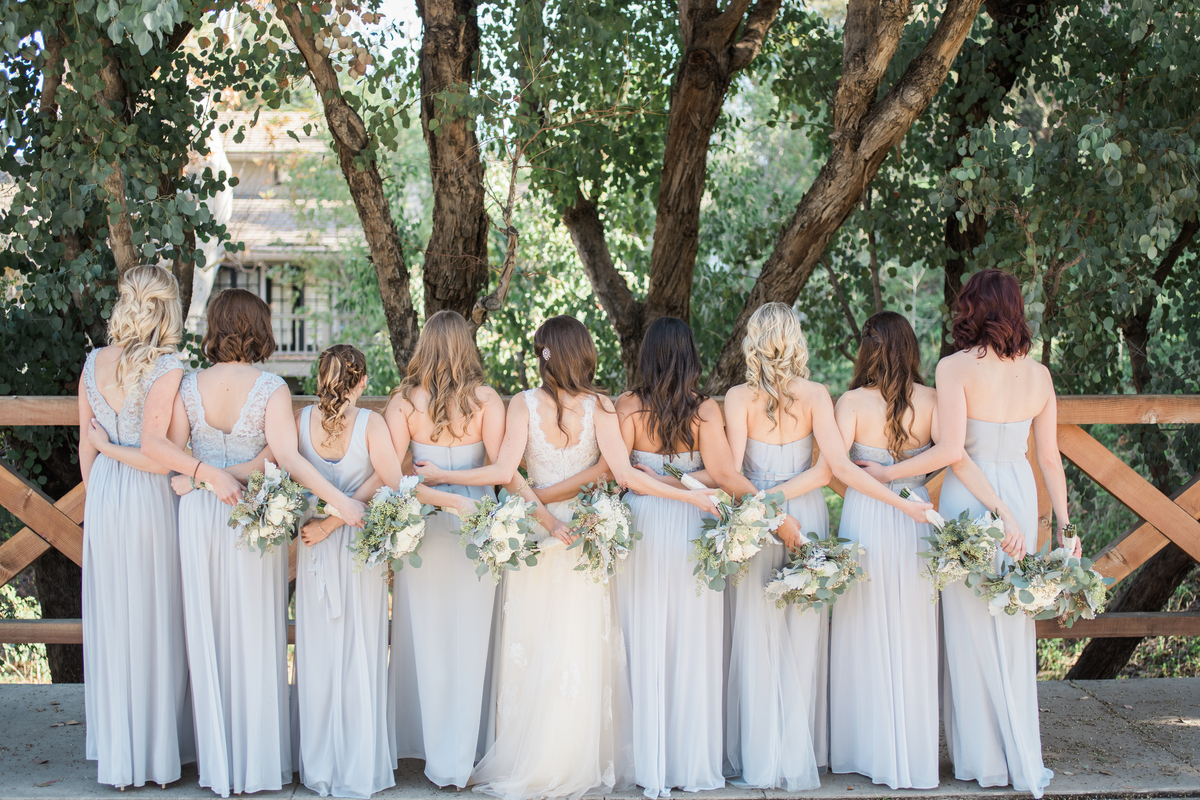 Shopping for bridesmaid dresses should be nothing short of carefree and fun. Unfortunately, picking out big-day ensembles has a tendency to ramp up everyone's stress levels — sometimes, to the breaking point.
While it doesn't happen often, perfectly good friendships can be ruined over something as simple as shopping for bridesmaid dresses. Obviously, you don't want this scenario to play out with you and your besties. So, what can you do to make the experience more exciting and less stressful?
Knowing a few things about bridesmaid dress etiquette — as well as a few crucial lessons in communication and tact — can go a long way in making the experience a happy one for all. Whether you're the bride-to-be or the bridesmaid, here is everything you need to know about bridesmaid dress etiquette.
Paying for the Bridesmaid Dress
Here's the truth, bridesmaids: You're on the hook for the bridesmaid dress. And yes, this includes the cost of alterations, shoes and accessories.
While it's not unheard of for the bride to pay for the bridesmaid gowns, don't expect her to cough up the money for your dress when she's already footing the bill for her wedding. On the bright side, there is a good chance that she'll pay for at least some of your bridal accessories by gifting each of her bridesmaids some jewelry.
Bringing Up Budget Concerns
So, you're a bridesmaid and you're kind of concerned about the amount of money you're putting towards just a dress. Given that the average cost of a wedding in 2018 reached an all-time high of $44,105, this shouldn't come as a complete surprise.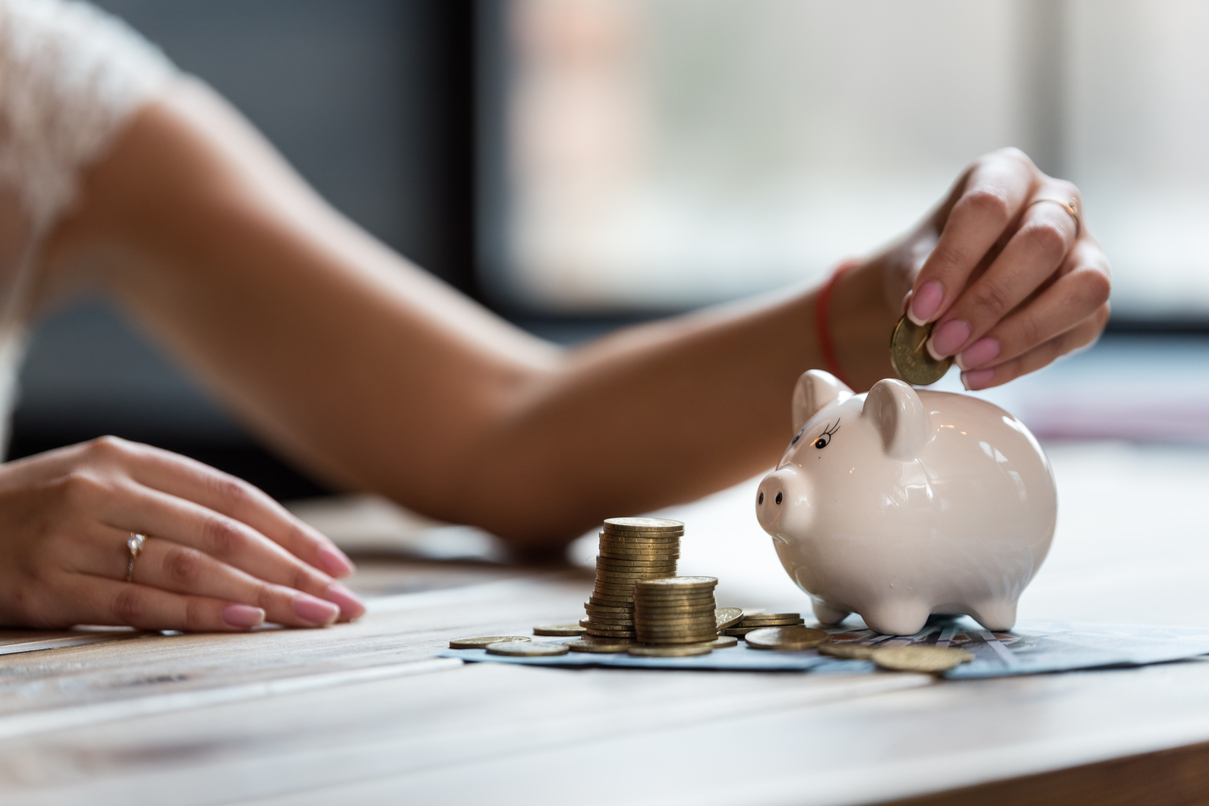 Most brides simply can't afford to pay for their bridesmaids' dresses. If you're the bride in this scenario, be sure to talk with each of your maids (in private) about their budgets early on.
Let's be real – not everyone can afford to pay hundreds of dollars for a bridesmaid dress. Even if they can afford an expensive dress, they may not be eager to drop that kind of money on someone else's big day. If you're a bride, do your maids a huge favor by shopping for budget-friendly bridesmaid dresses before you consider more expensive options.
Giving the Bride Constructive Feedback
As a bridesmaid, shopping for a bridesmaid dress can be tricky. It's not your big day, so you need to be extra careful with how you voice your opinions.
One thing you don't want to do is immediately shoot down a bridesmaid dress style. Even if it's not love at first sight, you should at least be willing to try the dress on to see how it looks. It's much easier to convince the bride that it's not working for you after showing her that you're willing to keep an open mind.
Choosing Flattering, Comfortable and Stylish Bridesmaid Dresses
Finding a style that fits and flatters everyone — all while keeping costs in mind — is a tall order for any bride. That being said, proper bridesmaid dress etiquette dictates that as a bride, you should try your absolute best to make everyone feel comfortable in their dresses while they stand by your side.
If you want to sidestep potential arguments and hurt feelings over different dress styles, consider opting for the mix-and-match bridesmaid dress trend. This solves the enormous problem of finding a single, bridesmaid dress style that everyone loves.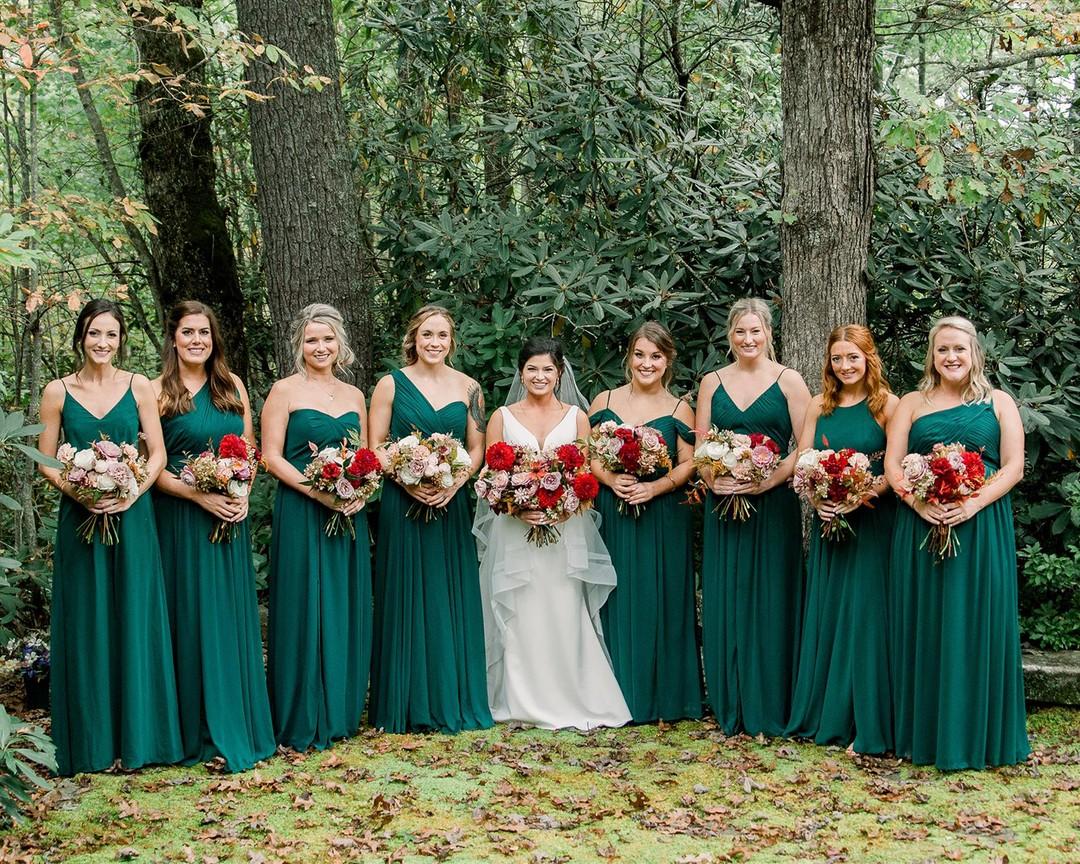 Real Dessy Wedding - Hunter Green: "The dresses could not have been more perfect. Each girl had the chance to choose a style that best fit their personality and body. This was especially helpful since I had a bridesmaid that was 6.5 months pregnant in my bridal party. I wish I could upload more photos to show you all how well they fit each individual girl! Thank you for making such beautiful dresses and helping to make my day unforgettable!" Photo by Wayfaring Wanderer.
Dressing your maids in mix-and-match bridesmaid dresses is a win-win for everyone. The bridesmaids get to express their unique sense of style and find a dress style that flatters their body type, while you get to take advantage of this fabulous trend for a cohesive bridal party look.
Dress Shopping for Pregnant Bridesmaids
Being a bridesmaid can be a lot of work. Being a pregnant bridesmaid is downright exhausting.
If one of your bridesmaids suddenly becomes pregnant, the first thing you should do is congratulate her. After all, she's willing to celebrate a big moment in your life. You should take a moment to celebrate hers as well.
After congratulating her, ask if she's still up for being your bridesmaid. If she's game, start working with her to find a maternity bridesmaid dress that's designed to flatter and fit every stage of pregnancy.
Don't assume that she needs to wear a frumpy style to hide her bump. From empire waist dresses to stunning twist wrap bridesmaid dresses that offer some stretch, there are plenty of bridesmaid dress styles that will help your pregnant bridesmaid look and feel amazing as her body changes.
Remember to Have Fun
Every bride feels at least some pressure to have their wedding day be perfect. Don't allow your pre-wedding stress to get in the way of what should be a fun and memorable experience with your best gals. By following these bridesmaid dress etiquette tips, you and your maids can create fond memories that you'll cherish forever.