Modern Accessories Add Bling to your Bridal Party's Big Entrance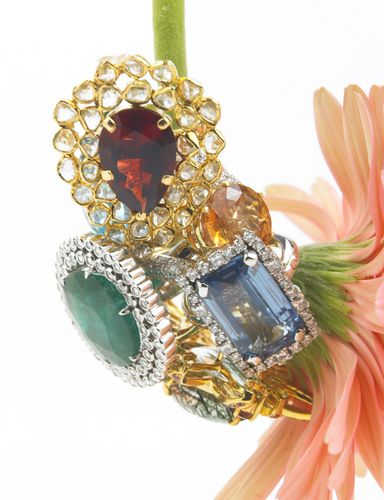 Fall's new bridesmaid accessories are full of gleam and texture. From rich, colored rings to dramatic earrings and big, bold statement bracelets, here's how to add a modern twist to your bridal party's big entrance.
Regal rings
Gleaming with rich, regal hues, Fall's new crop of accent rings add showstopping style to any bridesmaid's ensemble. From deep crimson to shades of emerald green, turquoise blue and blush pink, this season's costume rings are dripping with drama. One ravishing ring is all you need to make a rosy statement.
Best baubles
Fall's latest earring designs put the emphasis on bold, one-of-a-kind charm. Go with dangling earrings in a big, bold design. Opt for retro shapes and shades that dangle with rose quartz - one of this season's hottest gem stones. If a bridal party wears only one jewelry accent piece, here's the best bauble pick to do the job.
Wrist action
Dramatic signature bracelets are making a strong statement for Fall 09. From big, bold cuffs and intricately-woven bracelets bearing pretty floral designs, these key jewelry accents let any bridesmaid gleam with perfect style.