11 DIY Wedding Decorations for your Outdoor Summer Wedding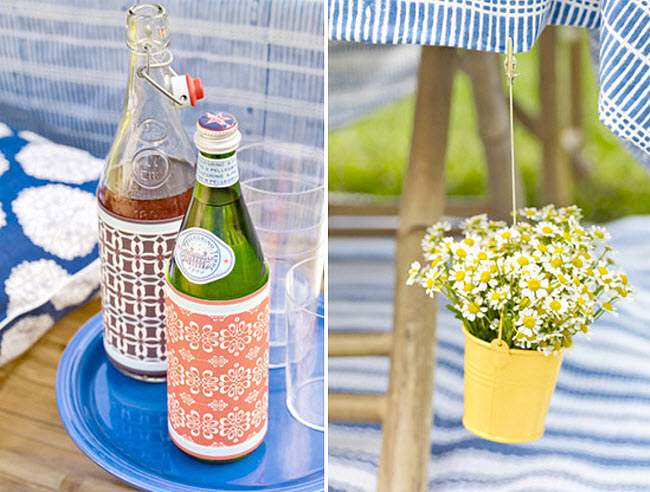 Call me a late bloomer, but I've just discovered the great outdoor decorating inspirations over at Country Living. They have some seriously creative and adorable ideas to decorate your outdoor bridal shower, engagement party or even your reception. I've highlighted a few of my favorites here but go and have a look for yourself at Country Living.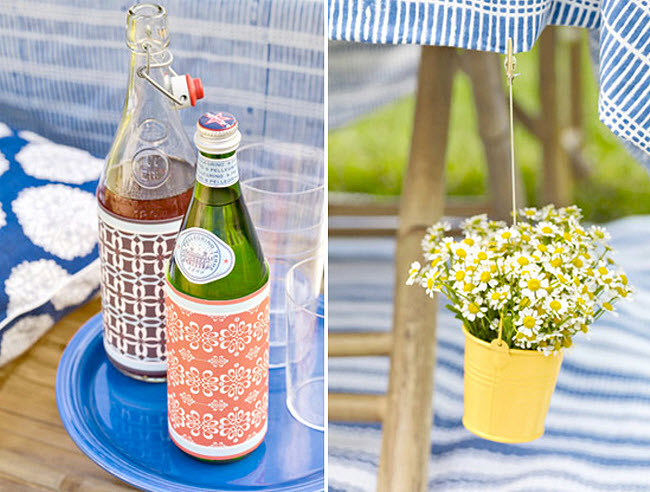 Wrapping your favorite beverage bottles in patterned paper using double sided tape is a genius way to make your tables oh so pretty. And you can't go wrong with pretty dainty flowers in brightly colored pails anchoring your table cloths.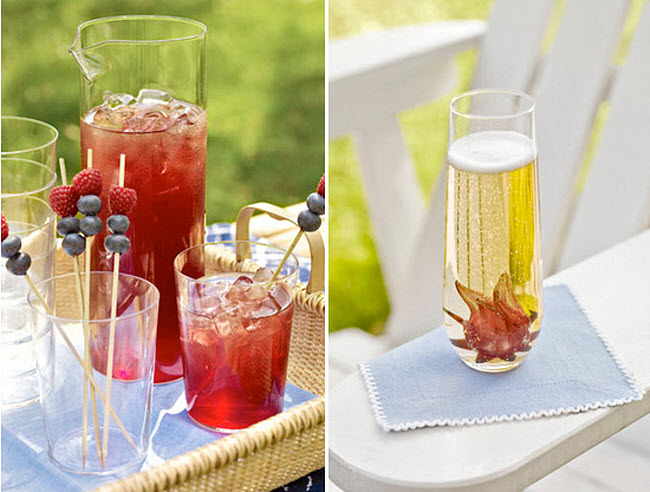 Cheerful, colorful drinks are a must at any party. These beauties start with hibiscus syrup that comes with edible flowers. Add the syrup to iced tea for a great look and flavor while saving the flowers for your champagne flutes. Gorgeous!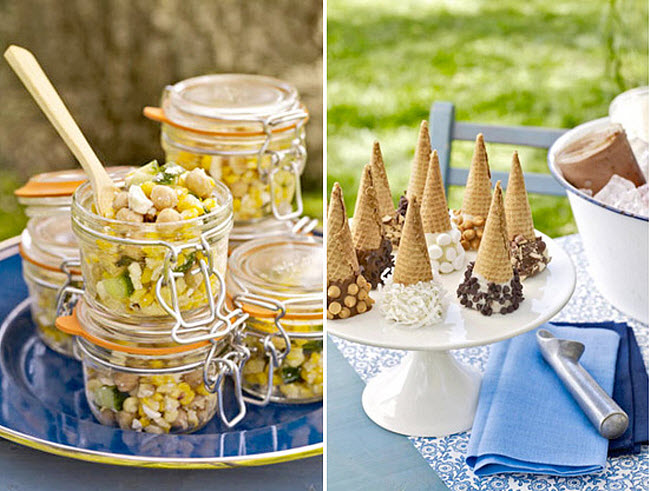 Serving your salads in tiny little lidded jars is just simply cute, and as an added bonus, functional in keeping out any bugs that want to join your celebrations. And a sundae bar is always a favorite. Set out cones with marshmallows and nuts while keeping the ice cream chilled.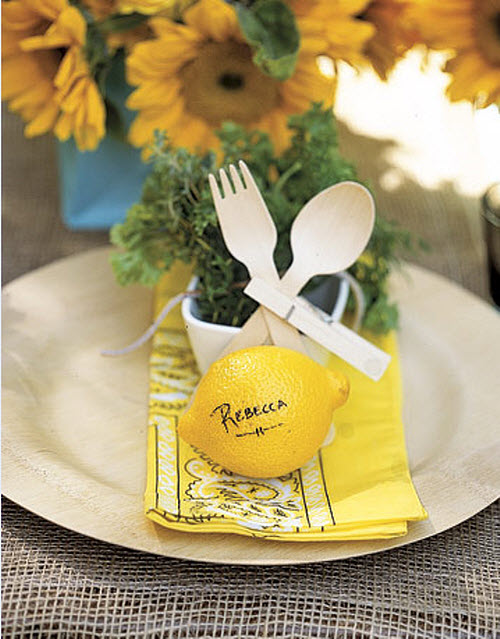 Using lemons as your place cards is one creative and unforgettable way to dress up your table.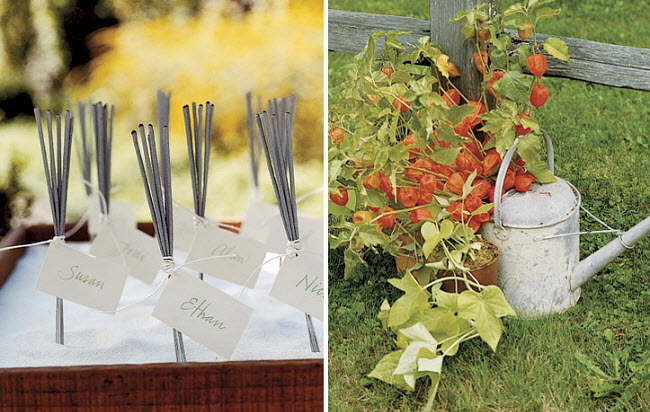 No one can resist sparklers! Dress them up a bit by standing them up in the color of sand of your choice with personalized name tags. I couldn't resist showing you another cool way to showcase flowers. This rustic watering can is great for that outdoorsy feel.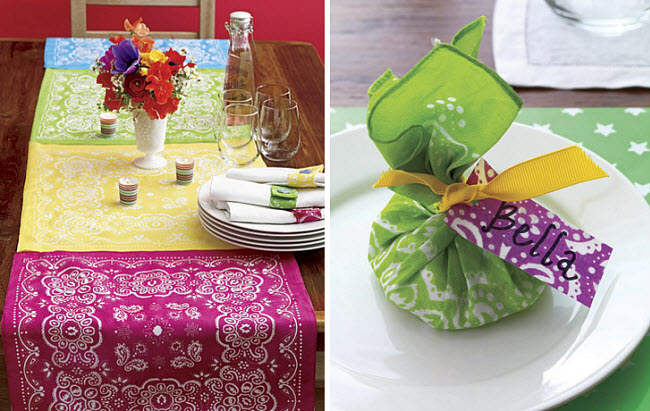 I love the bright colors of this DIY table runner. Who knew bandannas could look so great? Simply pick your favorite colors, sew them together and there you have it. Another great favor inspiration are these favors made from cut bandannas and labeled with a tag made from photocopied bandannas.

images by Country Living, found via Brenda's Wedding Blog