DIY Wedding Dessert Bar Ideas: The Churro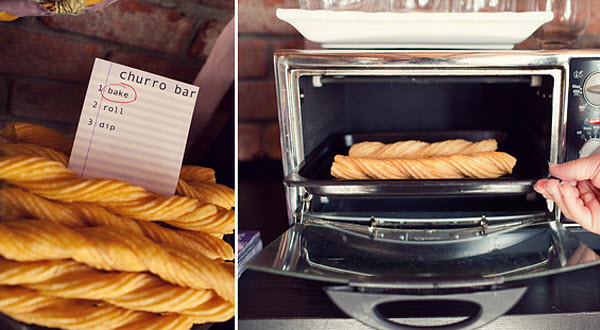 I found this unique DIY dessert bar idea from A Subtle Revelry via Project Wedding. Completely unique and utterly delicious, this wedding dessert is a great way to let your guests have a little fun. Purchase the pre-formed but uncooked churros from your local bulk store such as Costco. Set up a toaster oven with directions to cook the churros for 2 minutes.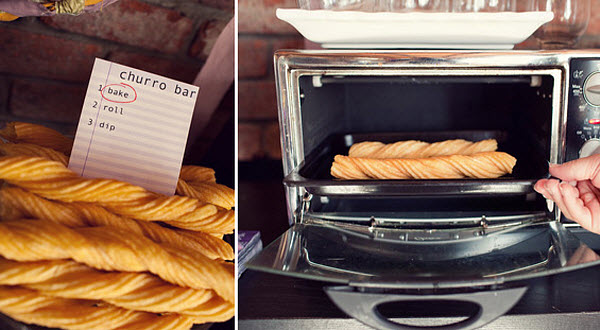 Once cooked, have your guests choose to roll them in cinnamon sugar, nutmeg, or Oreo pieces.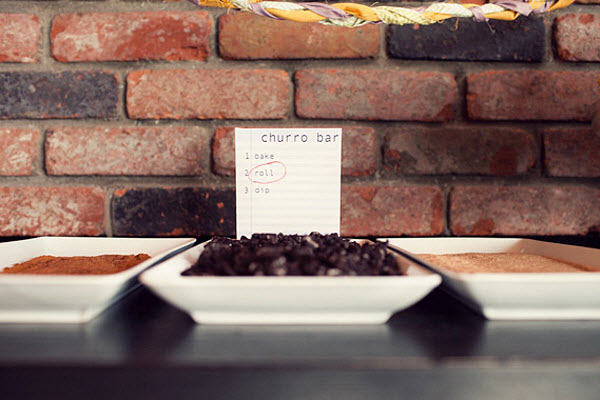 Set out dipping sauces like chocolate sauce, caramel and ice cream-all SO perfect on this warm scrumptious dough!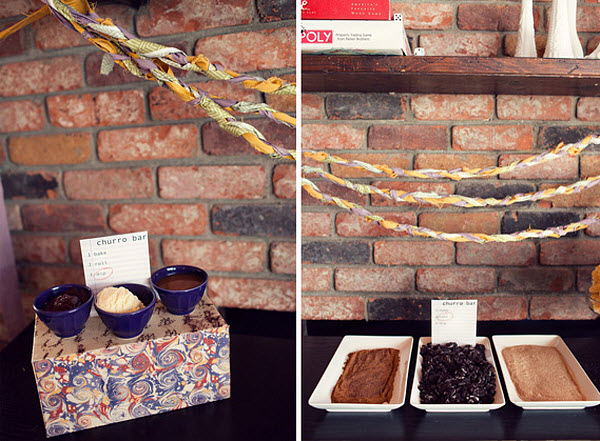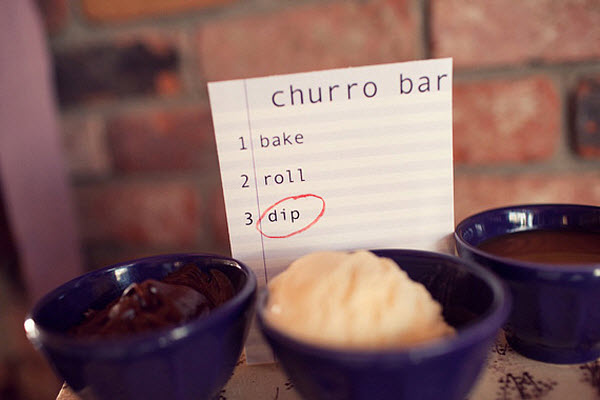 Tempted yet? To finish off the table you can download the paper labels here. And then, celebrate!