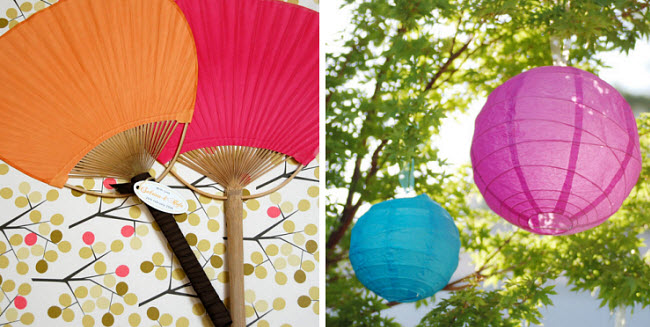 Can you feel it? That warm, sweet and inviting streaming summer sun? It's almost here I promise - and with it, your dream outdoor wedding and reception. I know it may be hard to imagine as some of you still sit knee deep in the white stuff but it's just around the corner and now is the perfect time to start some planning!
I've compiled some of my favorite summer wedding ideas to get the inspiration flowing. Now, pass me one of those mason jar cocktails and a parasol, it's time to celebrate!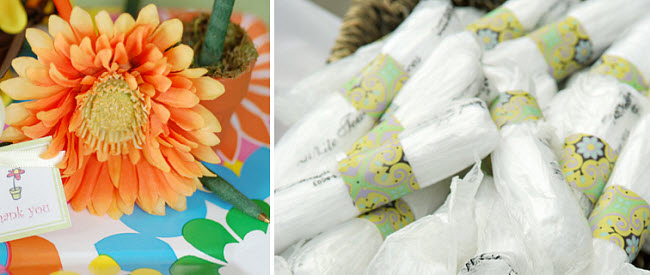 Beau-coup carries some great summer wedding favors to make your guests smile. Try these colorful fans, and flower pot pens to liven up your decor. And for the really warm mid summer day pass out these scented cold cloths from Oshibori Company/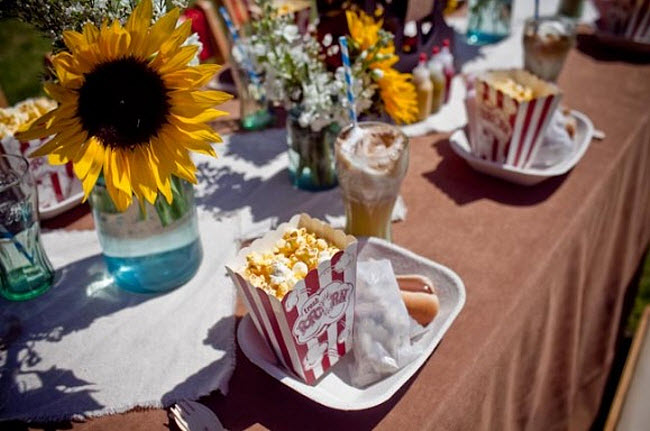 images by Janet Howard found via Sweetest Occasion
l Love this spread! A good old fashion ice cream float and a plate full of favorites: hot dog, buttered popcorn, cotton candy and whole peanuts make for unforgettable summer wedding food.

images via The Knot
It's a regular favorite for a reason - the good ole mason jar cocktail. Whether a pink lemonade & vodka or a lime margarita it's sure to be a guest favorite! A fresh flower unique wedding cake and these ice cream treats are a must for any summer ceremony-yumm!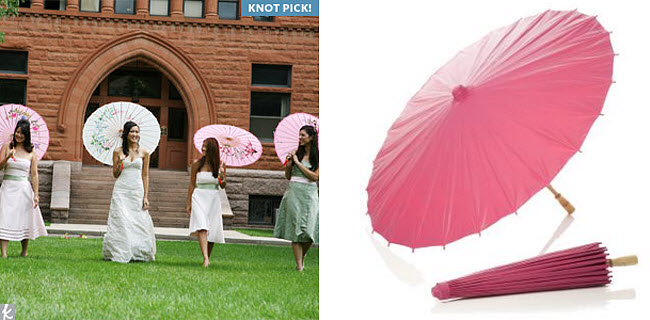 images from The Knot and Dessy
That summer sun is a blessing but at times when a little shade is needed a pretty parasol is just the thing.



pictured: Dessy flip flops, Beau-coup pails and coasters, Dessy Pashmina
Going for an all out beach affair? Get some comfy Dessy flip flops for your guests to rest their dancing feet! For beach wedding decor consider these mini favor pails and flip flop coasters. And for cool sea breezes give your bridesmaids of a stylish and versatile pashmina from Dessy. Happy summer weddings to all!