DIY Wedding Reception Centerpiece: The Love Vase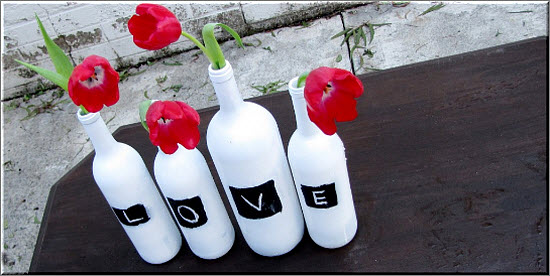 One of my new favorite sites to visit for DIY crafty ideas is A Subtle Revelry. I am always on the hunt for great DIY decor ideas and if they happen to be affordable as well as simple - added bonus! This project is both.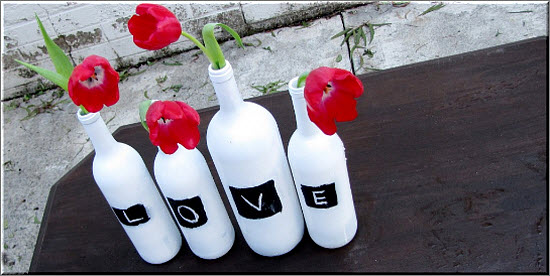 All you need to make these beauties:
Empty wine bottles (if you have full wine bottles, you now have an excuse to drink them empty)
White spray paint (or any color you'd like)
Felt paint brush
Chalkboard paint
Your favorite flowers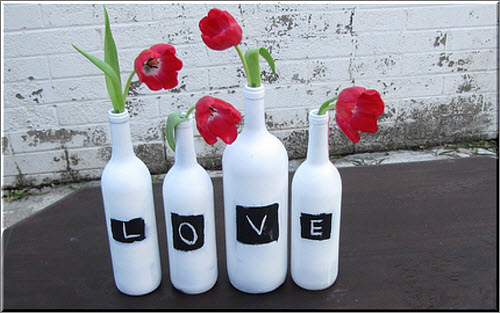 These make me smile. Simple yet romantic and fun. You could play around with the colors also to make them perfect for your big day. Go create!