Vintage-Looking Wedding Shoes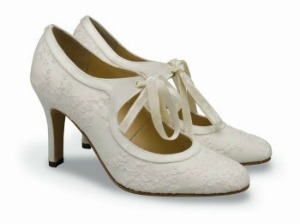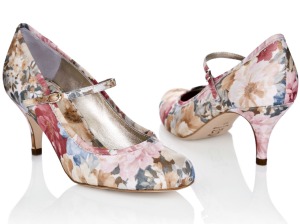 Vintage theme weddings are hot right now. And to go with your vintage dress, you need vintage shoes to match right?Here are some wedding shoes I spotted that have a vintage look about them. Maybe a bow, maybe a sling back.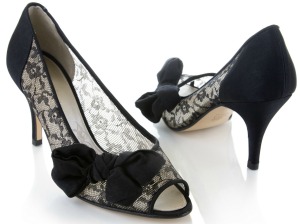 Because your wedding shoes are going to add one of the key finishing touches to your bridal outfit.
Whether they'll peek out from a full-length wedding gown or be on display in a shorter, tea-length number.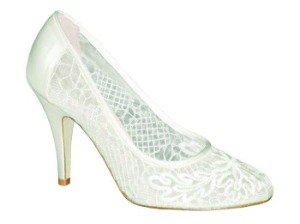 Photograph credits: Dianne Hassall, Perdita's Wedding Shoes, Rachel Simpson, Harriet Wilde. (Rachel Simpson shoes are the black and floral pairs, all others available from Perdita's Wedding Shoes.)