How to Use Succulents to Add Life to Your Wedding Reception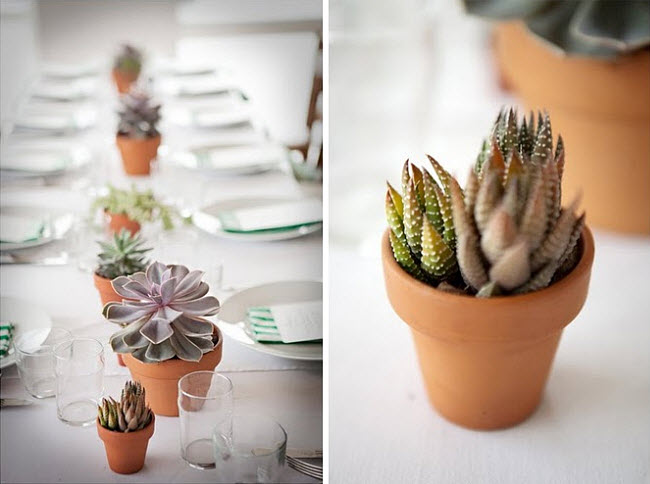 Usually less expensive than cut flowers, succulents are the perfect wedding reception centerpiece for the eco-conscious you. Rather than being thrown away shortly after your ceremony these resilient little beauties can be taken home by you or your guests as favors. You could even plant them afterwards as a special memento of your wedding day.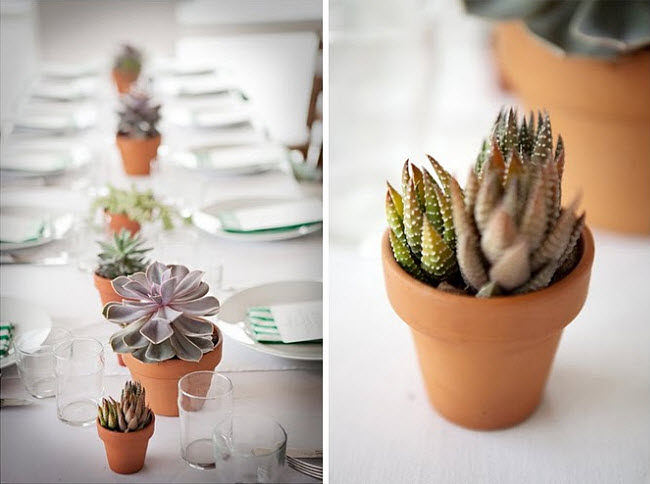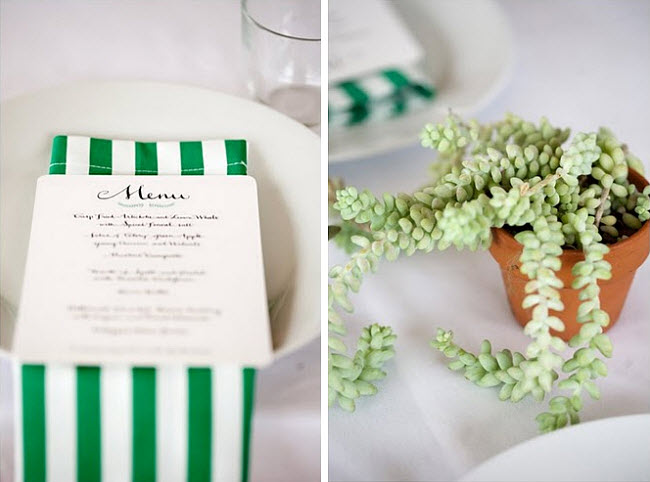 As you can see, succulents come in a wide variety of shapes and sizes so your style and your going green goodness can go hand in hand. You might even consider them for you and your bridesmaid's bouquets.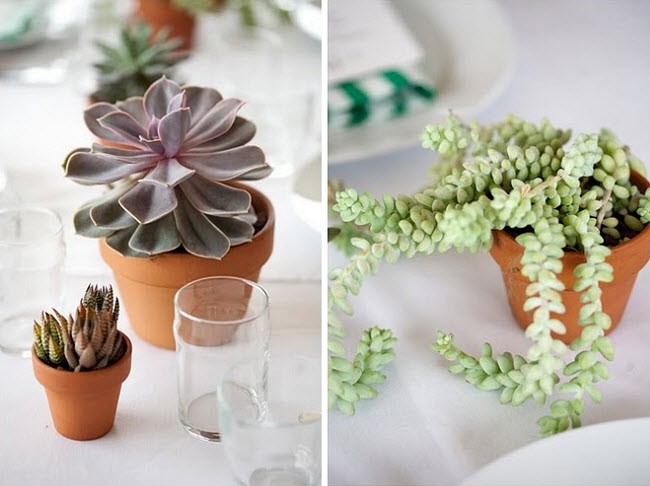 Images via Sunday Suppers



I hope you've enjoyed my ode to succulents. I think their beauty deserves the praise don't you?