A Superhero Wedding Theme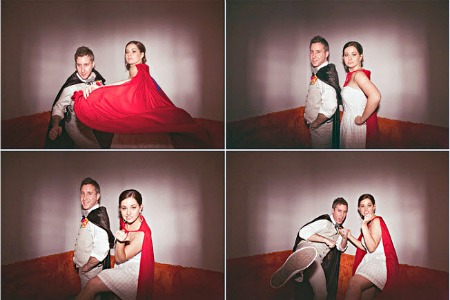 Batman? Superman? WonderWoman? The Incredibles?
Meet the bride and groom who lived out their comic book dreams and styled a superhero themed wedding day. The fun began from the moment they BURST through the wall! The theme continued through to the creative comic book-style place settings, with appropriately named foods and bright, bright colours.
I love the capes and the photobooth images. Just wish I'd been at this wedding to see the couple arrive in true superhero fashion!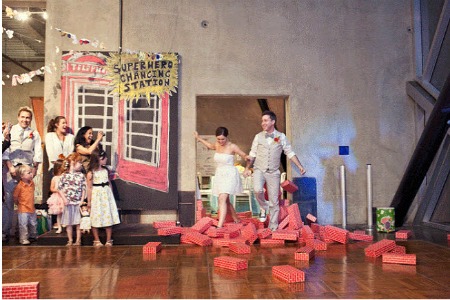 This is the kind of wedding to think about if you're looking for a wedding reception idea that's, shall we say, not quite in the traditional mould!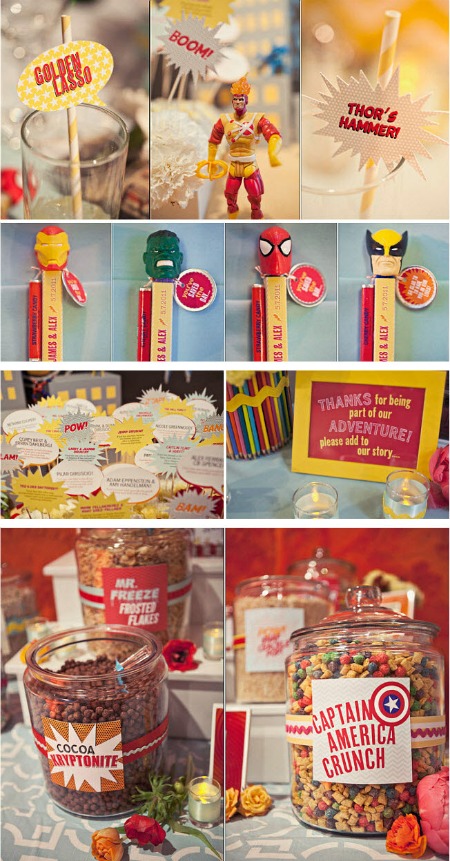 Images by JaggerPhotography.