Ideas for a Floral Wedding Theme
With the Chelsea Flower Show one of the highlights of the summer season, a floral wedding theme is just perfect for a June, July or August bride. You can dress your bridesmaids in chintzy patterns and then carry the mood through.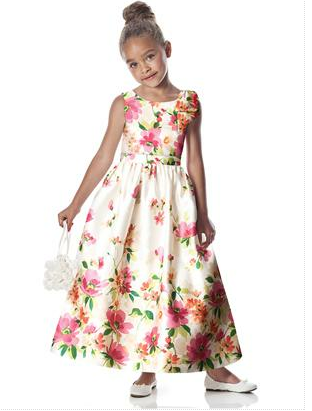 Using Florals On Your Big Day
Flower patterns never go out of style - you can go the classic route, the vintage route or plump for something ultra-modern. It all works.
To start with you need to be thinking about your wedding stationery and how you can incorporate a floral wedding theme into it.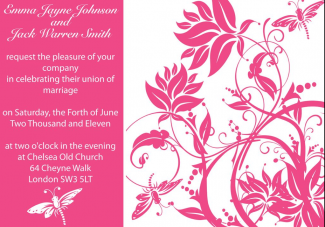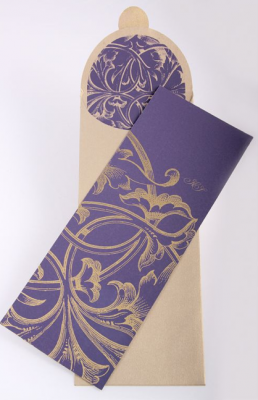 Consider your Save The Date cards which are probably what you'll be sending out first. Then you'll need to be thinking about the wedding invitations themselves, order of service cards, your table placement and your menu cards. These can all match and follow the floral theme, for which you should consider the seasons. For example in winter rich deep colours like reds and purples work well, whereas in summer you'll probably want something lighter and fresher - greens and yellows maybe.
Wedding cakes that use flowers for decoration are always popular. You can buy some amazing designs but you can always buy a simple white iced cake from a supermarket and decorate it yourself.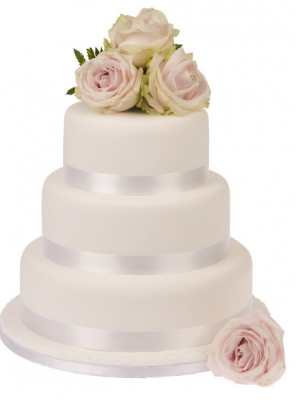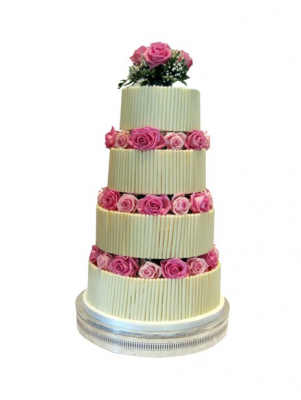 These floral letters are easy to DIY and you'll find full instructions here. Put on the entrance to your venue, or use to decorate the chairbacks of the bride and groom.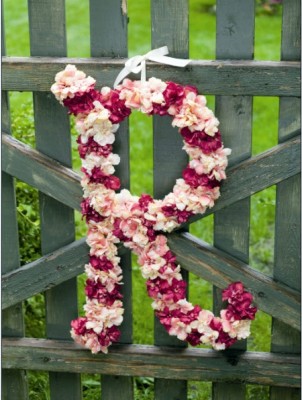 I haven't talked about the obvious here, like wedding bouquets and table centres.
Something you should consider though when choosing your flowers is the time of year. Don't try and get flowers out of season if you're concerned about being eco friendly or about keeping your costs down. Don't plump for daffodils in August or peonies in December. Instead use the flowers that are best at that time of year - ask the advice of your florist.
Have fun with your floral wedding theme!
Photo credits: Flowers at top by William Clarke Flowers. Bridesmaid dress by Dessy. Stationery by Ananya except for cut out stationery which is by Intricate Creations. Decorated cakes by GC Couture.