A Wedding In 50 Shades Of Grey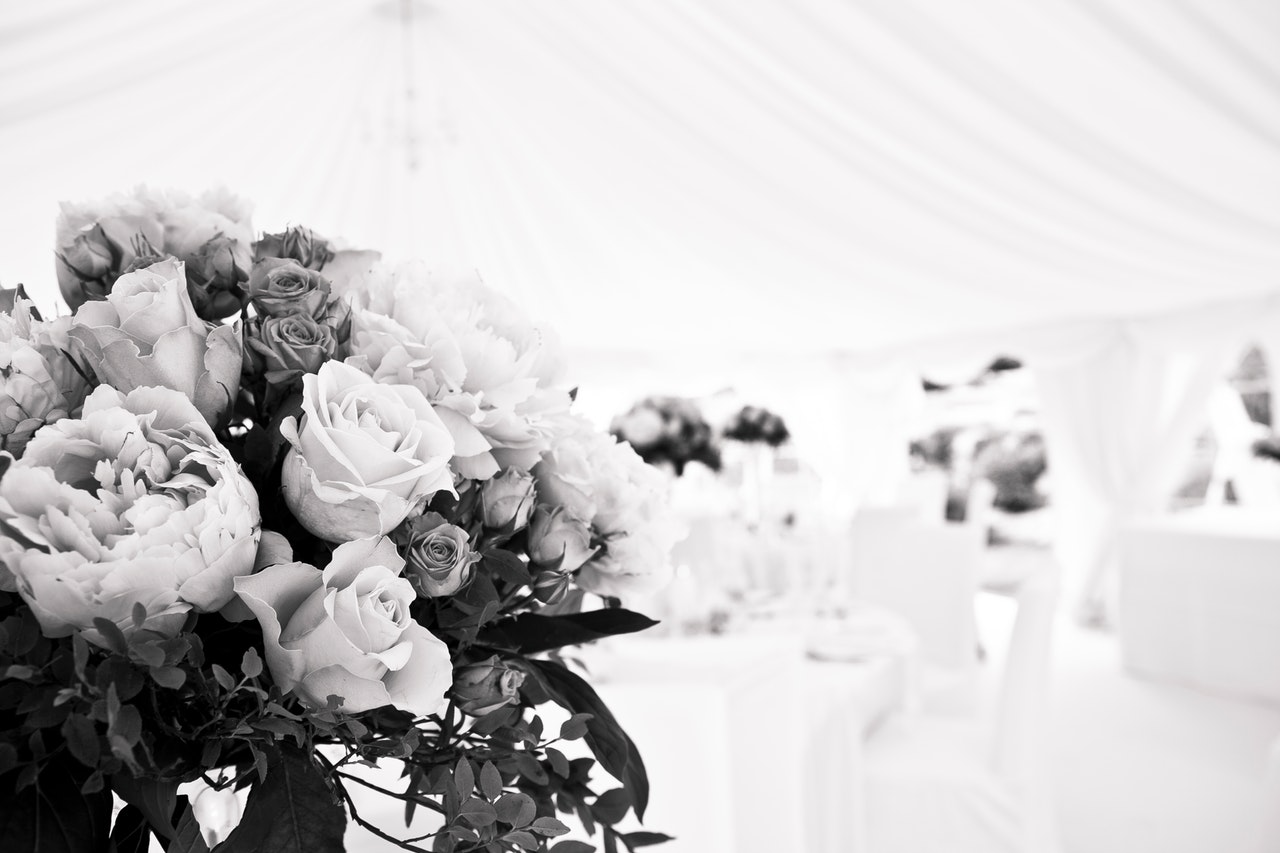 Okay, okay. So there's a lot of ladies reading That Book right now. The leading man, one Christian Grey, has steely grey eyes which give the book its title. But we're not here to discuss the novel 50 Shades of Grey.
Charcoal, silver, platinum - all shades of grey
What we are going to look into is a grey-themed wedding. It's a color that goes across several shades and hues, from the palest grey silver, to a dark charcoal - yes there really are 50 shades of grey.
You'll find wedding stationery in plenty of platinum and grey shaded hues - or just go for a monochrome look and tie up the invitations with grey ribbons. You can go for a warm grey or a cool grey - and remember that it's a shade that works well with brights - like purples, pinks, oranges and turquoises.
Grey flowers aren't so easy to come by - you can opt for whites and work in some flashes of silver with accessories to bring out your theme.
Accessorizing your wedding venue
As for dressing your wedding tables at the reception, you could opt for classic white tablecloths and then use grey bows on the chair backs, have grey damask runners and pewter candelabra.
There are some very pretty platinum and silver wedding dresses about, if you're not the type of bride who wants to wear white or ivory. And as for your bridesmaids, well grey is a perfect choice for an evening wedding and you can liven an outfit up during the daytime by adding a colorful sash or corsage to the dress.

Looking for 50 images in shades of grey to show you, I discovered literally masses of shoes in grey shades - again from silver through to nearly black, so finding shoes for you and your maids in grey won't be a problem.
The other thing about using grey as a wedding color theme is that you can use different shades of grey together and of course they combine perfectly with white and black. It's a sophisticated choice - possibly not what I'd choose for a country wedding but if you're planning a chic city wedding, then I think shades of grey could be the way to go ...