Bold Wedding Colors: Hues of Autumn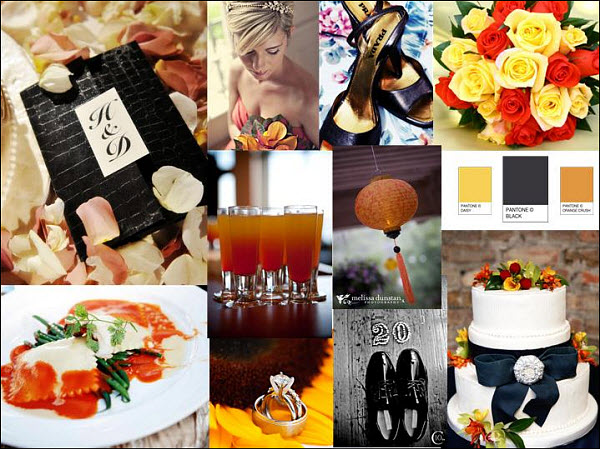 For those of you who like to go bold, you'll love the bold wedding colors in this week's wedding styleboard pick! This Yellow, Orange and Black board is chock full of great inspiration to help in your wedding planning.
These fabulous colors would be amazing for a wedding of any season!

Visit our Gallery of inspiration styleboards today for more great ideas and to create your very own styleboard to help kick off your wedding planning.