What's the number one wedding must-have to order online? Your wedding stationery.
Hey - why make life and planning your wedding harder than they need to be?
Okay, so I know you're a perfectionist. You want every last detail of your big day to be completely perfect. But you know something? You've got enough to think about when planning your wedding without having to trudge around the shops unnecessarily.
That's why the Internet is a great place to plan your wedding and buy stuff.
And one of the best things to sort out online is your wedding stationery.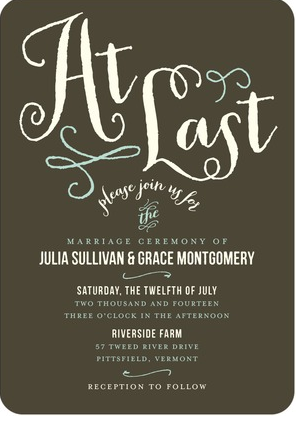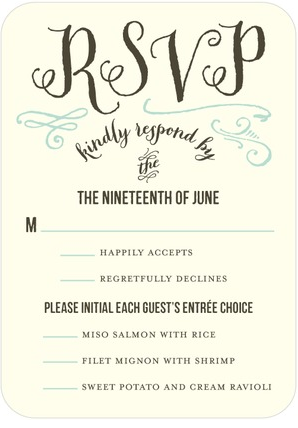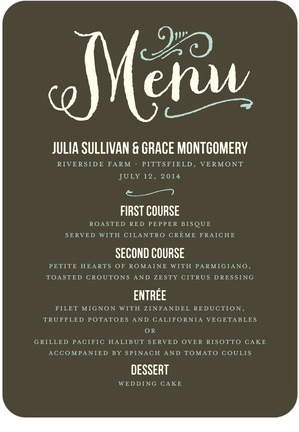 Why Buying Your Wedding Stationery Online Is Your Best Decision
You'll get a much broader choice of designs, envelopes, personalisation options and quality than you would in a stationery shop
It'll almost certainly be cheaper for you to go to an online business - which won't have shop rental bills to drive up prices
You can usually design and personalise a card online - download a photograph
If you'd like to see paper and envelope samples, you can also order these online
If you're buying off the peg invitations and writing them yourself, there are literally hundreds of designs out there to choose from
If you're going bespoke, you know that you'll have an invitation unique to you
You can compare prices of different suppliers
You can theme your wedding invitations right through from an initial save the date card to thank you cards. Have everything matching, even if you aren't going down the bespoke road
If you wanted, you could send out your save the date invitations as e cards
If you don't live near a big city or anywhere with interesting shops you won't miss out. It's all online
Some stationery companies will send written cards and envelopes out in the post for you. You just write your message, add a digital signature and they do the rest. If you're far from home and need to send out save the dates, this is a useful option.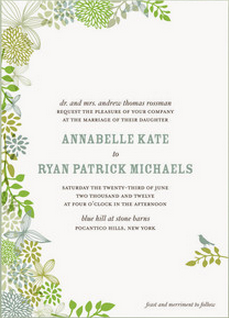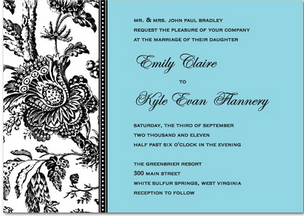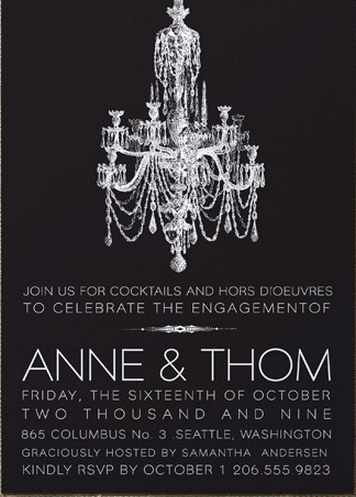 There are some fabulous online stationery companies out there. Whether you're a traditionalist or looking for something a little more quirky, you'll be overwhelmed at just how many designs there are to choose from.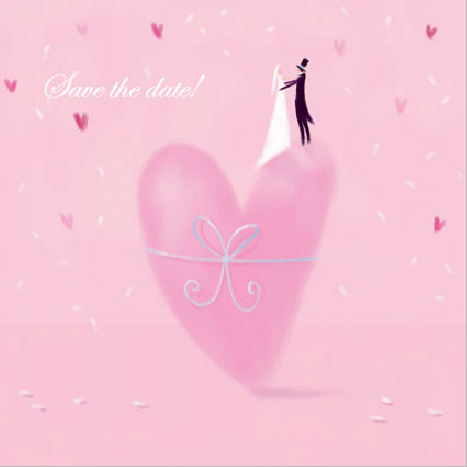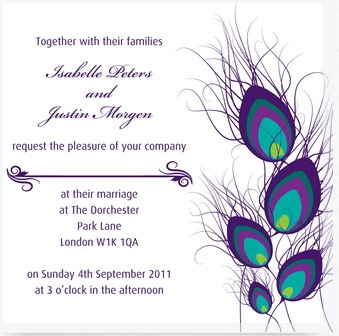 Photo credits: Main image via Minted. Images two, three, four, six via Wedding Paper Divas. Image five and seven via Minted. Pink heart save the date card via Silverstamp. Peacock wedding invitation via Ananya Cards.