When Things Go Wrong (and they will) on Your Wedding Day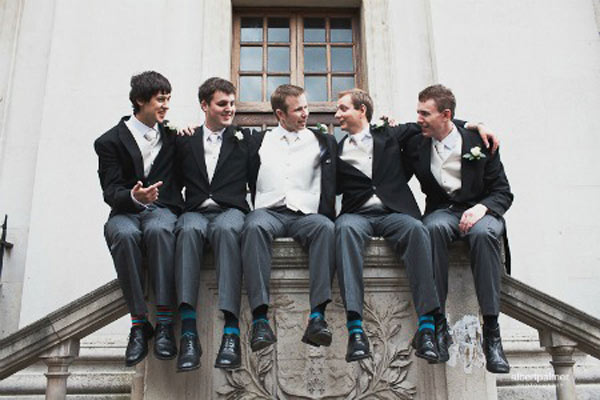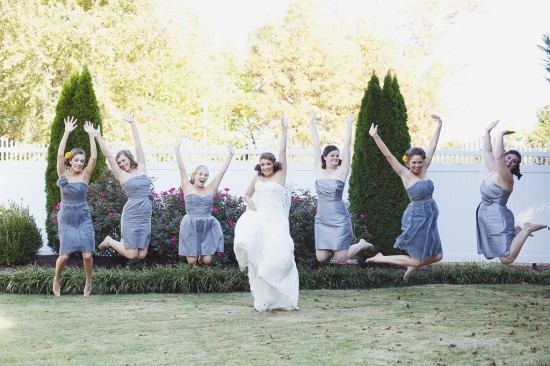 No matter what goes wrong on your wedding day.. make sure that you have the best time of your life! Several of the bridesmaids in this photo are in Alfred Sung , Lela Rose and Dessy Collection bridesmaid dresses. Photo by White Rabbit Studios
The first piece of advice I can give about this subject is to expect that anything can (and probably will) go wrong on your wedding day or days and weeks before. It's only natural. What is important is that as the couple you stay calm, smile and relax - it will be fine.
Weather is probably the most unpredictable part of planning a wedding, it doesn't matter what time of the year you are getting married or where. It can always rain. For those of you having an outdoor wedding, plan it at a location that will also accommodate you indoors should the weather not cooperate or better yet, have a tent ready just in case. As far as photography goes, I would plan alternative locations ahead of time (ones you love!) for photos for the possibility of inclement weather. Let the photographer have fun with the bad weather, bring umbrellas for rain that you can photograph with.
I've been to weddings or have heard about weddings where the limo has broken down on the way to the church, the couple ran out of food during the reception, the ceremony began late, the groomsmen arrived late or weren't completely ready.. the list can go on here.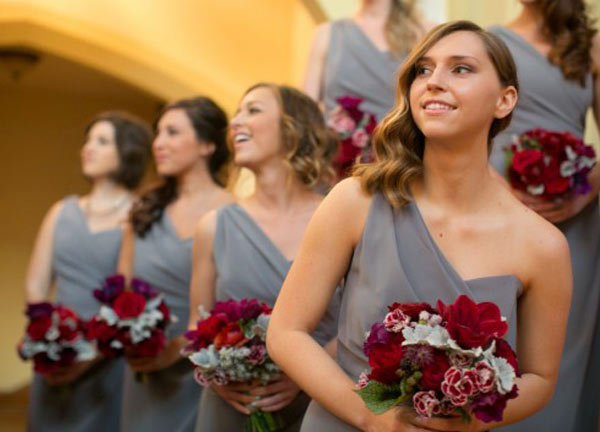 You can tell these bridesmaids in Dessy bridesmaid dresses are all smiles on this wedding day.
The important thing to remember is that if you expect any or all of this, you can be prepared for it. For some of the big parts of the wedding like reception venue, the ceremony location, the photographer it is important that you plan early and take it one step at a time and do your research.
You want to trust the vendors you are using for your wedding day to make sure you avoid some of the big things from happening on your wedding day.
When it comes to hair/makeup, do as many trials as possible and start early to get feedback. Don't look for makeup artists and stylists weeks before your wedding. Secure the person/people and place months in advance so that it is one less headache you have to deal with on your wedding day.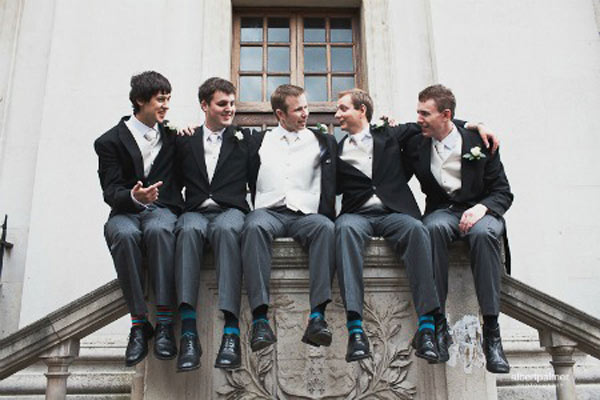 These groomsmen are having a great time and looking quite handsome in their waistcoats by Dessy.
Find a good tailor who is familiar with formal wear and can fix any last minute dress or suit mishaps on the day of your wedding.
Look on the bright side...anything that does go wrong on your wedding day will make a good story to tell one day, it may even be funny. Enjoy your day, smile and have the time of your life.