Sunny ideas for a yellow themed wedding day
Yellow. It's such a happy colour. It's the colour of spring and summer. Sunshine. Optimism. Energy.

And it's a fabulous colour for a wedding day (works well for autumn weddings too).

You can go all out with a full yellow wedding theme or co-ordinate with a contrasting colour - bright blue, orange and lime greens all work well. Go for a dazzling sunny hue or keep things more subtle with pastel lemon shades.

First off, let's think about yellow flowers for your wedding day. You've got a very broad choice here. Roses, gerberas, sunflowers, dahlias, chrysanthemums ... there are so many ... talk to your florist about options.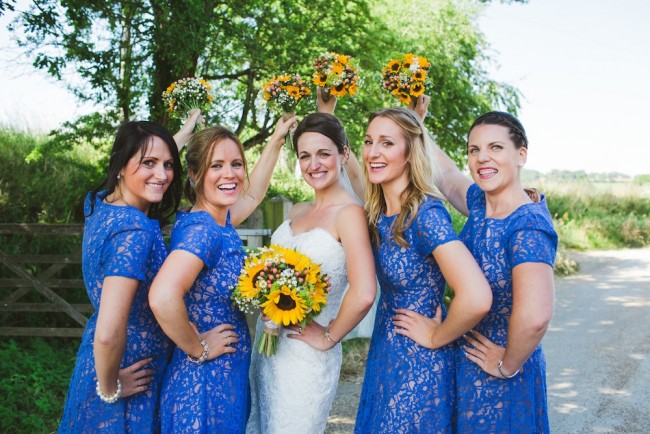 Sunflowers are inexpensive, easy to arrange and make fabulous bouquets/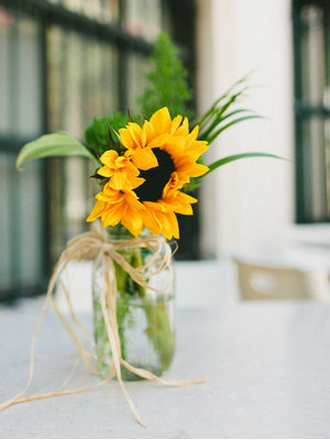 An easy way to DIY your table decorations - just put a happy sunflower in a jam jar, tie with raffia and add some greenery.

Add a splash of yellow to your flowergirl dresses if you want to keep things subtle. Green usually works well with lemon shades. Flowergirl style FL4031.

Wedding planners have been telling me that cocktail bars are becoming a real trend at weddings and look to be huge in 2014. Talk to your caterer about cocktails that present in yellows - anything pineapple based is a good start! Or you could add a twist of lemon peel to a champagne flute?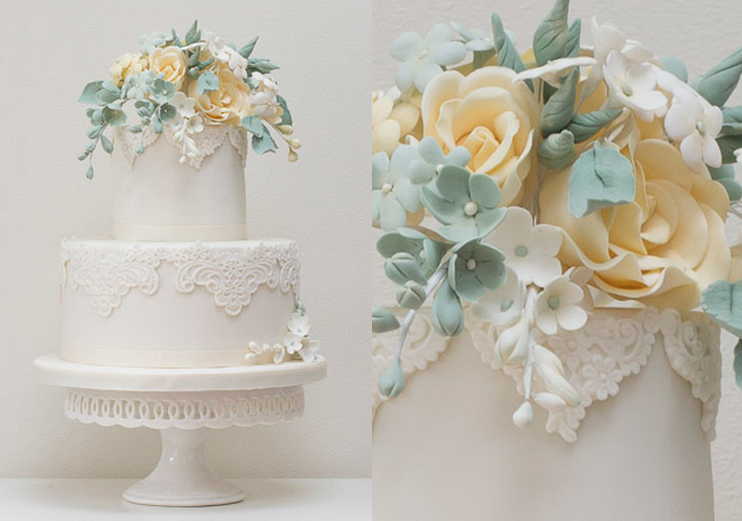 Too pretty to eat? Wedding Cake by Rosalind Miller

Yellow isn't always the first colour you'd think of for a wedding cake but you could use it as a subtle decoration, as in this dainty cake by Rosalind Miller shown above.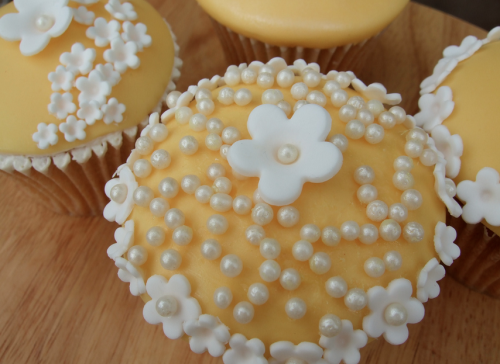 Dainty lemon yellow cupcakes

Another colour that combines well with yellow is grey - chic and subtle. If you want to add a splash of colour to your wedding look, how about wearing lemon heels that will peep out from beneath your wedding dress?

Image via Pinterest

Many of the menswear accessories offered by Dessy are available in shaders of yellow so you can get your bridegroom and his party in on the act!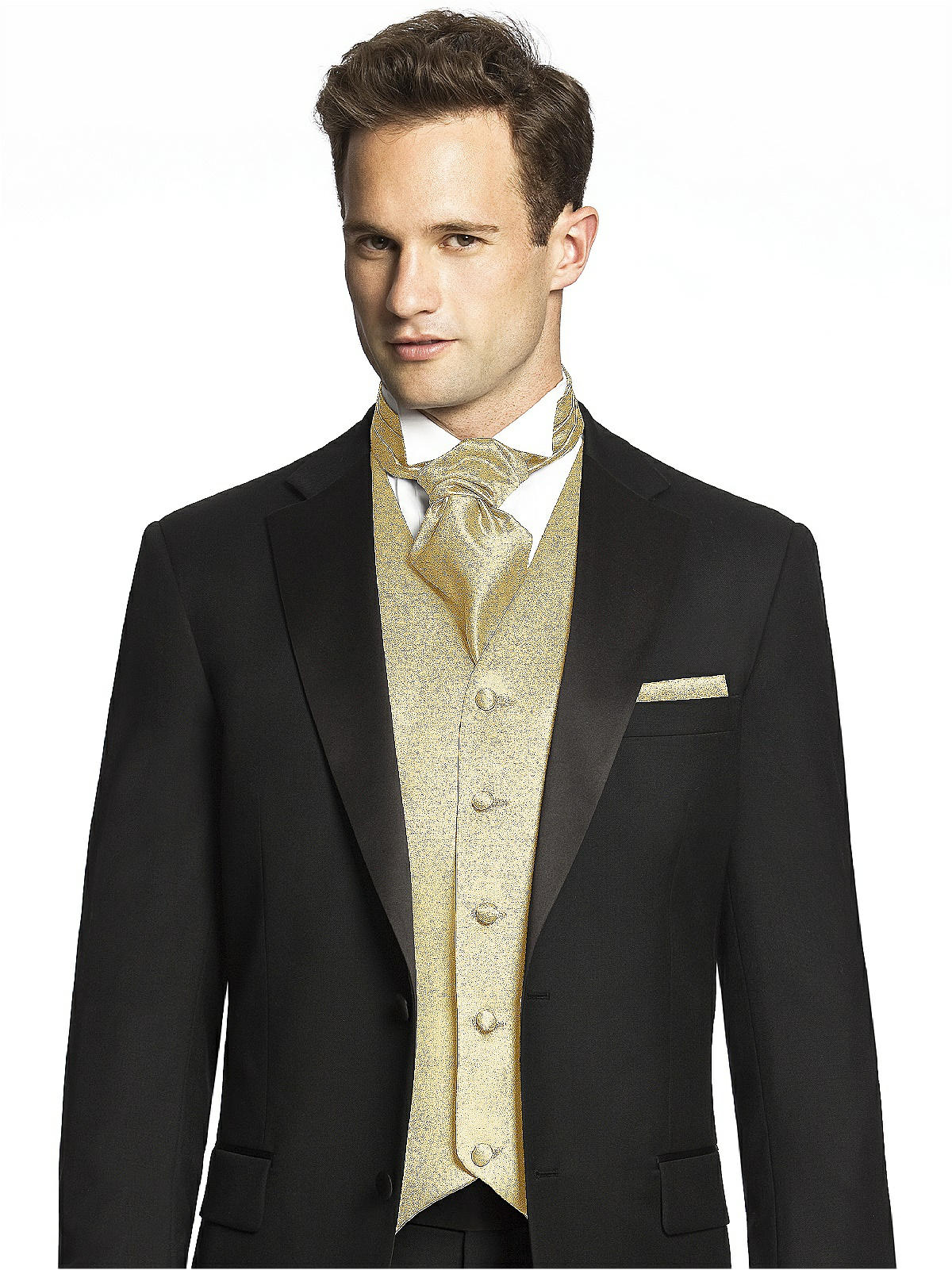 Mens accessories in buttercup by Dessy

If you're looking for inspiration, check out Dessy's Pinterest boards and maybe start on making your own moodboard for a yellow wedding - you can do it for free here.

I'll leave you with a couple of lemon yellow Dessy dresses to be thinking about!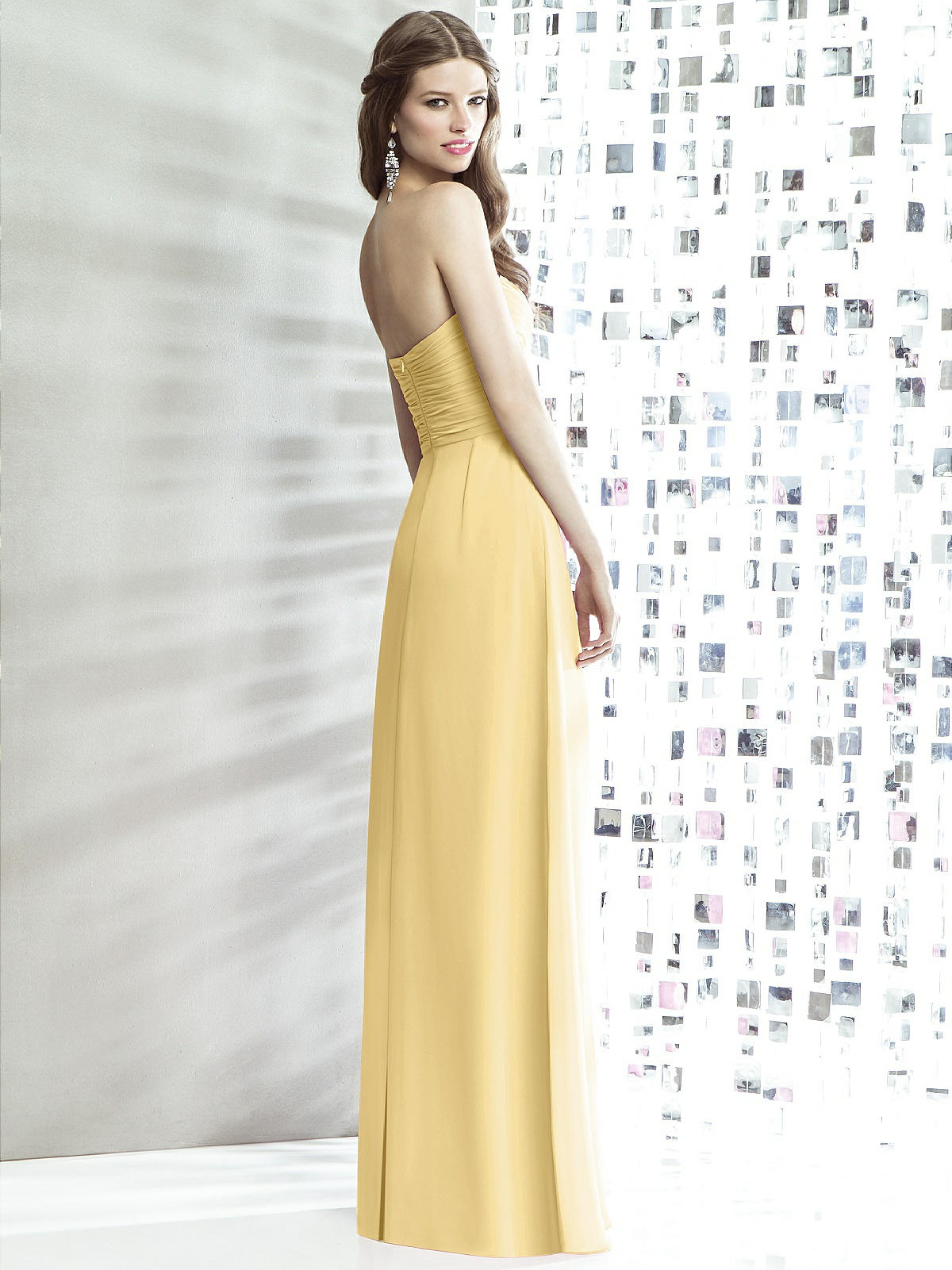 Buttercup yellow bridesmaid dress by Dessy Style 8140




Marigold bridesmaid dress by Dessy Style 6687

Photo credit: Yellow cupcakes by Flutterby Bakery.