Our Favorite Wedding Bouquets for Spring!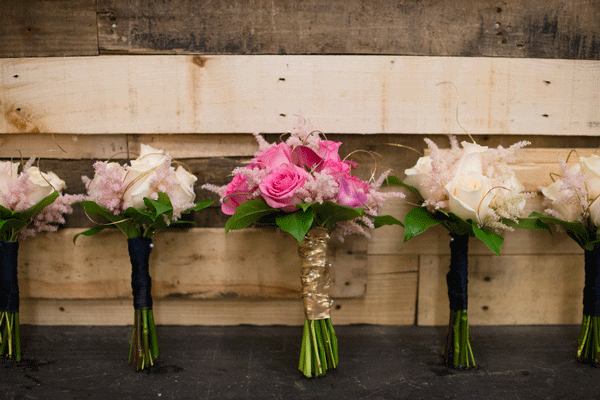 One of the many reasons to love this delightful season are the flowers that bloom! So it is a no brainer that getting married during this time of the year is just ideal, especially when it comes to your wedding bouquet!

What should you think about when it comes to your bouquet? You will want to start by finding out what flowers are in bloom this time of the year, if you are a bride that likes to keep up with the trends, ask your floral designer what are some popular flowers this season, but also keep in mind that the flowers should also work well with both your gown and the bridesmaid gowns.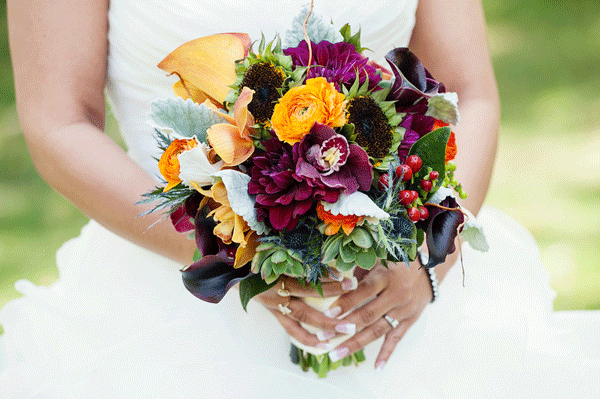 How beautiful is this bouquet for Spring? It's a little darker than what you might normally see, but its still radiant! Photo by William Innes Photography
You don't necessarily have to go with the traditional pastel colors of the season for your wedding, if the colors you have chosen are dark, then your flowers should compliment that!
You will want to pick out your wedding dress before your bouquet, the overall design of your bouquet is dependent on the style and look for your wedding gown.

Don't let your bouquet overpower the dress to a point where it takes away from the overall look. Consider the color of your dress too, there are various colors of white (believe it or not!) so you will want to have a picture of your gown or a swatch from the grown. You will also want make sure the bouquet pairs well with your bridesmaids!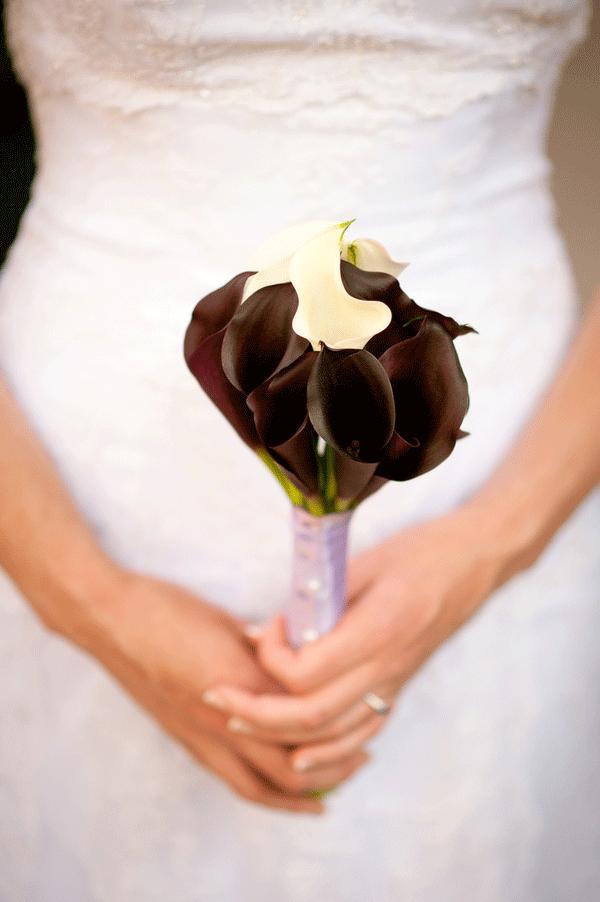 If simple is what you are looking for, a bouquet like this is just perfect! It doesn't overpower the gown and is simple! Photo by vis a vis Photography.

If simple is what you are looking for, you will want to do smaller bouquets for the wedding. You will also want to consider your budget for the florals, how much are you willing to put towards flowers at your wedding? Is this a place where you don't want to spend a lot of money on?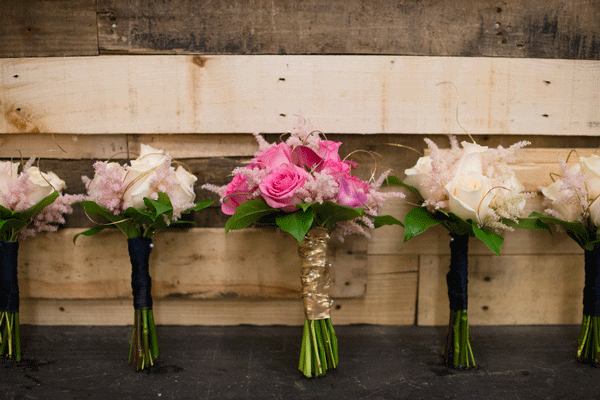 Small bouquets like these are perfect for brides looking to keep within their wedding budget! And they are just beautiful for Spring! Photo by Kirsten Smith Photography
Make sure to choose a bouquet that is comfortable to hold, since you will be holding it all day. You can have bouquet that is personal to you. Is there are particular flower or flowers that are special to you, talk to your floral designer and see if they can incorporate these flowers into your spring bouquet.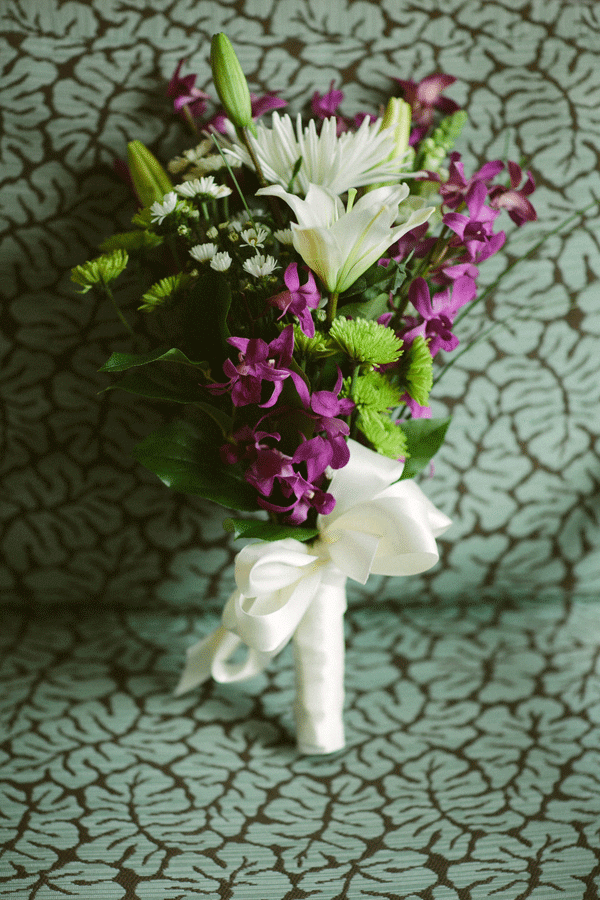 Brighten up your bouquet with white hues for your wedding like this bouquet! Photo by Jose Roces Photography
Other than beautiful flowers this season, are beautiful shoes! Haven't picked out your shoes yet for the wedding? Don't fret! We have just the right shoe for your wedding, available at Dessy.com!