Our Favorite Wedding Cake Toppers!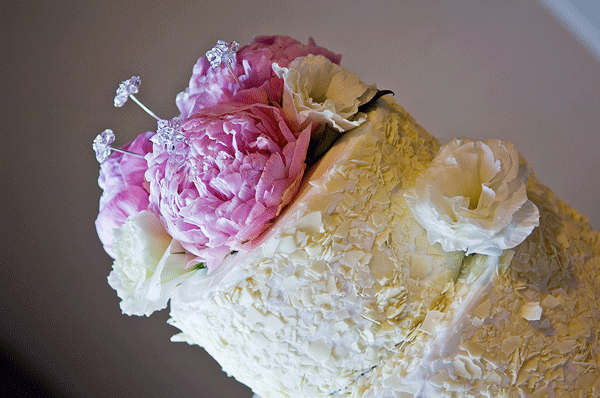 Picking out your wedding cake topper will probably be one of the very last decisions you make when it comes to your wedding day. It's a decision usually made with your cake designer and what is so great about your cake topper is that the options are endless!

Cake toppers have come a long way from the traditional bride and groom figurines that you used to see. Today couples are getting creative, they are getting personal and many are customizing their cake toppers.

These days you can find that couples may top the cake with fresh flowers that match the bouquets and floral arrangements throughout the wedding. Others are simply putting their initials at the top of the cake and some adding a little humor and romance.

Here are some of our favorite wedding cake toppers!
Beautiful flowers like what you see above are just one of many options you can choose from! This bride and groom even chose to incorporate a little sparkle too! Photo by Rossetti Photography.
If there are areas for your wedding where you are looking to save money, this is the place to do it! You don't need to go overboard with your wedding cake topper, you can even make this a DIY project if you are a crafty bride!

Today we are seeing couples incorporate their favorite sports team or hobby on the top of the cake showing who the couple are.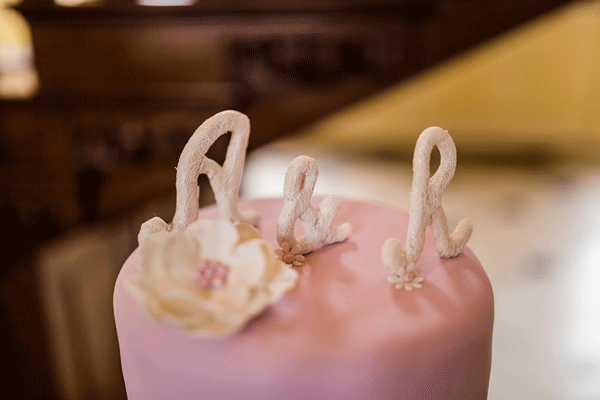 Something simple and dainty like on the top of the cake is all you may need to express who you are as a couple. Photo by Silverton Photography
The wedding cake will garner the center of attention during the wedding, so today cake toppers should bring out the cake in all its glory! Gone are the days of generic figurines, today couples should find fun and creative ways to incorporate who they are at the top of the cake and long after the cake has been eaten, the cake topper will be what you have as one of your wedding day memories.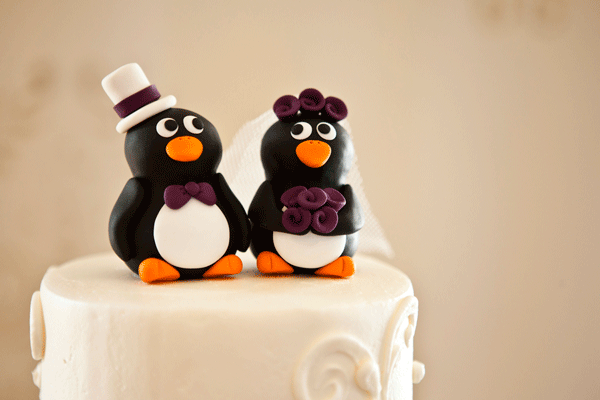 Penguins mate for life! So why not have such a cute wedding cake topper on your cake! We just loved this one! Photo by Carol Oliva Photography.
Another idea we've seen with wedding cake toppers are cascading ribbons, some have done sugar flowers. You can even use a family heirloom at the top of your wedding cake, maybe your parents or his parents cake topper could be your something old! Again the options are endless.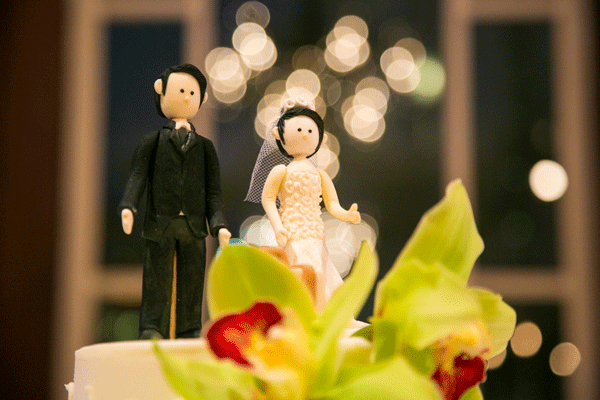 Fondant, plastic or porcelain figurines are always a great option for a cake topper! Photo by Jose Roces Photography
If a cake topper is not something you want to do for your wedding cake, then don't! The design for your wedding cake and the topper should be what you want it to be!