You May Now Kiss the Bride: Our Favorite Bride and Groom Kiss Photos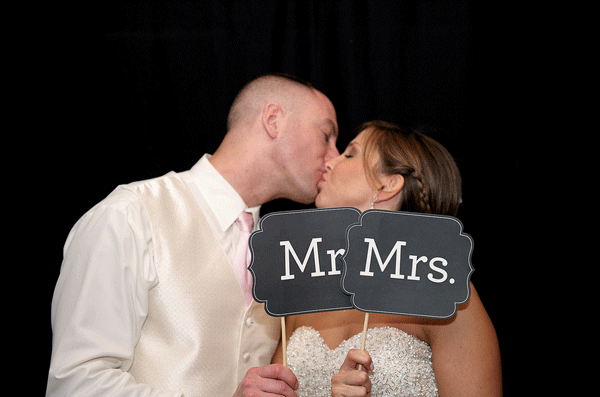 We come across a ton of beautiful photos that make just make us say "awww... that's sweet" when it comes to brides and grooms and their wedding photos. So, we thought we would share some of the photos for a little inspiration and a lot of love!

Happy Kissing!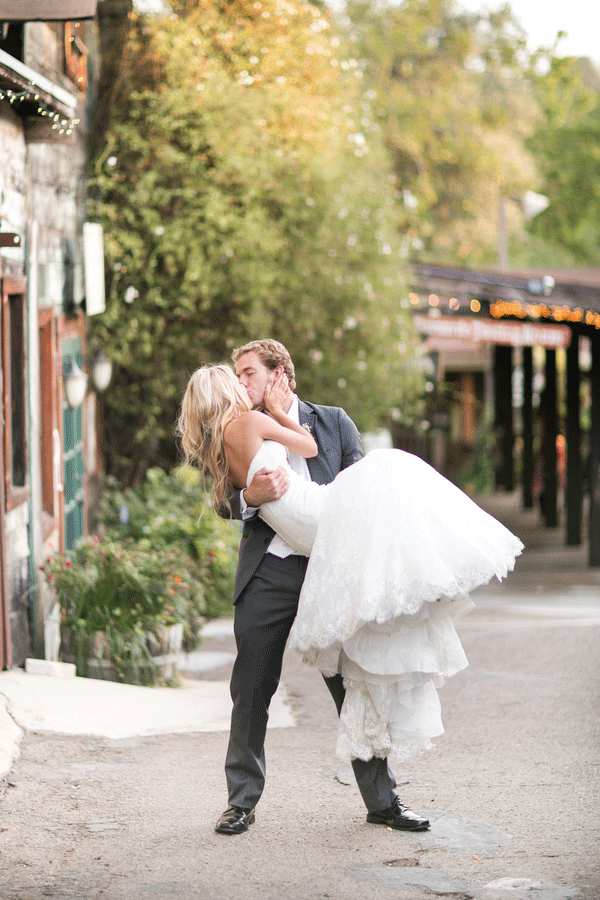 How we loved this one! Can't you just feel the love here? Photo by Petula Pea Photography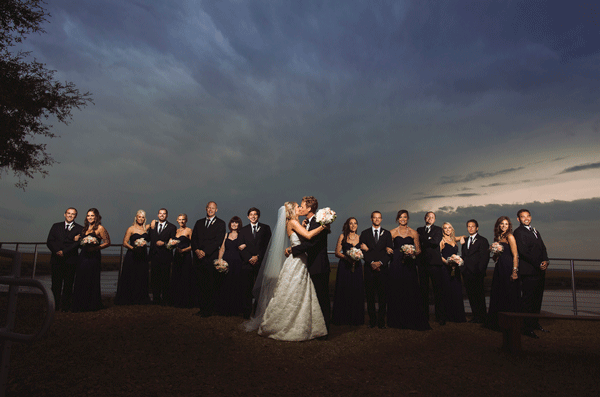 One favorite of ours is having the bridal party look on or surround the bride and groom as they kiss! Photo by Ivey Pictures

Here Are Some Quick Tips As You Prepare to Pucker Your Lips on Your Wedding Day:

Aside from your groom, you will most likely be greeting friends and family members with kisses throughout your wedding day, so it is important that your lips are up for the task!

First and foremost hydrate! Drink lots of water. It will not only help make your lips kissable, but it will make your skin glow and your hair look beautiful! And drinking water in general is just healthy too!

You will want to keep your lips exfoliated, especially on the morning of your wedding. Apply vaseline and use an old toothbrush to scrub them.

Another option is applying Vitamin E to your lips. You can find Vitamin E sticks at any local pharmacy. This will prevent any cracking and creases, the weather or lip biting could cause. Exfoliate your lips once or twice a week leading up to your wedding. This will clear away any dead skin.

Protect your lips with sunscreen – since the sun can leave your lips looking and feeling dry and parched. For lipstick and gloss, be sure to buy your own! You will also want to use a lip primer before you apply your gloss and lipstick.

Keep gloss and chap stick handy throughout the day. Enlist a bridesmaid to take care of any of these kinds of needs.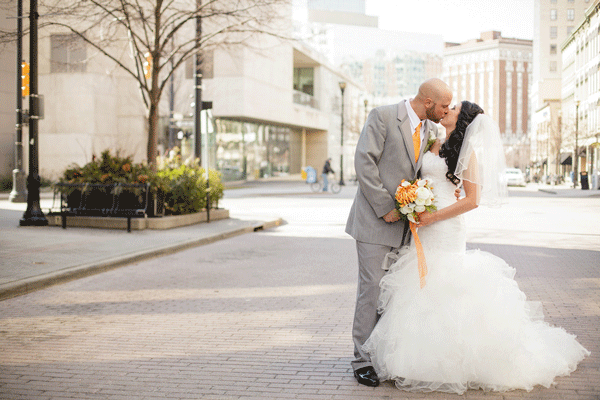 After the ceremony and before the reception, stop and have a little smooch! Love this! Photo by Brandon Shafer Photography LLC.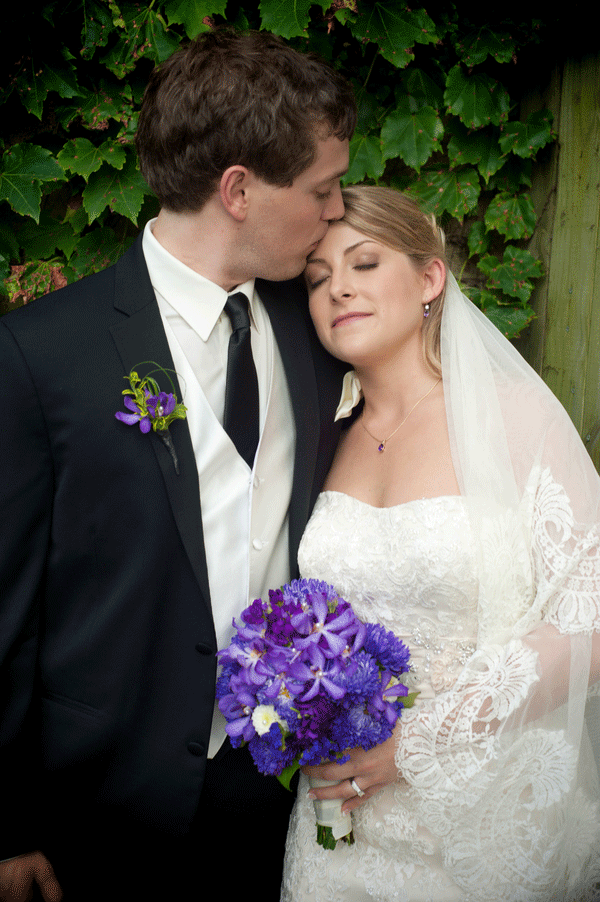 There is nothing sweeter than a kiss on her forehead. Photo by Karen Feder Photography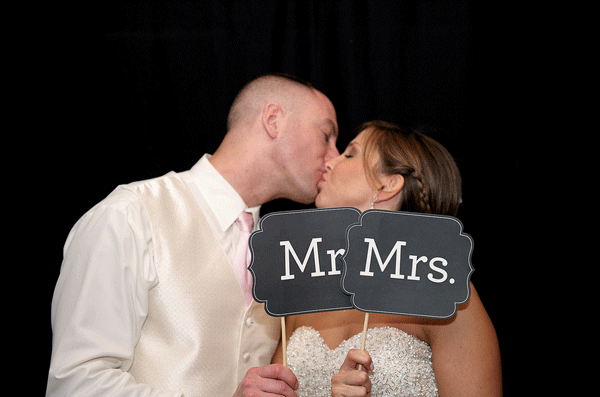 A Pinterest inspired kiss? Lovely! Photo by Janine Collette Photography
Need something to carry your glosses, primers, lipsticks? Check out our Best Bride Satin Cosmetics Bag available on Dessy.com! If you need something bigger, you will love the Best Day Ever Tote also available on Dessy.com.