Moodboard For A Monochrome Wedding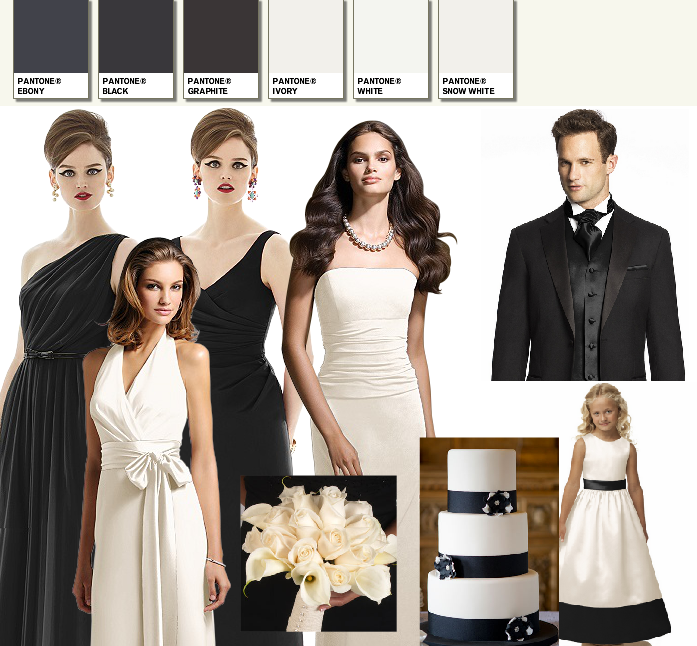 If you're getting married in a chic city and want a really stylish, sophisticated look on your big day, then you seriously need to think about having a monochrome wedding theme.
It's a very easy look to put together - because you only really have two colours to think about - and they are so versatile.
Black and white wedding invitations. A cinch.
White flowers. Think roses, orchids, lilies, tulips, narcissi - all depending on the time of year.
Your dress? Well - white, cream or ivory.
And you could put your maids in elegant black frocks - perfect for an evening reception (and a dress they're likely to wear again and again).
You can use black and white as blocks of colour - as stripes, spots or overlay black with white lace.
Have a look at our Pinterest boards for some more inspiration. And you can create your own wedding moodboard for free here!
Photo credit. All dresses via Dessy. Wedding cake via GC Couture Cakes.