A Pantone Jade, Estate Blue and Ivory Bridal Party!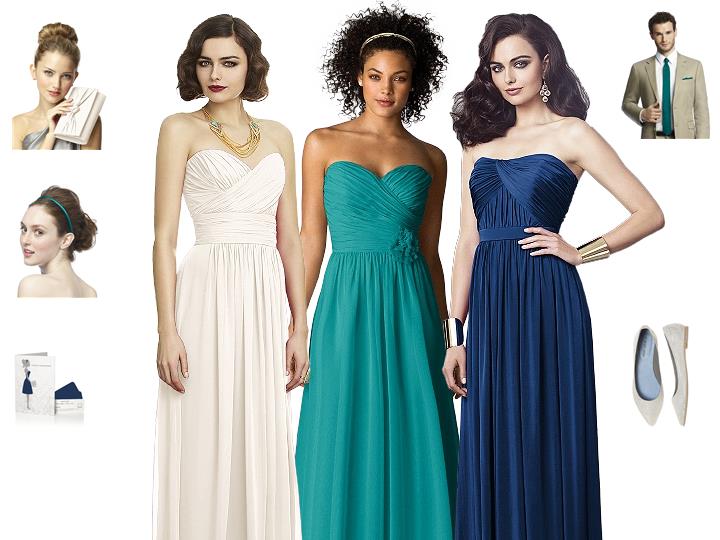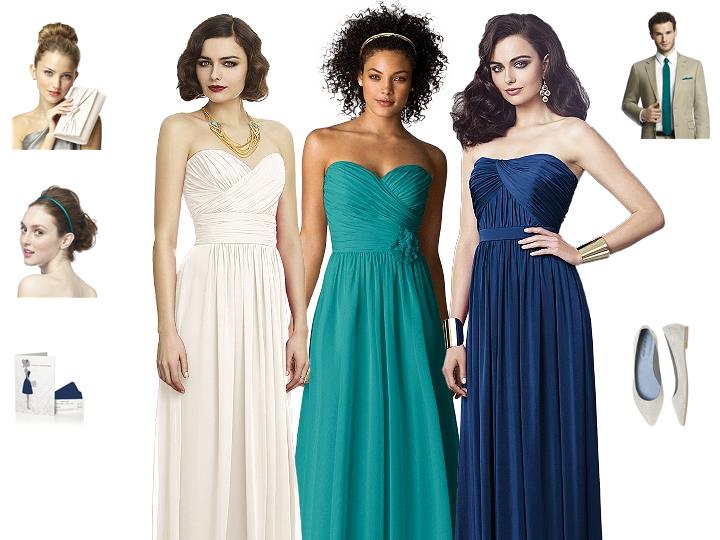 We loved this color trio because the Pantone ivory, jade and estate blue are perfect for an early fall or even an early spring wedding!  Whichever season you choose, these colors are a great choice.

You can incorporate golds and other shades of jades and blues into this and bring out the colors beautifully!  We think the men should definitely be in After Six Summer Suits for this color combination, especially when it comes to a spring wedding!

Looking for the perfect accessories for your girls?  Check out our Gem Metallic Brocade Gusset Clutch, perfect for the tiny necessities!