Five Things Your Bridegroom Might Get Wrong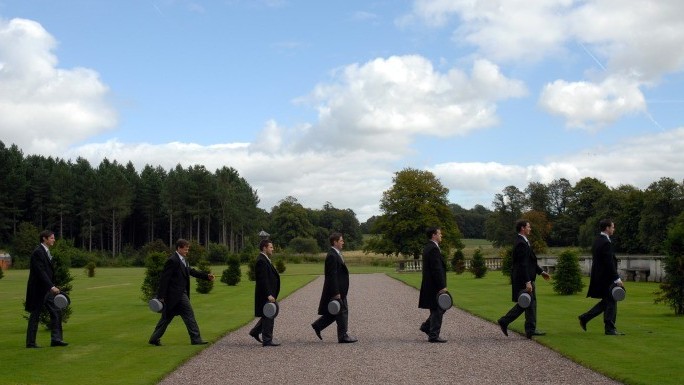 Now your fiancé might be perfect in every way (lucky you) - but in the lead up to your wedding day, there's a few mistakes even he might make!
So to help you avoid any issues in the wedding planning, here's a list of five things you need to be looking out for.
1. Not being interested and then wanting to be involved at the last minute when most of the work has been done. You know the scenario. It's suddenly dawned on your husband to be that there is a wedding to be organised - and he wants to help. The only thing is that it's a week before the wedding and the majority of the planning decisions have already been made - by you. To sidestep this issue, make sure you have some proper meetings together in the months before the wedding with a (short) list of what you want to discuss - and ask him to make some decisions too. Put a time limit on the meeting so it doesn't go on too long - and don't let things get too serious. A wedding is fun remember!
2. Letting you do all the work. To be fair, you may be the sort of bride who's been dreaming of and planning her wedding for years. However the bridegroom also needs to have his say on crucial items like the guest list, where you get married, when and probably most importantly, how much you are going to have in your budget.
3. Having his stag party the night before the wedding, In one word - don't. Leave at least a week (and that goes for the hen party too) to have time to get over over the celebrations (and get back from another country possibly).
4. Not giving any consideration to the wedding list and then wondering why you've put certain items on it - and why you left off others. Organising your gift list is something your other half needs to think about. He might hate the idea of choosing china, kitchenware and bed linen - so let him find some fun stuff. Maybe some electrical gadget for the home? He doesn't need to visit the shops either - John Lewis has an amazing gift list so why not start him off there.
5. Being a control freak. If your bridegroom wants to be involved, that's wonderful. But he really doesn't need to specify how many roses you have in your bouquet, what your wedding dress should look like or the style of the bridesmaids' gowns. Give him some jobs to focus on and let him know what you want to handle yourself.
Have you any tips to add to the above list? If so, please share them with us!
Photo credit: Main image via Lancashire Weddings.