The Do's And Don'ts of Wedding Invitations
Wedding Invitations. They say more about you than you probably realize.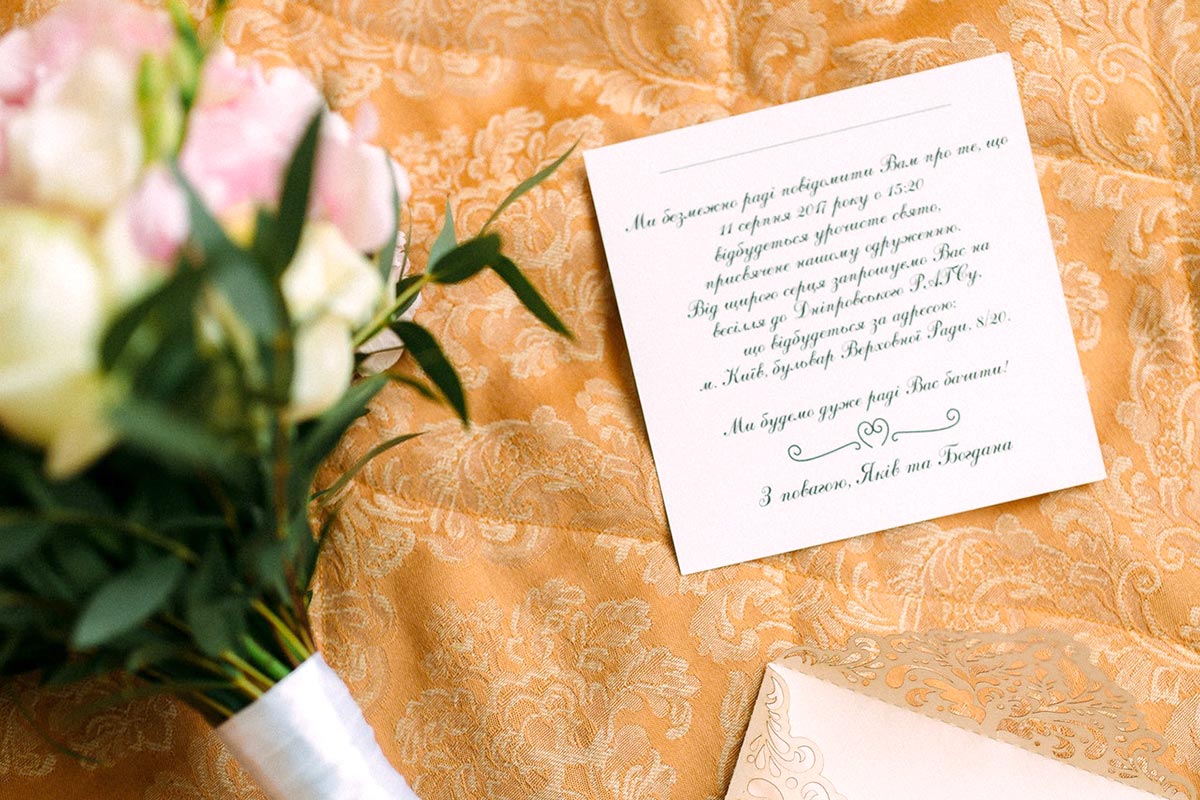 Opt for a classic, formal wedding invitation - on white card, with a gold edge and black script and you're announcing yourself as a traditionalist. You're a couple who probably aren't going to rock the boat on your wedding day. No whacky themes, no unexpected surprises. It'll probably be classic cars to the ceremony, a sit-down three course dinner, three tiered iced wedding cake, champagne with speeches ....
Make your own DIY wedding invitations and you're putting your own personal stamp on your big day. You're showing that you're creative, imaginative and that you're putting in a lot of your own time. Your guests probably won't be surprised to be greeted with homemade wedding favors, a carefully thought out and framed seating plan (that you've also DIY-d) and possibly wedding flowers that you've arranged yourself.

Candy striped wedding invitation concept by Thoughtful Day
Or are you going for something a little more quirky? Wedding invitations in brights or neon colors? Maybe an invitation that looks like an old vinyl record? Possibly you're unconventional and that's going to translate through to your wedding day. Your photographs are likely to be in reportage style. You may not wear a traditional white or ivory gown. Maybe you're going for something retro or vintage - and in an unexpected color like scarlet or blue. And your bridegroom isn't going to wear a morning coat - maybe a bespoke suit in a light tweet or textured fabric. With contrasting shoes and socks.
On the other hand - you could just be embracing the digital age and sending out your save the dates and invitations by e-invite. That's very organized and very time efficient but to be frank, I think you miss out just a little if you do this. By all means, send your save the dates as e-invites - but there's nothing like receiving a handwritten invitation in the post, in a crisp envelope complete with a stamp and address in ink. Somehow an e mail doesn't have quite the same charm. And in any case, you may want to keep your wedding invitations as part of your wedding album as a keepsake.
Don't forget
Whatever your style of wedding invitation, don't forget that the key point of them is to impart information to your guests. Seriously, I've received some beautiful invitations that tell me everything except the time of the wedding. Or where it actually is. So remember:
Include the date and time of the wedding
Where it is with full address
A map of the venue
Any details of transport/parking to and from the ceremony/venue
Dress code (actually I think this is crucial. It's excruciating for some male guest to arrive in morning coats to see that every other man is wearing lounge suits).
Who is doing the inviting
What's involved - are your guests invited to the ceremony and reception or just part of the wedding. Make this clear and have separate invitations printed if necessary.
Where to RSVP - you don't have to include a stamped card - you can give your e mail, mobile or correspondence address
What time the reception is going to finish (so people can order taxis, warn babysitters etc).
Detail of local accommodation (include budget options and luxury and try and get a special room rate for your guests by calling in advance).
Have you anything to add?