How to Choose Your Alternative Engagement Ring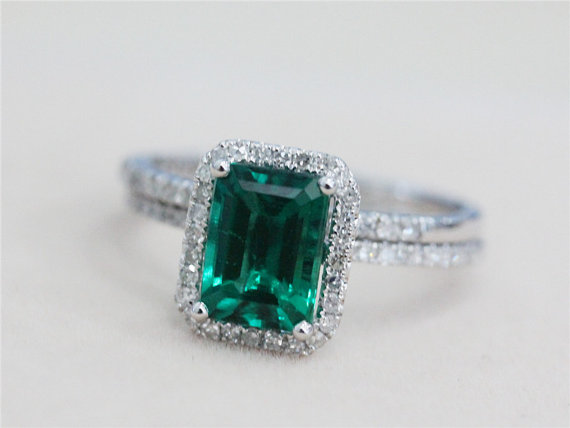 Is a wedding proposal in the near future? Well, before you say "Yes" there is one very important thing to consider, do you in fact want a diamond for your engagement ring
Diamonds these days aren't every girl's best friend. For a variety of reasons girls are picking other gemstones for their engagement ring. Well, we happened to come across this video which offers brides-to-be some other options when it comes to their engagement rings.



Here is what you should think about when it comes to your alternative engagement ring:

What type of gemstone do you want? Go engagement ring shopping with your future fiancé to help him along with the process, because if this is hard for you, trust us this isn't any easier for him. Educate both your boyfriend and yourself about the types of stones that are out there. You may stumble upon stones that fit your personality better than a diamond.

Finances: While all of us would love to be Reese Witherspoon's character in the movie, "Sweet Home Alabama" where she gets to just gets to pick a Tiffany's engagement ring immediately after saying "Yes," to Patrick Dempsey character, it may not be the case for everyone. If your future fiancé has financial restrictions, you will want be considerate of that and not pick the most expensive engagement ring. Other gemstones may be a good alternative to the diamond for this reason.

Do the research: Look at various cuts and styles of engagement rings you may want for your engagement ring. Provide this information to your boyfriend to make the process a little bit easier for him. Learn all that you can about the gemstone you are picking and make sure it is a gemstone that best fits your personality.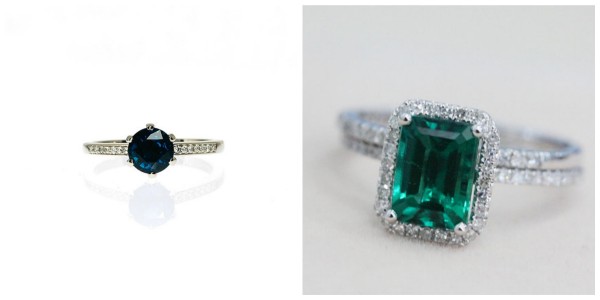 Engagement ring images by Etsy
Already engaged and looking for some jewelry to wear for your engagement photo shoot? Check out Dessy.com!