What You Need to Know About Weddings This Year!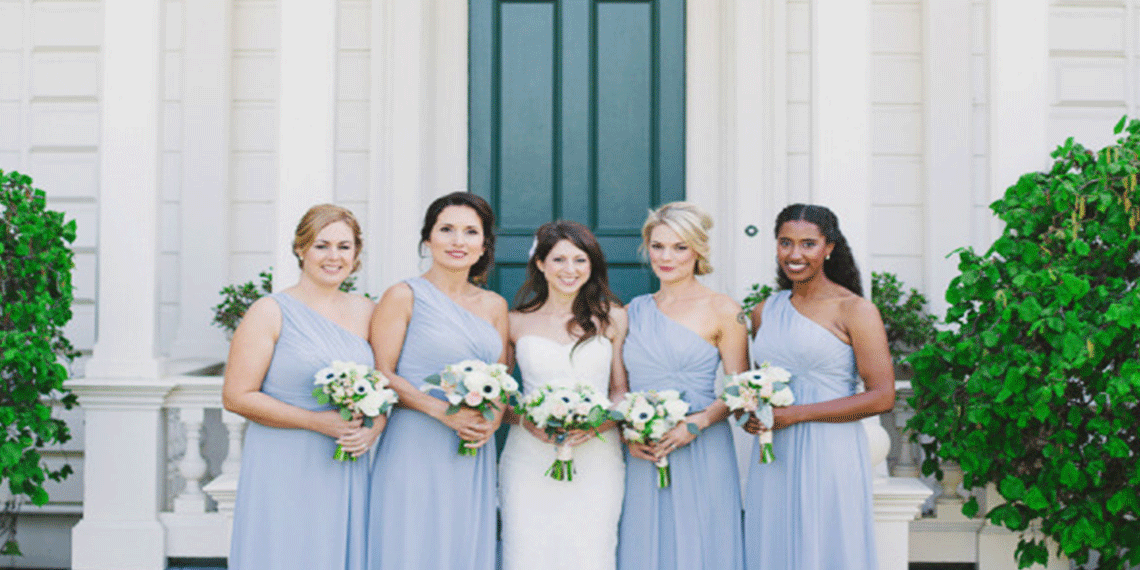 Starting the wedding planning process and wanted to know what some of the trends are this year? This infographic by EventUp offered some interesting insights about weddings today.
For example, today's brides have an average of 4.5 bridesmaids and only 38% still require their bridesmaids to wear the same color and style of the dress. Are you looking for your bridesmaid dresses yet? Check out Dessy.com for all our newest styles for spring and summer!
Engagement season may have just passed, but that doesn't mean brides aren't still posting engagement pictures on social media. According to this infographic, 59% of brides-to-be post a picture of their engagement ring on social media, but 11% of brides ask guests not to post photos of their wedding to social media.
Today the average age of today's brides is 29 and the average engagement length is 14 months. In 2014, the average wedding cost in the U.S. was $31,213; in comparison the average wedding cost for Manhattan couples was $76,328.
Check out the rest of this infographic to see what other interesting facts there are about weddings!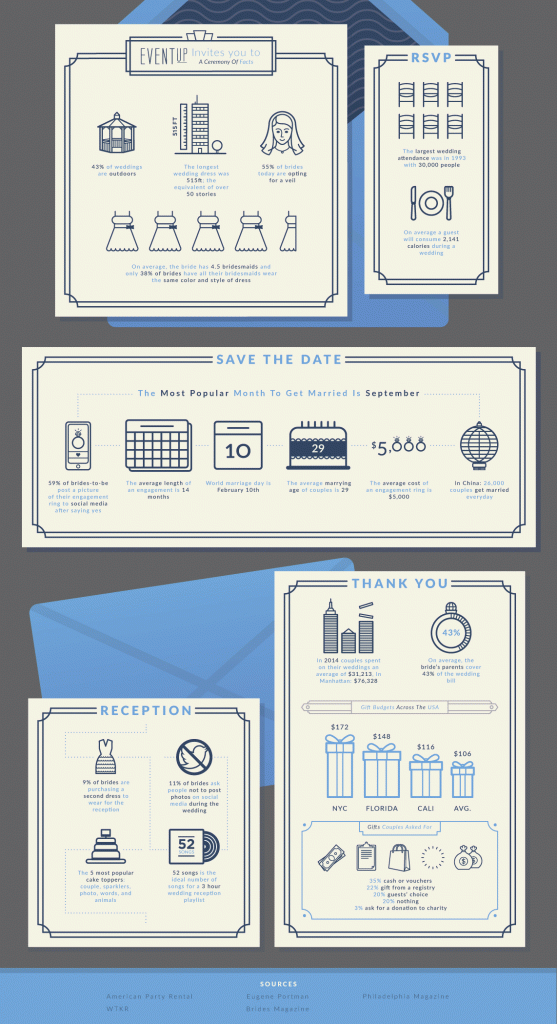 Featured image featured on StyleMePretty.com