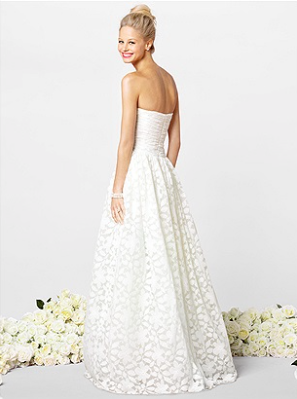 Once you've found the perfect Wedding Dress, your next step will be to look for your shoes.
Probably the most important aspect to consider is comfort; the last thing you want to be worrying about your wedding day is aching feet!
I read the other day that if you use surgical tape to strap your third and fourth toes together, that will alleviate the pressure off the ball of your foot. Not a great look though if you want to wear peep toe summer wedding shoes!
If you're looking for height, pumps will add a sense of glamour to your outfit.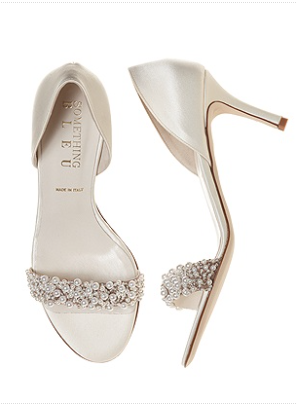 If you've been working hard on those pedicures, how about showing off your toes in these oh-so-bridal ivory satin peep toe heels (left)? Accented with such pretty glass pearls, they would make any bride feel like the belle of the ball. Handmade in Italy, the heels are an elegant 6.35 cm - tall enough to show a lovely turn of ankle whilst allowing you to spend all day on your feet if you need to!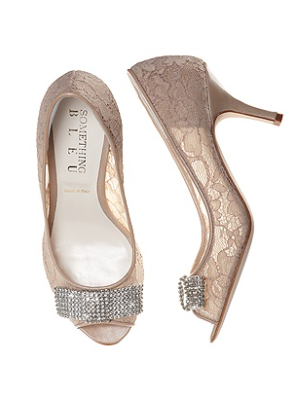 And these nude lace peep toe kitten heels with their diamante bow are the perfect addition to an already dazzling bride's summer outfit!

These are just a few of the beautiful summer wedding shoes available at Dessy. Take a look and see what you think.