Arabian Nights Wedding Theme for truly colourful wedding photos
Can you imagine the party atmosphere if you went all out on an Arabian Nights Wedding theme?
And the riotously colourful photographs you'd have at the end of the day?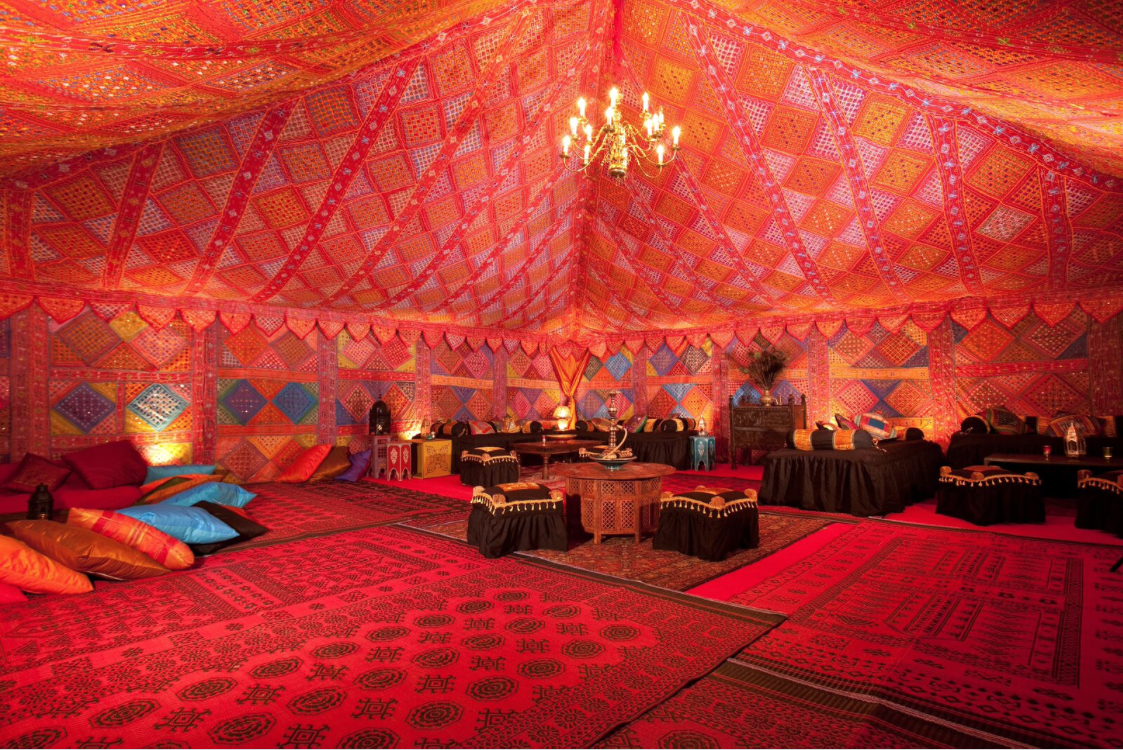 You just know that you'd be in for the BEST party ever if you hired one of these sumptuous marquees from the Arabian Tent Company; the colours alone just make the soul soar with happiness, and that's before you tie the knot! I'd go for a very pale ivory, full skirted wedding dress for me, but the bridesmaids? They would be in a range of vibrant colours, probably not all the same style, but one they could dance the night away in. I love the fact that the colours above are predominantly reds, oranges and pinks with splashes of turquoise and purple - I think that would work for the bridesmaids dresses too!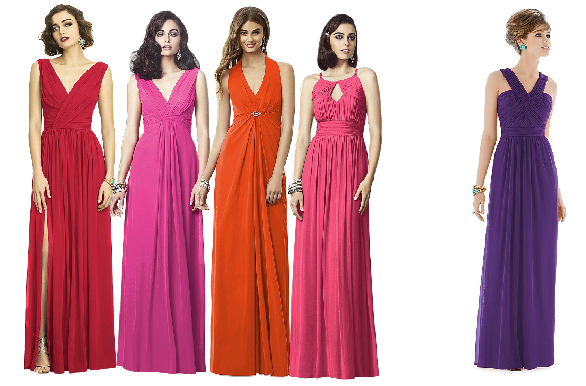 From left: Dessy Collection 2894 in flame; Dessy Collection 2907 in fuchsia, After Six 6692 in Tangerine, Dessy Collection 2906 in Honeysuckle, Alfred Sung D678 in Majestic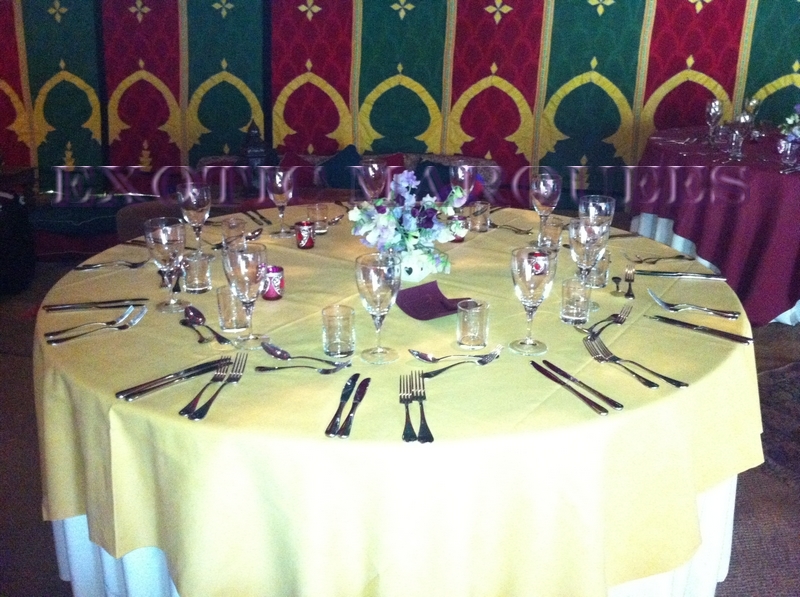 If you are planning a sit-down meal, Exotic Marquees use traditional Moroccan tent linings in red (to symbolise bravery, strength and valour) and green (for hope, joy and love) to provide the perfect backdrop. Glass lanterns, hand-woven rugs, soft cushions, bejewelled leather pouffes - it is so easy to create a lavish and beautiful look.
You could even have these great little Aladdin Lamp place-card holders from Wedding Momento which would add fabulously to the whole atmosphere.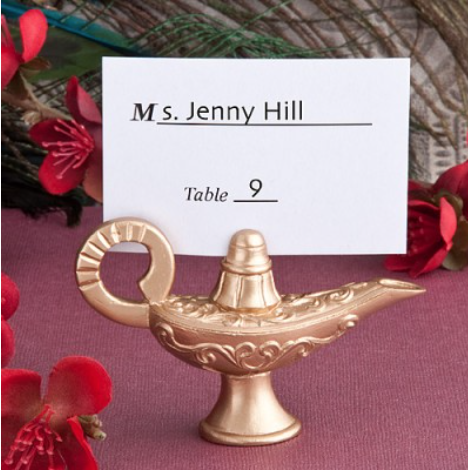 And what better way to end the party than the bride and groom slipping away on the back of a camel into the night...?