The Rise of the Big Fake Wedding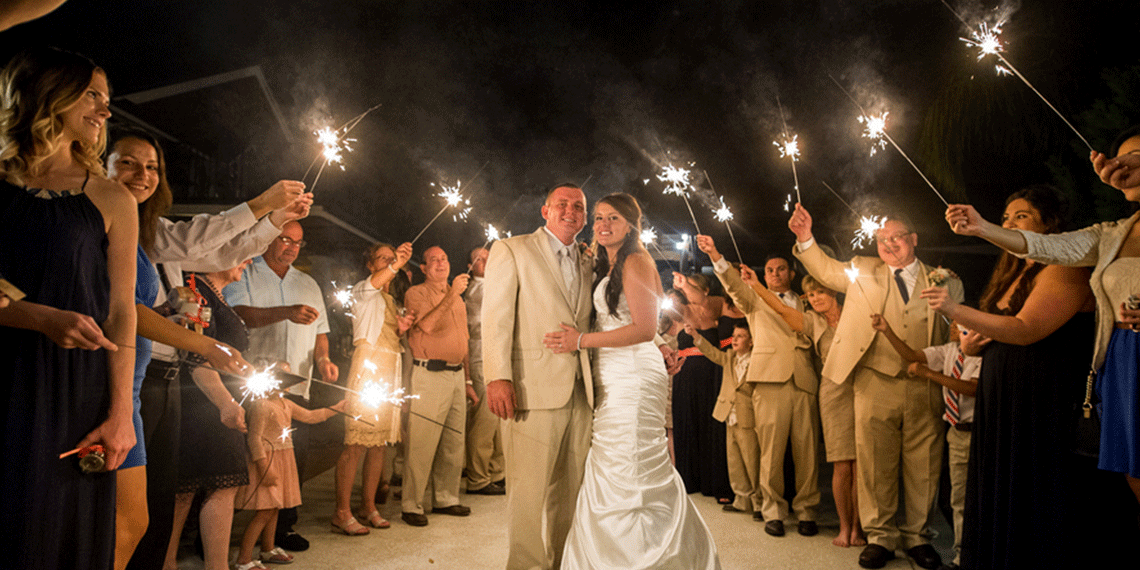 Planning a wedding can be stressful and most couples won't know until the day of their wedding how it will turn out, because let's be honest, anything can happen. However, photographer Callie Murray who is also the founder and CEO of Big Fake Wedding is offering brides and grooms a chance to see what their wedding could possibly look like.
Couples are asked to purchase a $25 ticket and attend a "wedding" of couples who are actually renewing their vows, but it looks like a real wedding with all the trimmings.
According to the Big Fake Wedding website, the event is complete with light bites and drink, an emotional vow-renewal ceremony and dance party reception. This was first launched in 2008 and has served as inspiration for couples and an experiential opportunity for wedding vendors to showcase their products and services to shopping brides and grooms just as they would at a real wedding.
The event is uniquely curated and most far-reaching bridal show alternative in the nation, attracting 6,000 attendees and 1,000 vendors across 31 events in 25 cities, according to the website.
According to the DailyMail.com, Big Fake Wedding is a resource in finding trusted wedding vendors and a reminder to plan for what comes after a wedding: a marriage. Couples get to see everything to the flowers and bridesmaid dresses and all the other details related to planning a wedding.
Big Fake Wedding, according to DailyMail.com, inspire brides and grooms to do something different, support small businesses and encourage a solid and committed marriage. It also gives couples a chance to see the many directions they could take while planning their wedding day.
Looking for more inspiration? Visit The Dessy Group Pinterest page!