6 Tips for Your November Wedding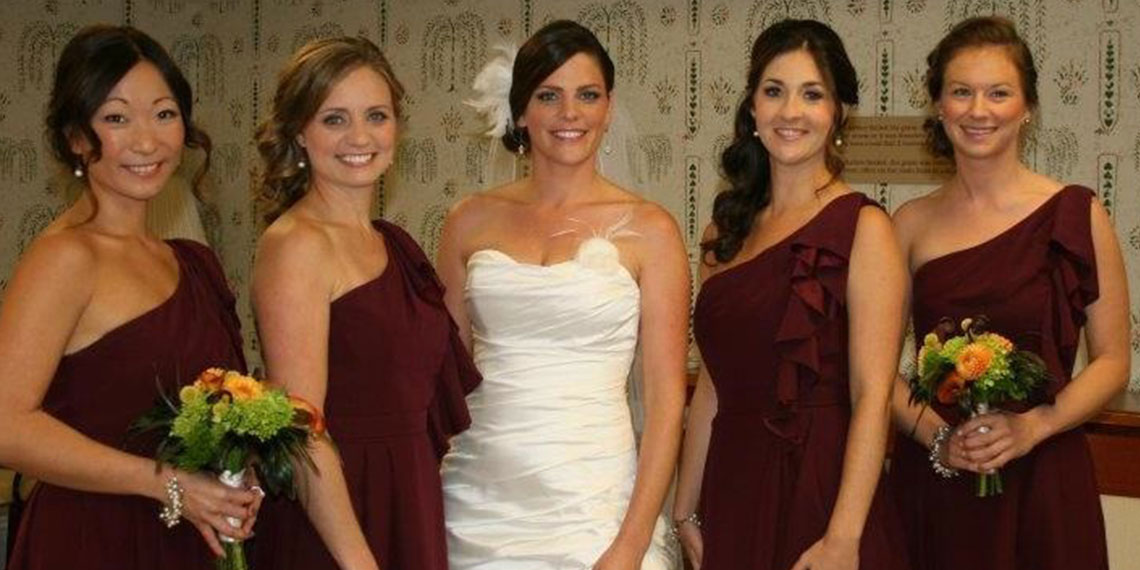 November weddings are a beautiful time to get married. Fall is still in the air, but winter is just around the corner. How magical it is! Depending on what time of the month you're getting married, there will be some things you'll need to know.
It Will Be Cold: This may be a no brainer for those of you living in areas where there are four seasons, but if you're planning to get married in November, don't plan for an outdoor wedding. While there could be a chance (a very slight chance) that you could get a mild day, it isn't likely. A great favor to the women at your wedding, is a Pashmina Shawl, this even makes a good gift for your bridesmaids especially for those outdoor shots.

It Could Snow: Do you have a backup plan should the weather become a bit iffy? If you don't, now is a good time to start thinking about a plan B, so you don't run into any issues on the day of the wedding. Talk to your venue, see what they can do make sure your wedding goes on without a hitch. Expect however, that if it does snow, guests may not make the travel to your wedding. Check with the caterers or your venue to see what they can do about that too.
Provide the Transportation: Provide transportation as a thank you for out of town guests, especially in the chance there is inclement weather. The last thing guests want is to travel somewhere unfamiliar in bad weather.
Getting Married Thanksgiving Weekend?: It's a great time since people are home for the holiday and spending time with family. However, expect guests could be away for the holiday as well.
The Wonderful Colors: Whether you want to infuse fall colors or winter colors, you can do either, depending on what time of the month you're getting married. After Thanksgiving, rich deep reds are perfect, or dark browns or grey work well. Let go of what month it is and do whatever color or colors you want for your wedding. Check out the latest bridesmaid dresses at Dessy.com.

Ways to Keep Your Guests Warm: Have a S'mores table where everyone can toast marshmallows around a small fire. During the cocktail hour, treat guests to spiked hot chocolate. Entrees that are warm comfort foods are great around this time of year.

Looking for last minute gifts for your bridesmaids or favors for your guests? Check out all of our accessories at Dessy.com!