A little quirky, there's no doubt about it, but a Hallowe'en Wedding theme could be quite a laugh, and with Halloween lurking just around the corner I thought I'd suggest a few outfits befitting a 31st October Wedding. So this post is for anyone considering an orange Halloween Wedding. And as you'll notice from the cake below, the underlying message is just straight out of the Church Service!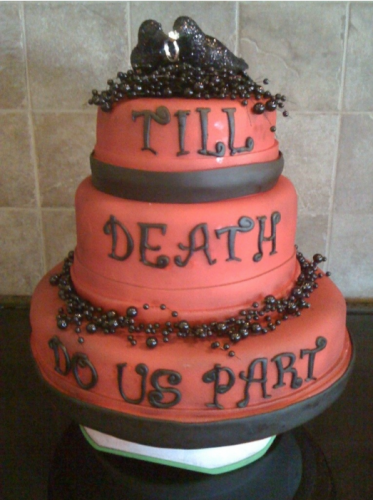 Easy to choose wedding outfits to go with this. You could go hell for leather (as it were) with the fabulous creation from WeddingDressFantasy.com as featured at the very top of this blog or something slightly less dramatic but still slightly vampish for the bride like this fabulous Dessy Collection DC 2876 in Spice. The groom would look equally formal in a black morning suit with waistcoat and cravat to match the bride's dress.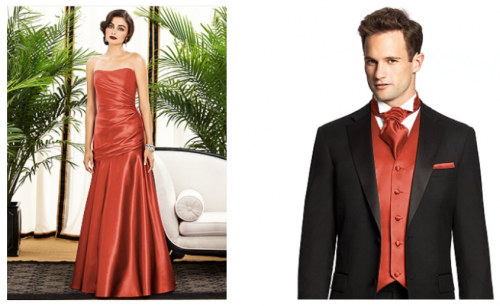 The bridesmaids would be clothed in short dresses to act as a contrast to the bride and I have picked out the 57 Grand Style 5714 which features an underdress in the same Spice but with a black lace overlay, creating quite a funky effect.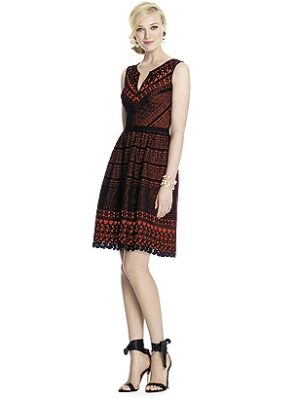 And the flowers? Well, I have to admit to being rather taken with this fun bouquet of orange and purple flowers in an upturned witch's hat - a little Harry Potter perhaps, but no one would ever forget your wedding bouquet, would they?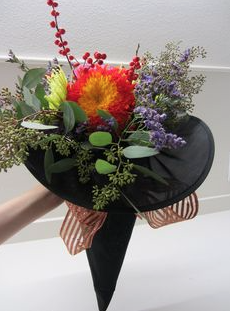 With thanks to Emma'sTrend.com for the flower image, CakeIdeasPics.com for the cake photo and Couture de Bride for their Wedding Dress Fantasy gown.