An Alfred Sung Turquoise Dream Wedding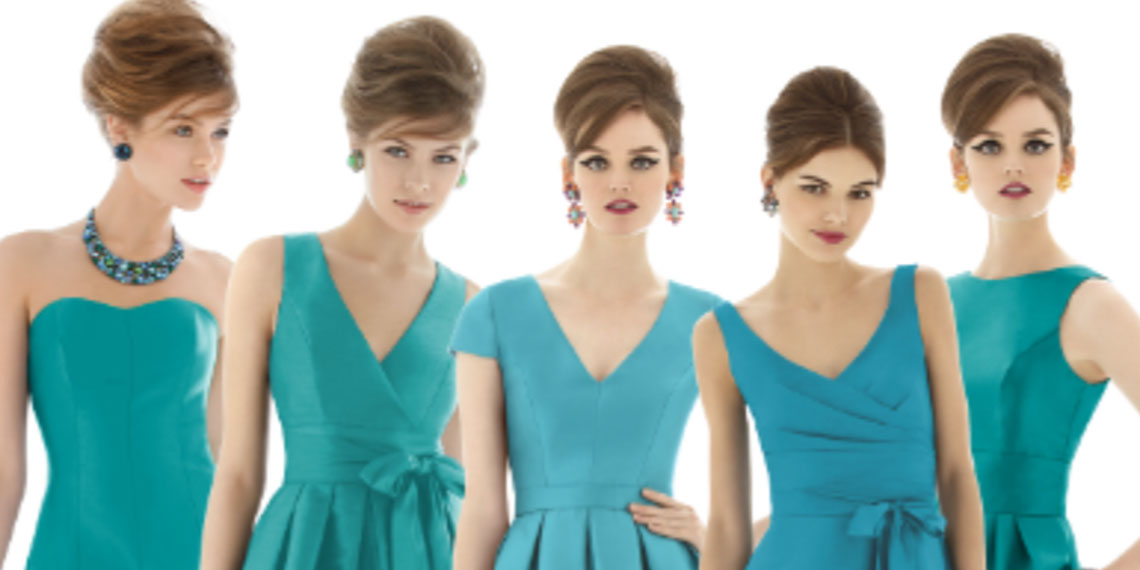 We love the various shades of turquoise for just about any season. It works well in the fall, in the winter with some creamy whites infused and in the spring with vibrant colored flowers and other pastels.;You really can't go wrong with the color.
While we obviously love all of our dresses, we thought some of our Alfred Sung Bridesmaid dresses were perfect to show with this color. We picked a handful of dresses that bring this color out fully.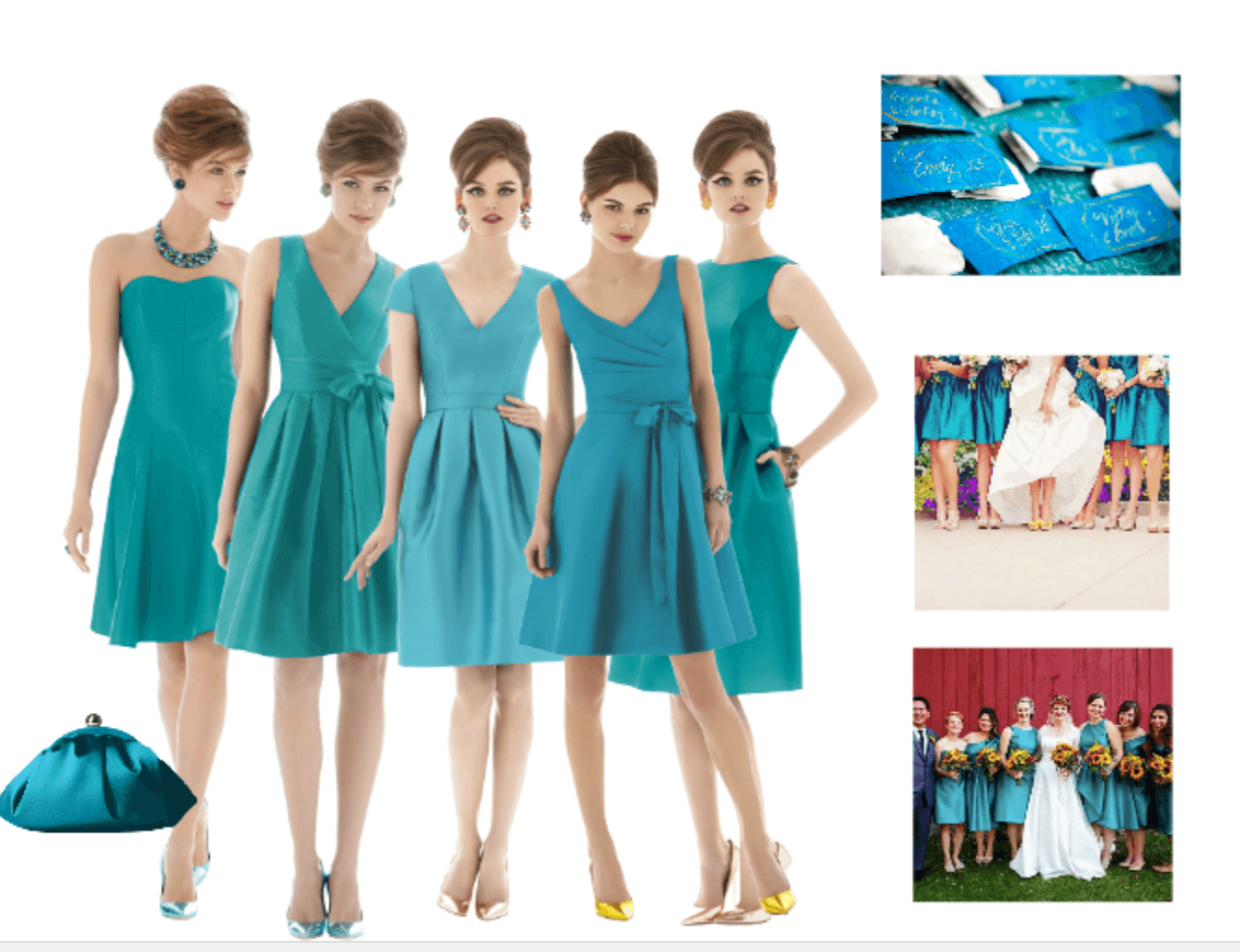 Above from left to right are styles: D674 in mediterranean, D666 in azure, D656 in mediterranean, D622 in fusion and D660 in mediterranean.
Complete the look with any of our accessories, particularly the Gathered Matte Satin Clutch in oasis.