5 Beauty Looks To Match Your Personal Bridal Style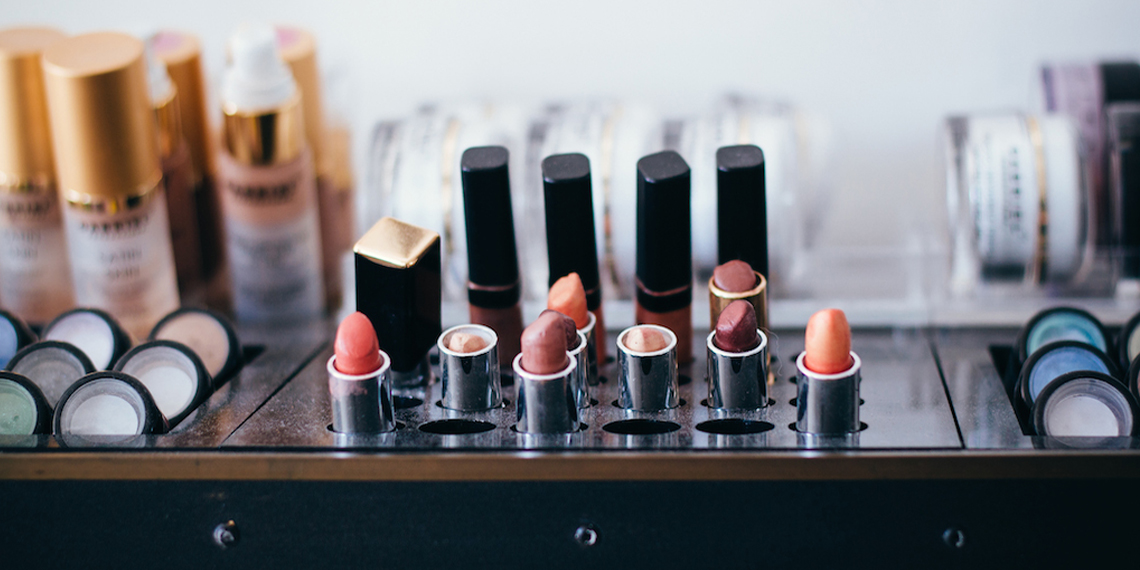 Over the years, every woman will manage to establish her own sense of style. She'll realize that she looks good in blue, but not red, that she likes her hair best in soft tousled waves, or that her favorite shade of lipstick is a golden cocoa hue. This repertoire of details is important, because together it establishes a personal aesthetic that allows her feel confident and radiant in her own skin. On her wedding day, a bride should feel nothing short of confident and radiant. All eyes turn to her and she becomes the sparkling gem of the party. One of the most important factors in making her feel like the most beautiful woman in the world is to allow her personal style to shine through in her wedding day ensemble.
For decades now, the bride consumes herself with the importance of the dress. While yes, the dress certainly is the statement of the look, the combination of the dress with an impeccable hair and makeup style is what allows the bride to feel her absolute best. A bridal beauty look needs to be cohesive with the dress and reflect not only the cut of the gown but also match the setting, season, and overall styling of the entire of the ceremony. We've matched up these gorgeous beauty looks with bridal styles that are always in style to inspire your hair and makeup plans for the special day: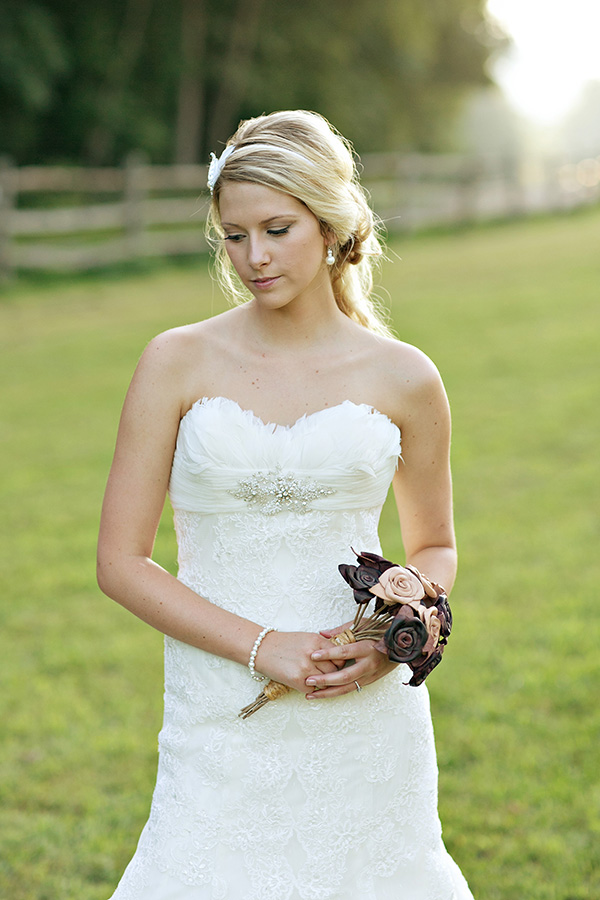 Feminine Elegance
If you've envisioned a traditional wedding for you and your beloved against a picturesque backdrop, then you'll want a look that reads timeless and graceful. The details should be kept soft and refined. Try a fresh face, bold lash and dusty rose lip. Let your skin be a statement on its own by taking all the necessary steps in your skincare routine to allow it to really glow. For a romantic hairstyle try a relaxed low ponytail or chignon. You'll want your locks to look as if they were perfectly swept from your face for an effortless appeal.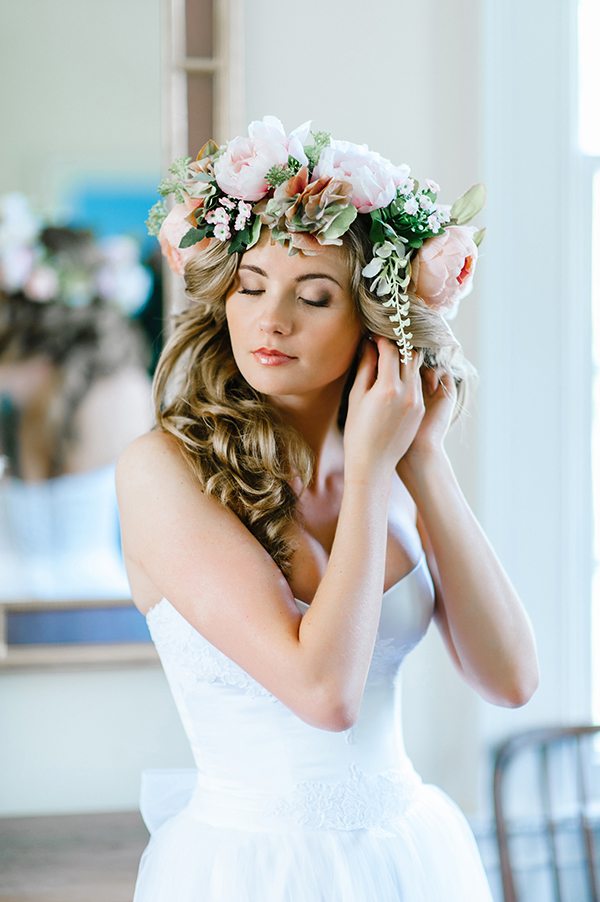 Modern Bohemian
A growing trend within recent years has definitely become the bohemian bride. A whimsical dress and rustic ceremony are almost synonymous with a natural, down-to-earth beauty approach. Skip the veil and opt for a fresh floral crown placed atop loose cascading curls. A matching makeup routine will include a dewy sun-kissed complexion, golden tones on the eyes, and a shimmery lip to create an ethereal flair.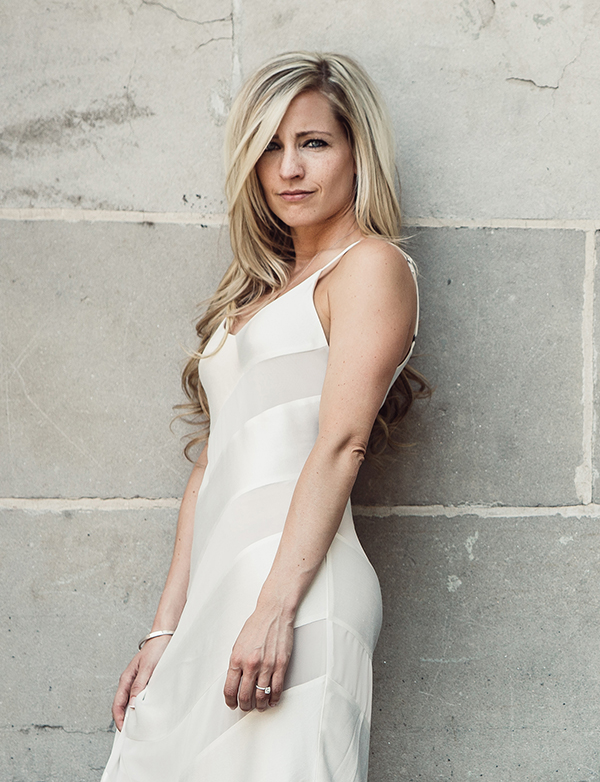 Minimalistic
If you find frills and lavish glamour aren't your style, then stick with a wedding look that's sleek, modern, and streamline. Sometimes less is more when your whole ensemble works together to make a minimal statement. Try a makeup look that highlights your eyes with a liner and lets the rest of your face remain very natural. A classic blowout will leave your hair feeling refreshed and perfectly aligned with the understated qualities in your dress.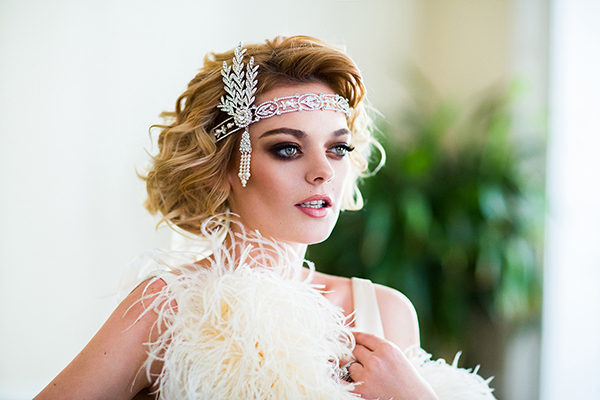 Vintage Glamour
For the bride with a clear nostalgic vision and love of glamour, you'll want a look that's definitely bold. This look reminisces on the opulent flapper style of the 1920s. To get the look, style your hair into finger waves or a curly faux bob. Placing a hair accessory in your curls always works well to add an extra touch of glitz. Apply smoky shades to your lids for an intense eye, and contour the cheeks to create perceived definition. A red rouge lip can add even more of a daring statement in a vintage style look.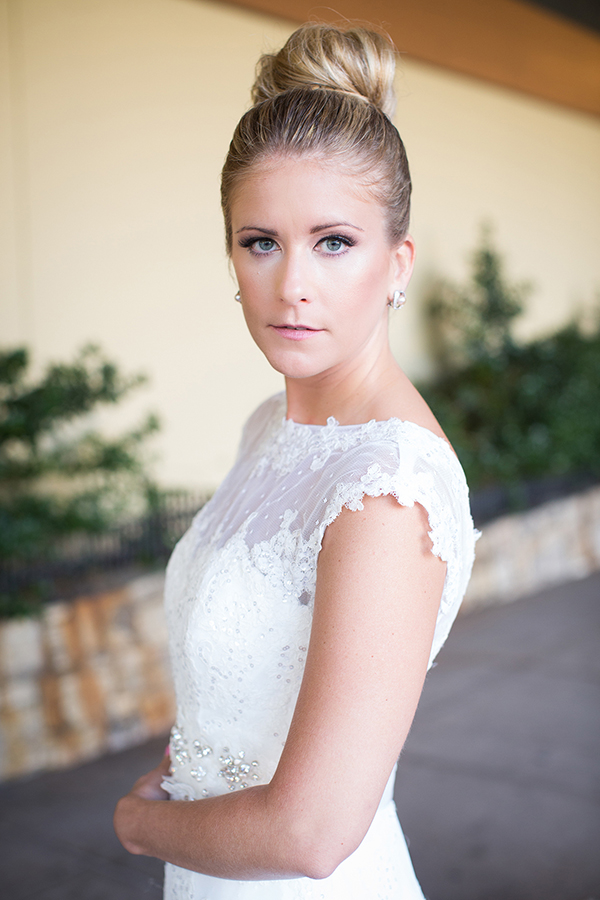 Preppy Chic
A preppy style is first and foremost an equal mixture of sophisticated and playful. If you think in bright colors, classic lines and versatile fashion, a beautiful way for this modern prep style to come through in your wedding is to include hints of 1960s mod. The first thing to know about your make-up is: don't overdo it. A nice lip gloss is good, with some mascara and a thin winged eyeliner. A pink blush will also brighten up your face and highlight your smile. Keep your hair high and slicked back in a top bun to show off the beautiful neckline, bows, pearls, or other details in your dress.
Photos by Photography by Amanda, Pasha Belman Photography, RMDigital Photography, Emma Cleary Photography, and Jeramie Lu Photography