A Tiffany Blue Wedding Theme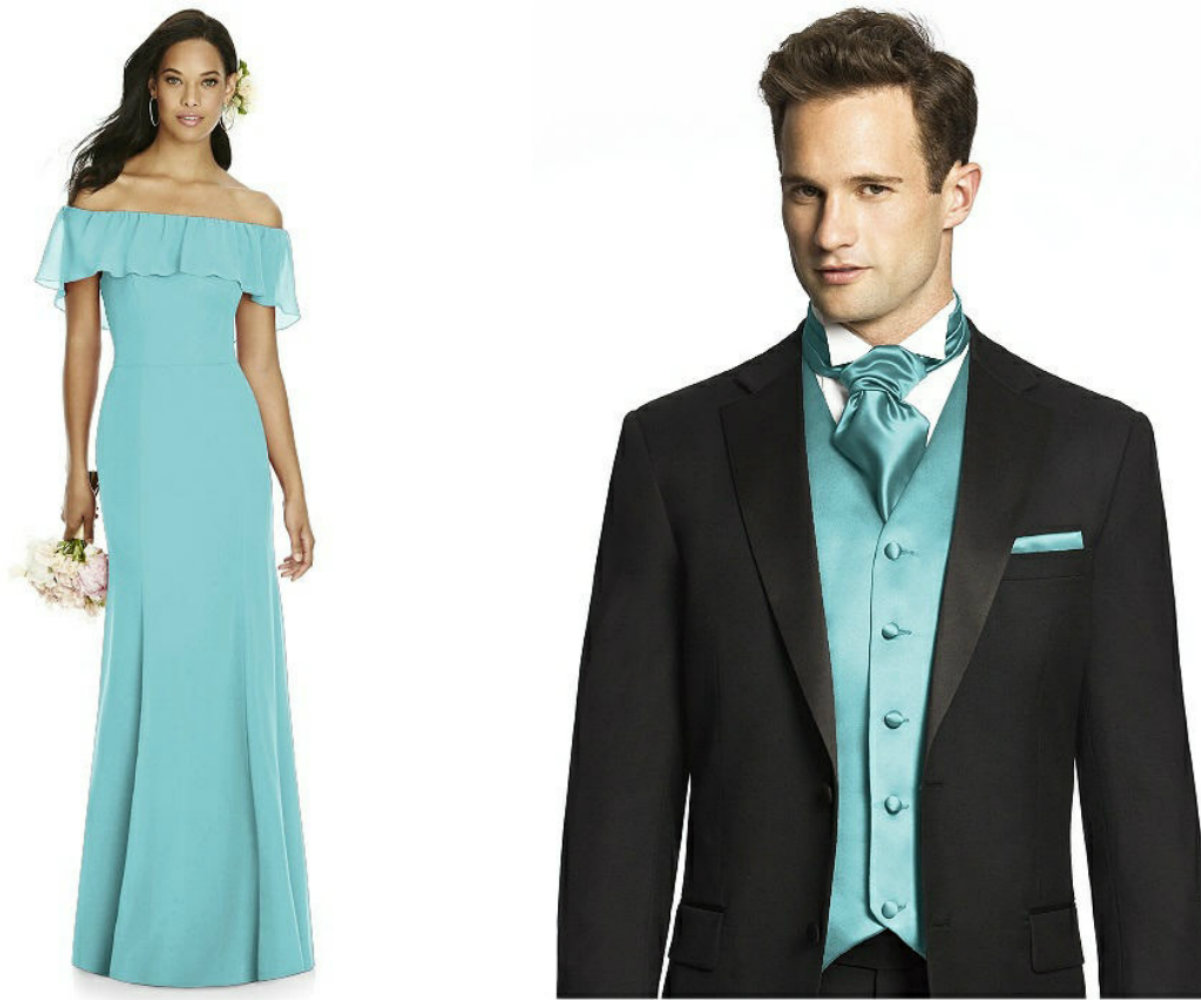 If you're not a pink kind of a bride but you want a classic, delicate shade then you might like to investigate the possibilities of a Tiffany blue wedding theme.
It's an iconic colour and the beauty is that you'll find plenty of options in this shade - whether it's Tiffany blue bridesmaid dresses, shoes, accessories or even a Tiffany blue wedding cake!
Let's talk bridesmaid frocks first
Dessy's nearest shade to Tiffany blue is 'Spa', which you can see here (and here's a link to the dress).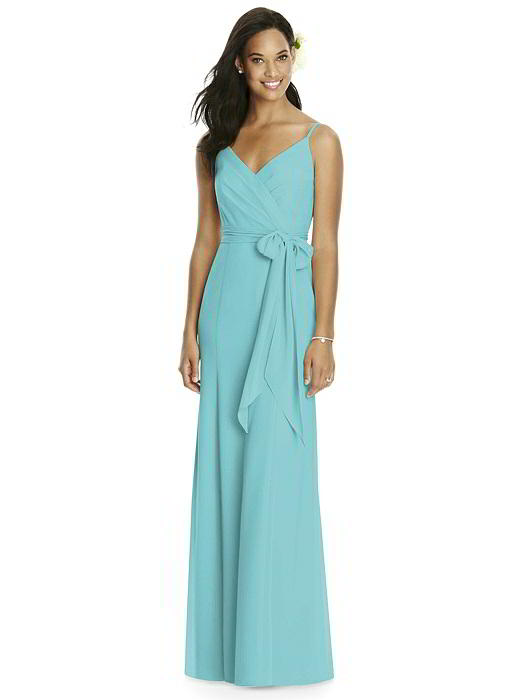 Now, of course, the same dress probably won't suit each one of your maids. They'll be different heights and have different figures. So this might be a real opportunity mix up the bridesmaid dress styles, but have the same shade. Here's another gown in Tiffany blue (Dessy's Spa shade) that's different again.
Not forgetting the flower girls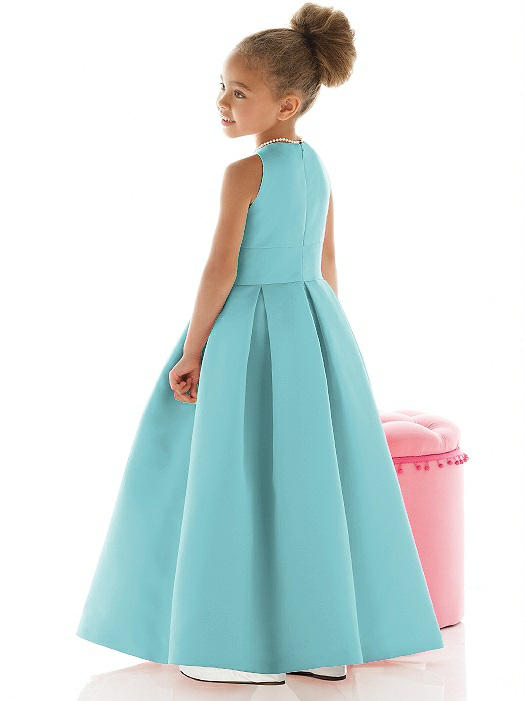 You'll find this flowergirl design here.
What about you, the bride?
There's no rule that says you have to have white or ivory shoes peeping out from underneath your wedding gown and in fact, coloured or silver or bronze heels can give you a new look (not to mention the fact that those shades are colours that you're likely to wear again after your wedding day).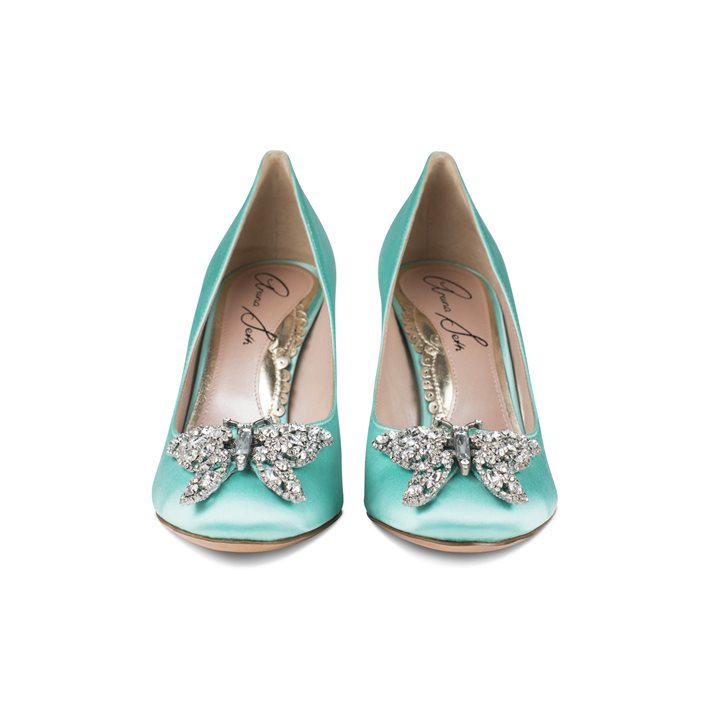 That little bit of white ribbon
Of course, to get your look to perfect, you should add a white ribbon to your splash of blue. That's easily done on wedding invitations, flower girl frocks (think of the sash), and of course around your wedding cake. We had a browse through Instagram and found some inspiration.