Wedding guest book ideas all DIY brides need to know about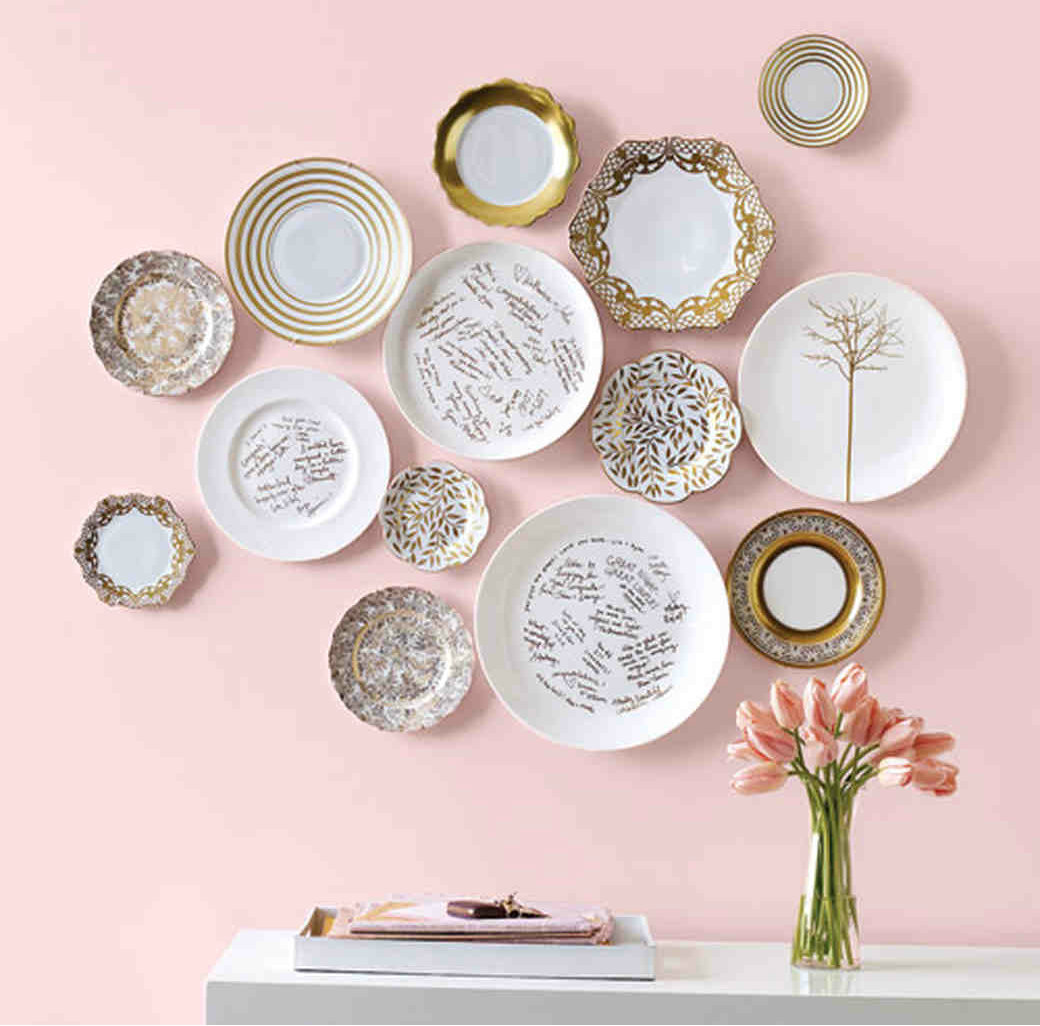 I love the idea of wedding guest books - after all you want a record of your big day, remembering who came along and shared all the fun and excitement.
Don't hide your guest book away
I just don't like the idea of a formal book that gets shut after the wedding and then spends its life sitting on a shelf in your house - being pulled off to be looked at when you happen to remember.
There are so many other ways of remembering your guests. There's a wedding guest tree, which you can frame afterwards and hang on the wall. (Here's a free template for making one.) You can theme the fingerprint colors to your season - blues and yellows for spring and summer, rich reds and golds for fall - you get the idea.
A wedding guest book plate
If you're into junk shop finds and have a creative streak, then you'll love this quirky idea for wedding guest books that I found via Martha Stewart Weddings.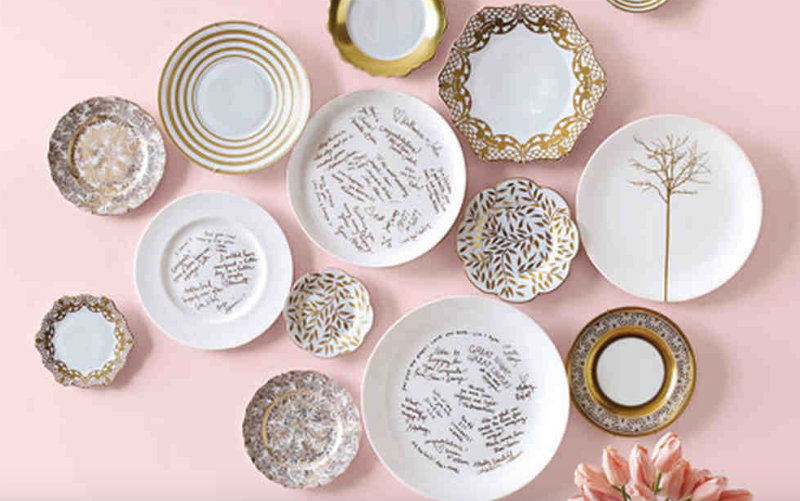 Just rummage through jumble sales and junk shops looking for white plates with a colored patterned rim. They don't have to match but you need to have some sort of a theme going on - florals, geometrics, golds, silvers or a color.

At the entrance to your reception, leave the blank plates out with a note encouraging the guests to sign them and write their good wishes and messages. Use a permanent marker pen in black, silver or gold that is water resistant (although these plates are ultimately designed to be hung on your walls, not used for serving food!)

Then you'll have a visible reminder of your big day to look at.

Did you have a wedding guest book? Was it a traditional book or did you do something a little different?


Credits: Main image via Martha Stewart.