Wedding updos that will make you say YES!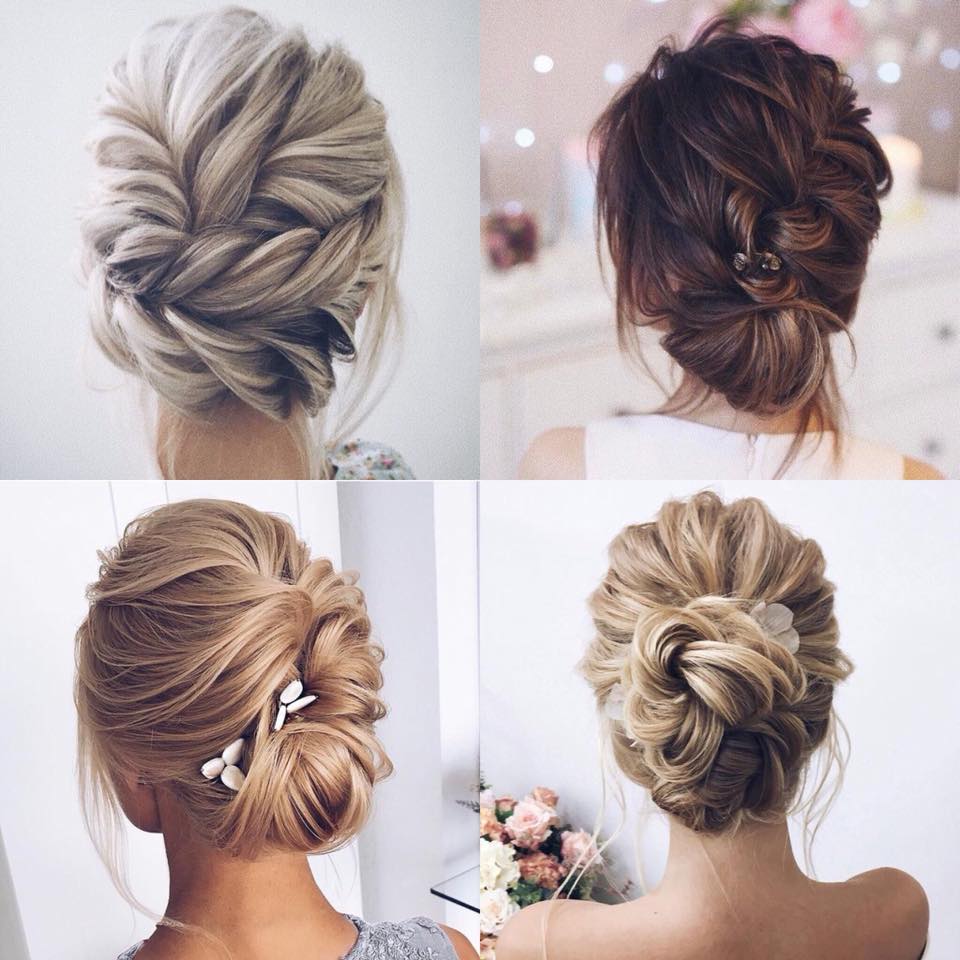 Updos can get a bit of a bad rap... They don't have to be a 90's mop of tendrils perched atop your head like a bird's nest. No, not at all. Wedding hair updos are going through a bit of a revolution and it's in large part due to Hollywood heavy hitters who have modernised this hair style. Just look at the recent line up of Oscars hopefuls and you'll see what we mean.
We've picked out some of the most chic and stylish updos so that you can browse through them for both yourself - and maybe your bridesmaids
Updos are fairly weather proof
In spring and summer the weather can be unpredictable. If it's humid or there is rain about, your beautifully shiny locks could suffer from the dreaded 'frizz' effect. Wedding updos are a simple way to ensure to avoid this and ensure you look your best during the ceremony and long after, whatever is going on with the weather.
Some stars who have recently popped up on the red carpet with perfected looks include Jessica Alba, Beyonce and Alexa Chung among others. Whether it is a loose chignon or an over-sized French twist, these looks are sure fire winners.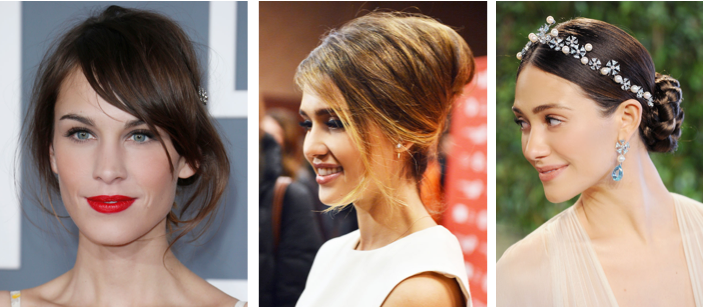 So, if you find yourself looking for inspiration - whether it be a braid or a bun - look no further that a recent red carpet! And here's a little bit of a tip - go ahead and take a (little) risk. After all, how awesome does Jessica Biel look with her Rapunzel-style braid? Braids are right there right now.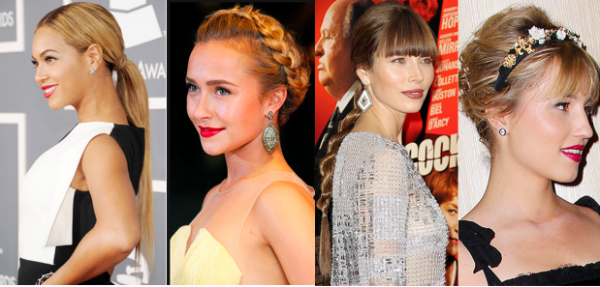 Left to Right: Beyonce, Hayden Panettiere, Jessica Biel and Diana Agron
Go talk to your hairstylist and see what they recommend. If your hair isn't so long, there are still ways you can get an updo, with the use of hair extensions.
Take a photograph of your wedding dress with you so your stylist can see the neckline. If there's a lot of detail, they may suggest something very simple as an updo. If your dress is plain, then your updo could feature braids and accessories.
You'll also need to consider your earrings if you're planning on an updo - they can be either chandelier style or simple studs. Experiment to see what will look best.