Two Tone Bridesmaid Dresses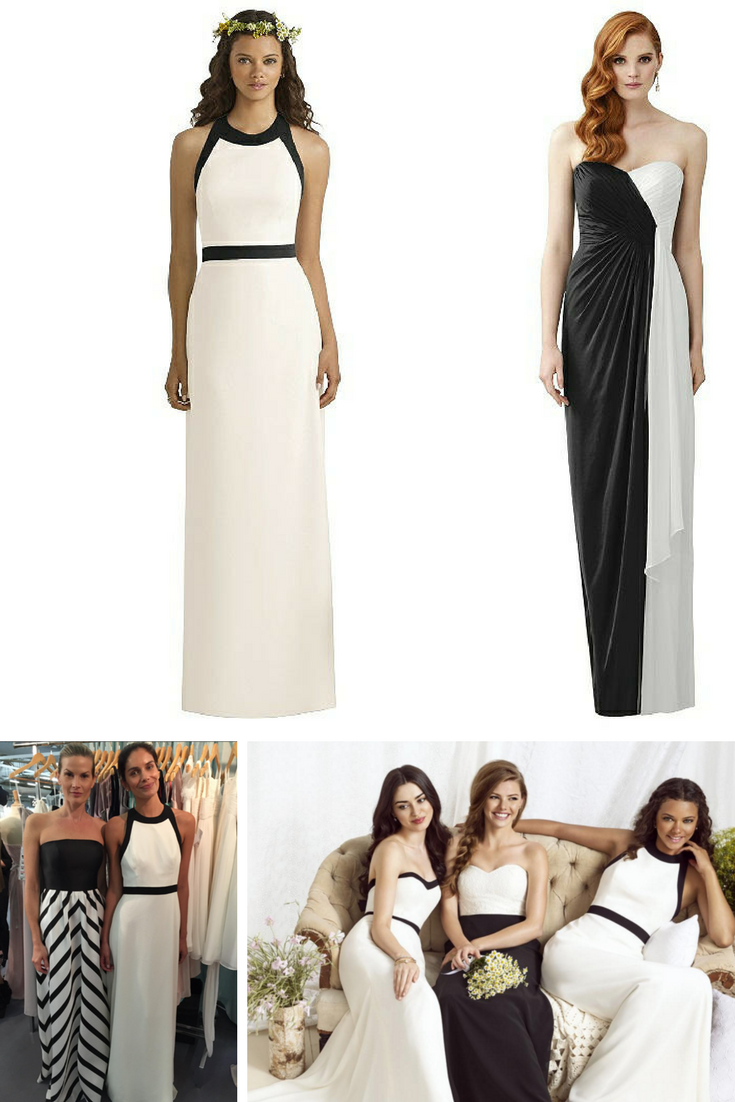 As part of your wedding planning, I think you really should take time out to watch that classic old movie 'My Fair Lady' with Audrey Hepburn. It's beautifully photographed (by Cecil Beaton), romantic and funny and the most beautiful scene shows the ever-elegant Miss Hepburn dressed in black and white at Ascot.
Her outfit is the most perfect blend of sophistication and beauty and when it was last sold, in 2011, it set the new owner back $3.7 million dollars - thank goodness they threw in the hat too!
Black and white dresses are so chic
If you like the idea of dressing your bridesmaids in black and white you'll discover some fabulous two tone bridesmaid dresses at Dessy. Here are a few ideas ...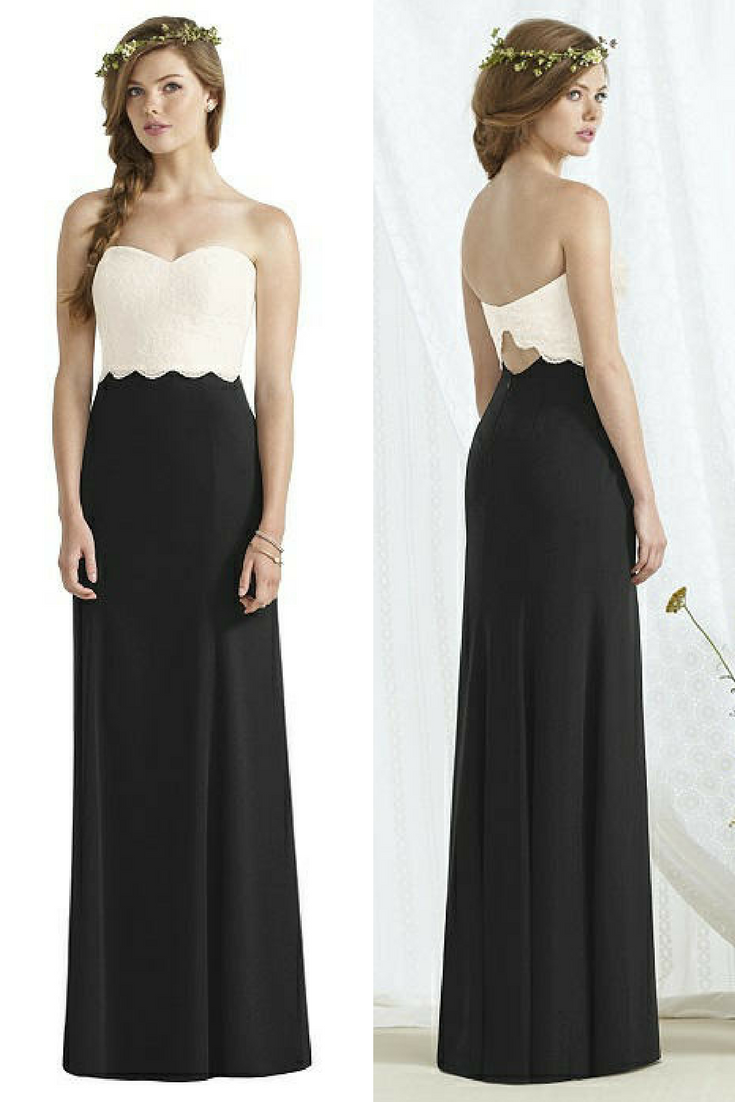 This first one is Social Bridesmaid 8162 , a full-length, strapless dress (although spaghetti straps are optional) with a pretty marquis lace bodice and a sweetheart neckline. The scallop-edge detail at the empire waist sets off the trumpet skirt wonderfully creating a stylish hourglass shape that is SO elegant. But the dress doesn't stop there! There is a fabulous cutout detail at the back too.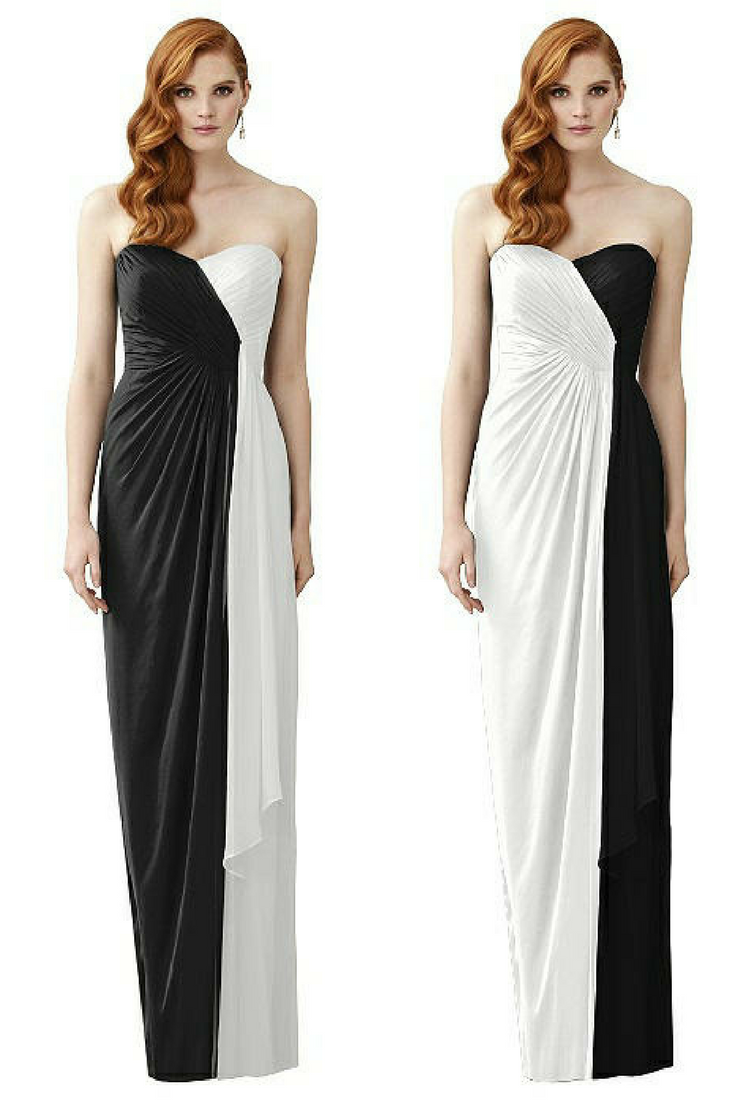 Dessy Collection 2956 shown above is a striking two tone gown which you could have predominantly in black (left) or white (right). Or perhaps you'd have your bridesmaids in a combo of them both! The full-length, strapless lux chiffon dress has a sweetheart neckline and draped bodice and skirt, providing a very relaxed, easy style to wear.
For a similarly bold but totally different look, check out the sateen twill Alfred Sung D724P with its slightly shirred black and white chevron skirt (below left). Again, this full length strapless dress has optional spaghetti straps included.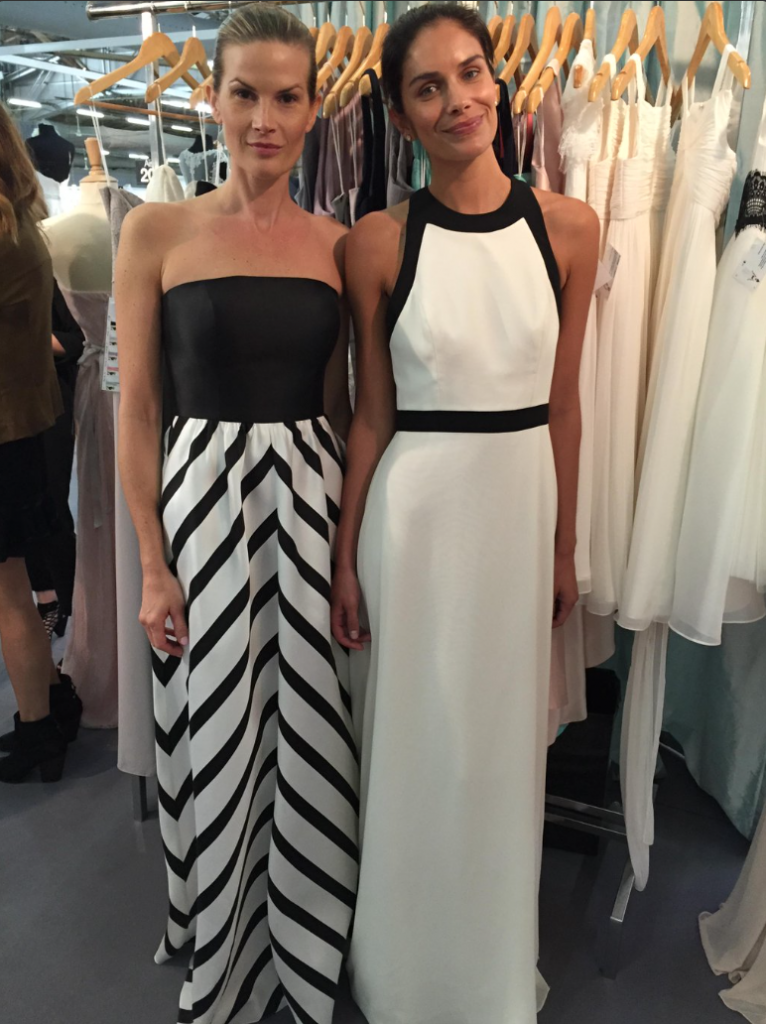 I think that possibly my favourite of all has got to be the dress on the right above, Dessy Collection 8163. This full-length, nu-georgette dress has a graceful halter neckline with a framed trim at the bodice and inset waistband. And the back view? Just check this out!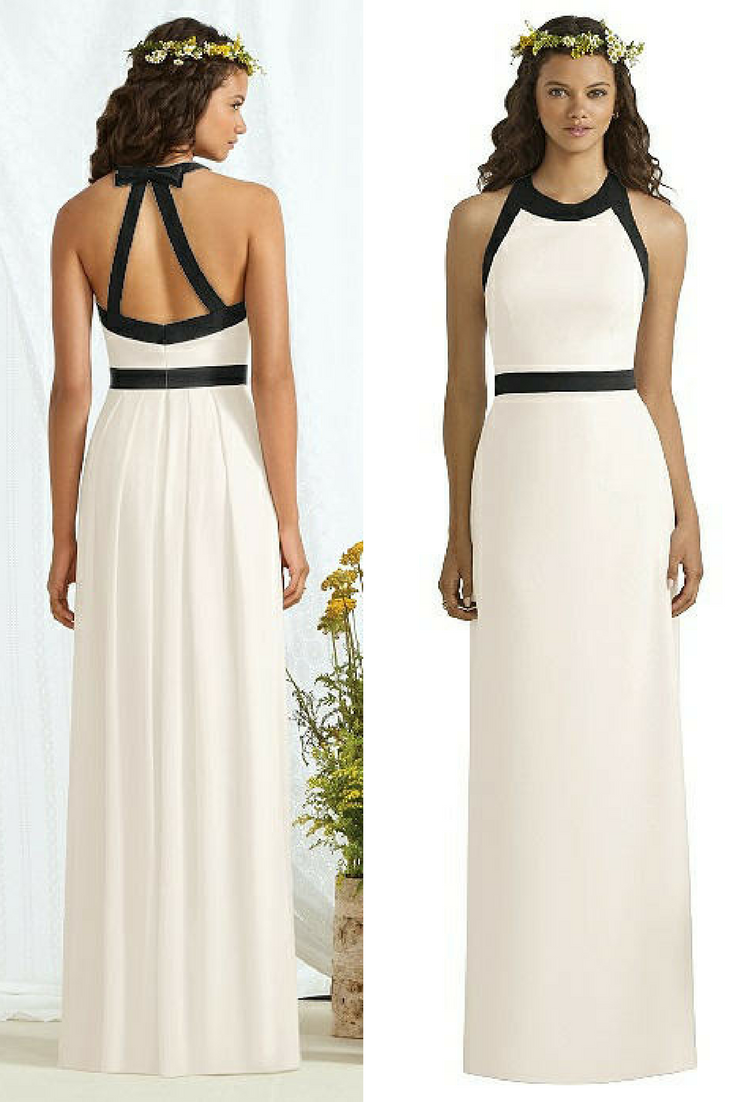 How beautiful is this bow at the neck closure and gorgeous pleated detail on the back skirt?

This is one very dramatic dress that a confident bridesmaid would love to wear.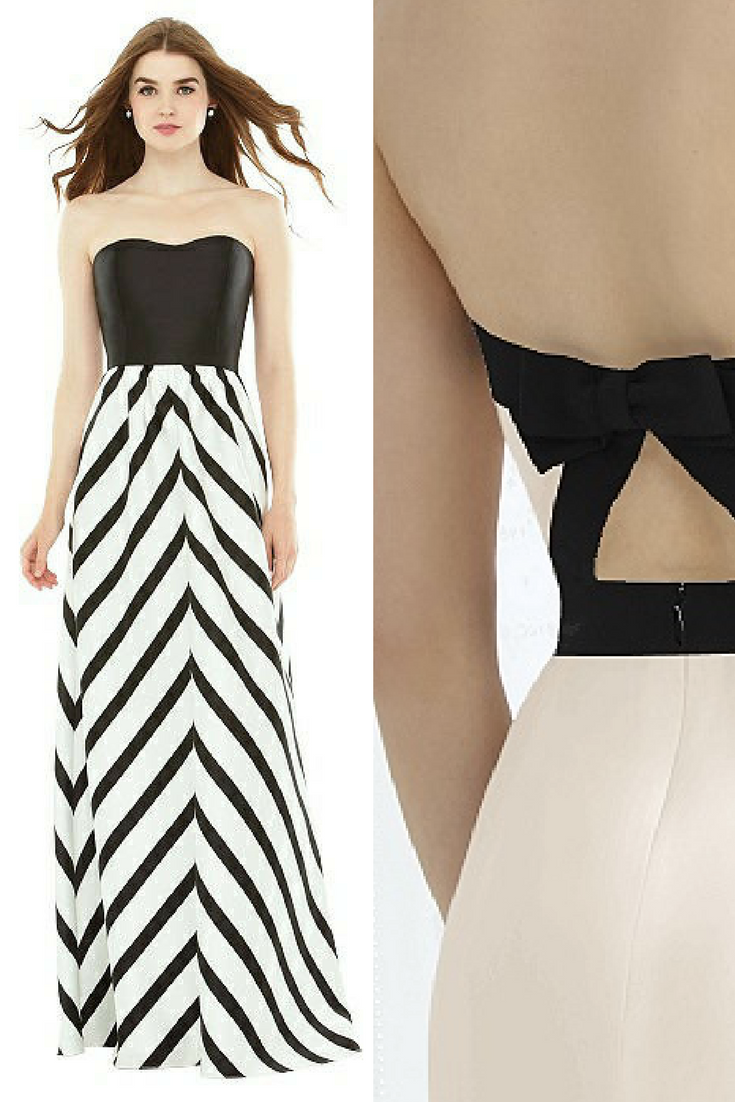 There's no doubt about it, these two tone bridesmaid dresses from Dessy are giving Cecil Beaton's original a run for his money! I wonder which one Audrey would have chosen?