Burgundy bridesmaid dress inspiration - your girls are going to love this classy shade and style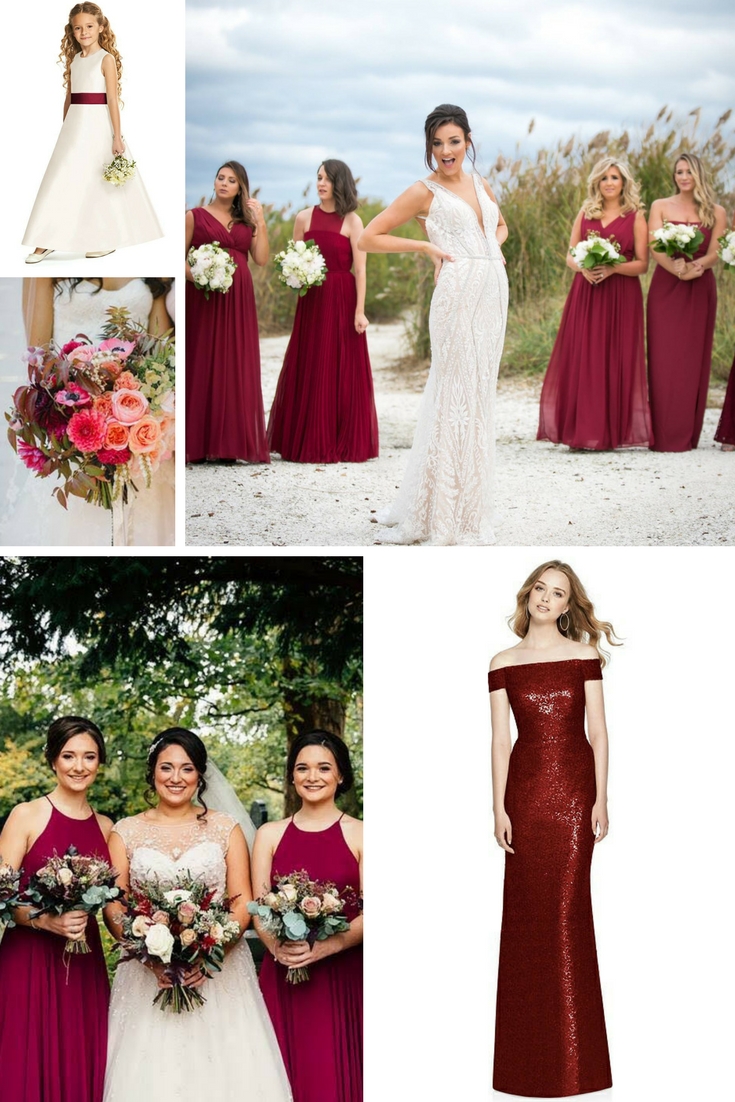 Classic, elegant, flattering for all skin tones and never dates - look at the burgundy bridesmaid dresses shown above at real weddings by Dessy and we think you'll agree.
Burgundy (or maybe think of it as claret, merlot or deep red) is a shade that looks good on blondes, brunettes, girls with fair skin and freckles and girls with darker skins.
Match it with lighter pinks in your bouquets and greens and you've got a really beautiful wedding theme going on. (Take a look at our Burgundy wedding theme ideas here for inspiration).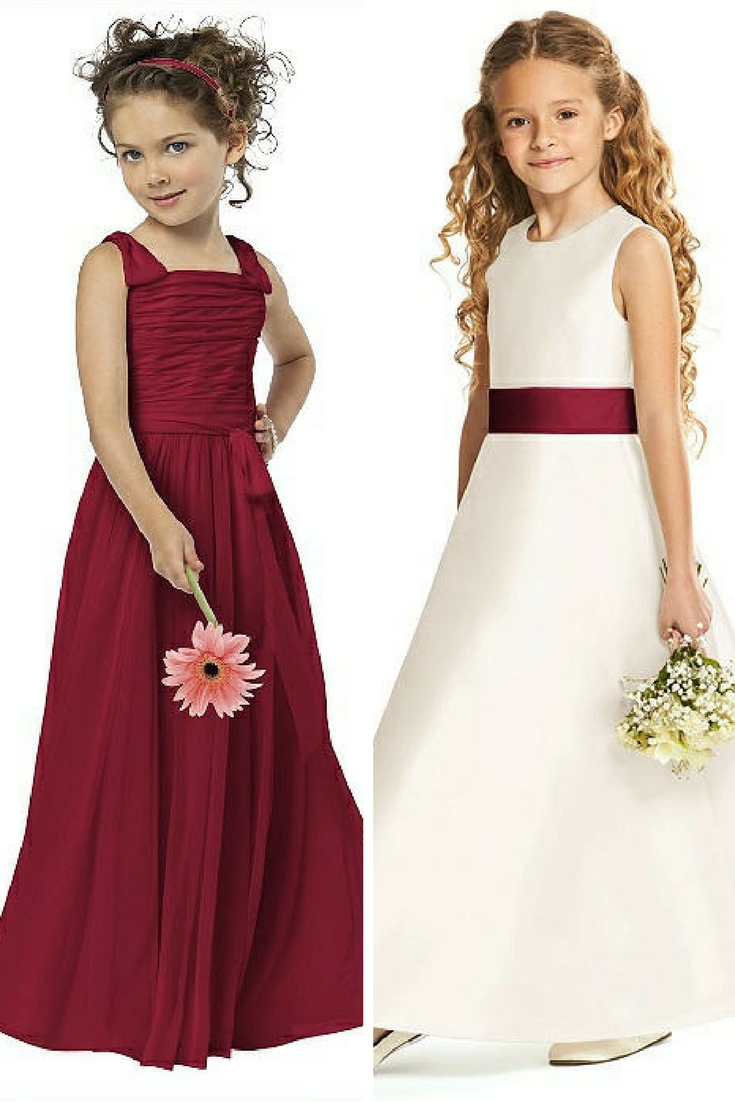 Your little flowergirls are going to feel very grown up wearing this shade and if you don't want a block color, then match a Dessy flowergirl dress in white or cream with a burgundy sash. Very sophisticated for a little lady.
As for your bridesmaids - the hardest part is going to be choosing which style. We're loving the mismatched bridesmaid dresses this bride chose. (Bet her friends loved having individual styles too).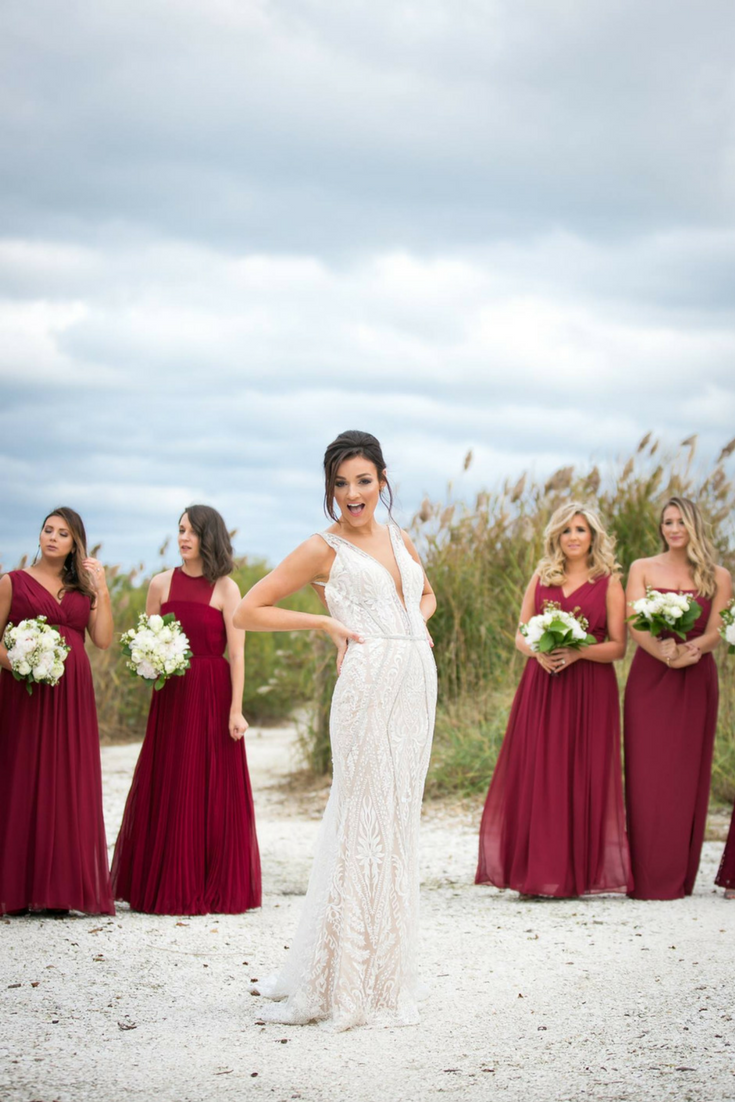 Sequins are really on trend just now and if you're having an evening wedding and want your bridesmaids in something a little slinky, then these burgundy sequin bridesmaid gowns would look completely fabulous. Choose either strapless, spaghetti strapped or maybe opt for burgundy sequin bridesmaid separates?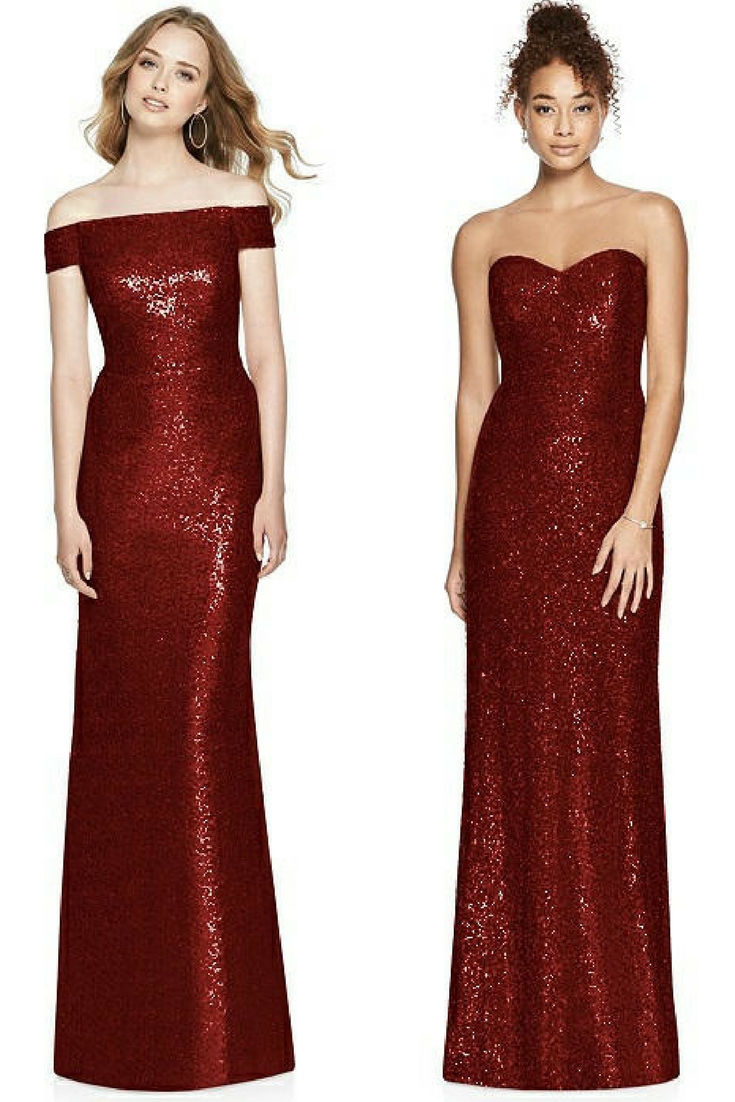 And if one of your friends has announced her pregnancy you'll find burgundy maternity bridesmaid dresses here. They're so flattering and pretty for ladies in waiting!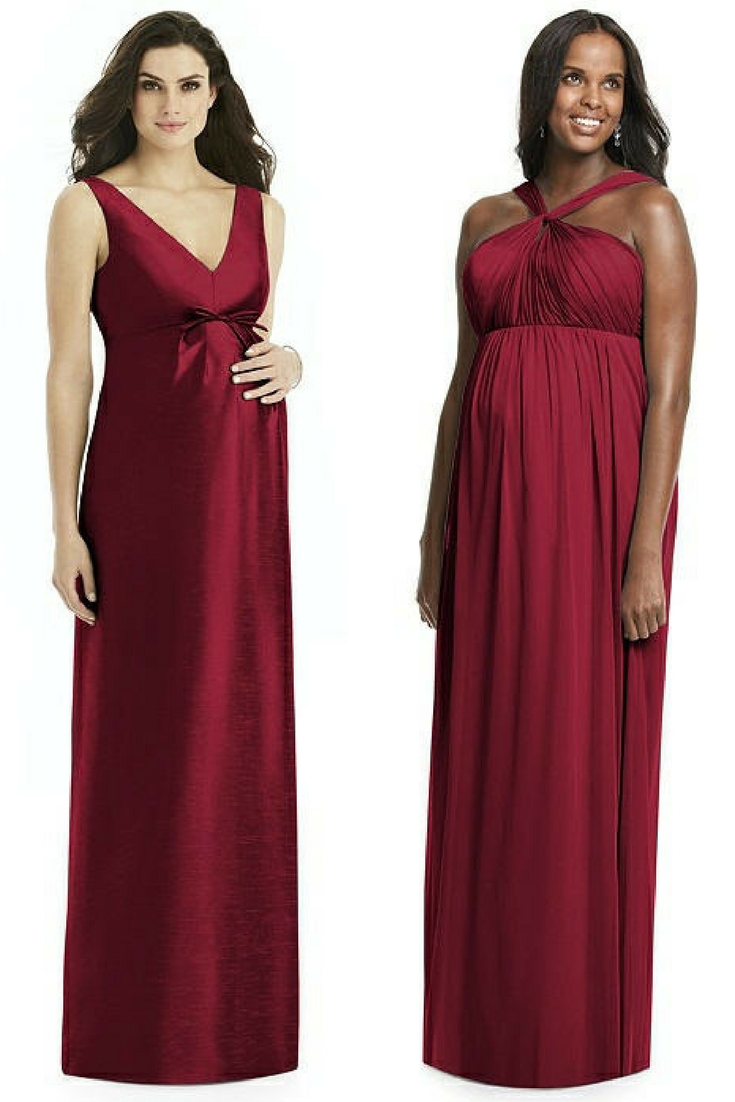 Sometimes it's hard to decide whether your girls should wear long or short bridesmaid dresses. It really depends on your style of wedding day. If you're getting married earlier in the day and it's hot, then a short dress could be perfect. Short cocktail-style bridesmaid dresses also look sassy at evening weddings if you're having a buffet style event rather than a formal sit down dinner. The best thing to do is look at plenty of different styles and ask your girls what they think.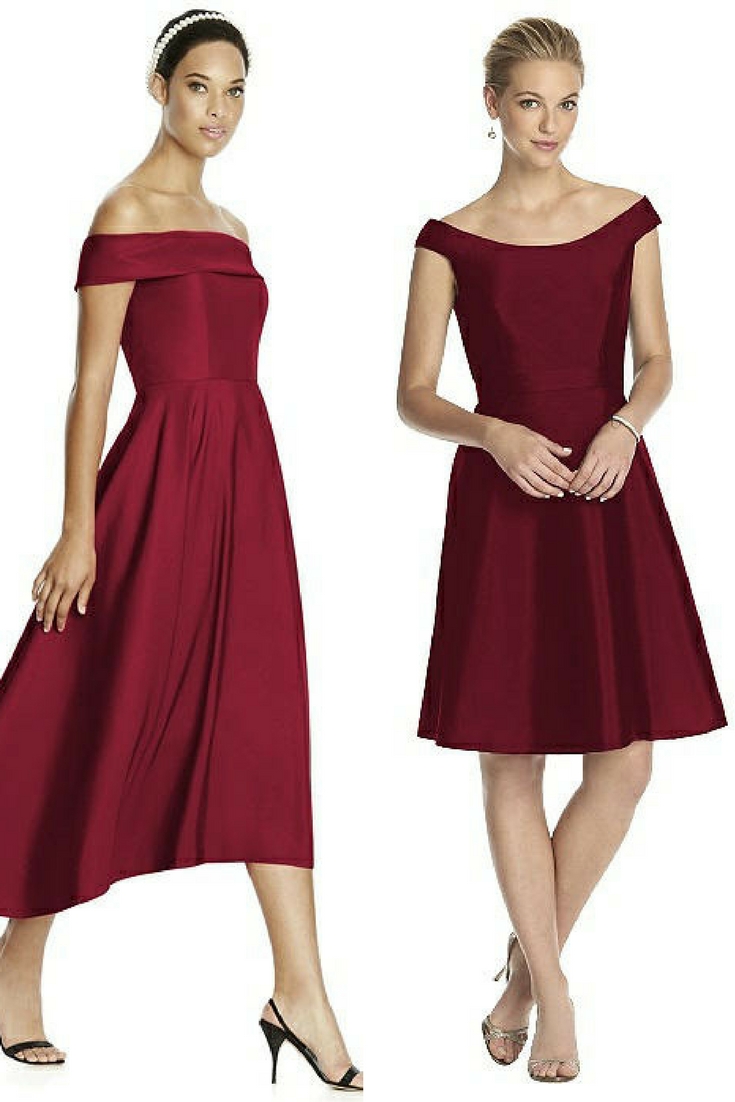 We're big fans of dressing your bridesmaids in individual styles because every girl has a different shape and different styles will flatter (and disguise). So some of your girls might be happier wearing a burgundy bridesmaid dress with sleeves whilst others are happy in strapless or spaghetti straps.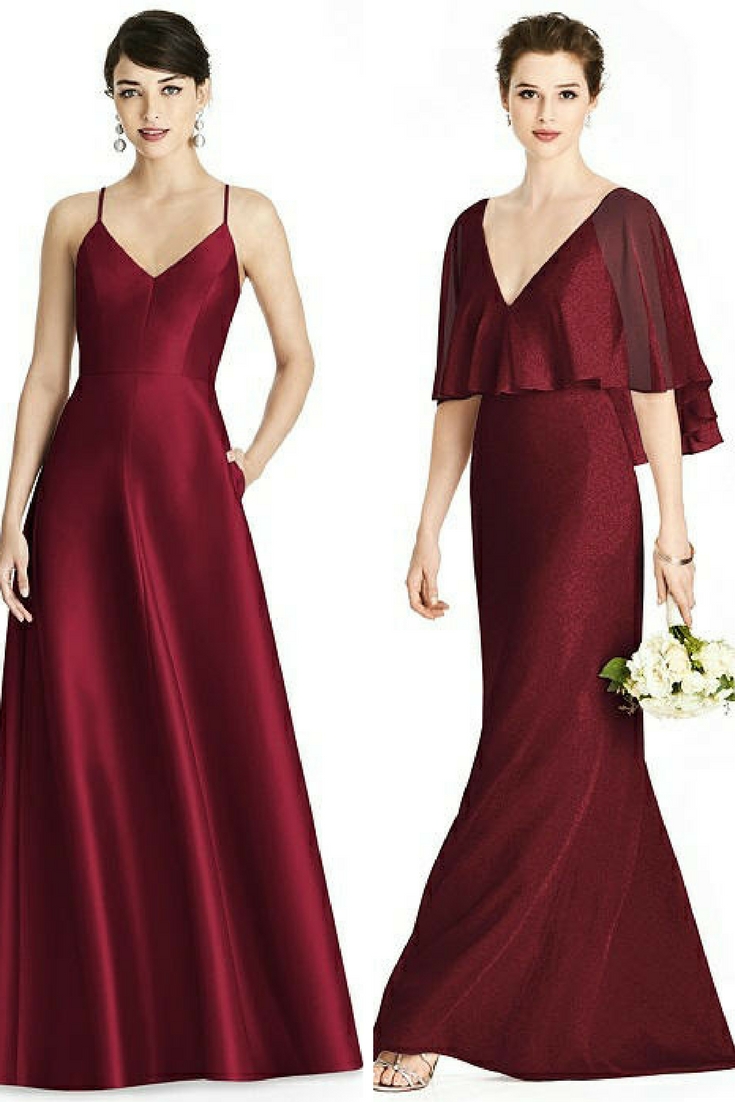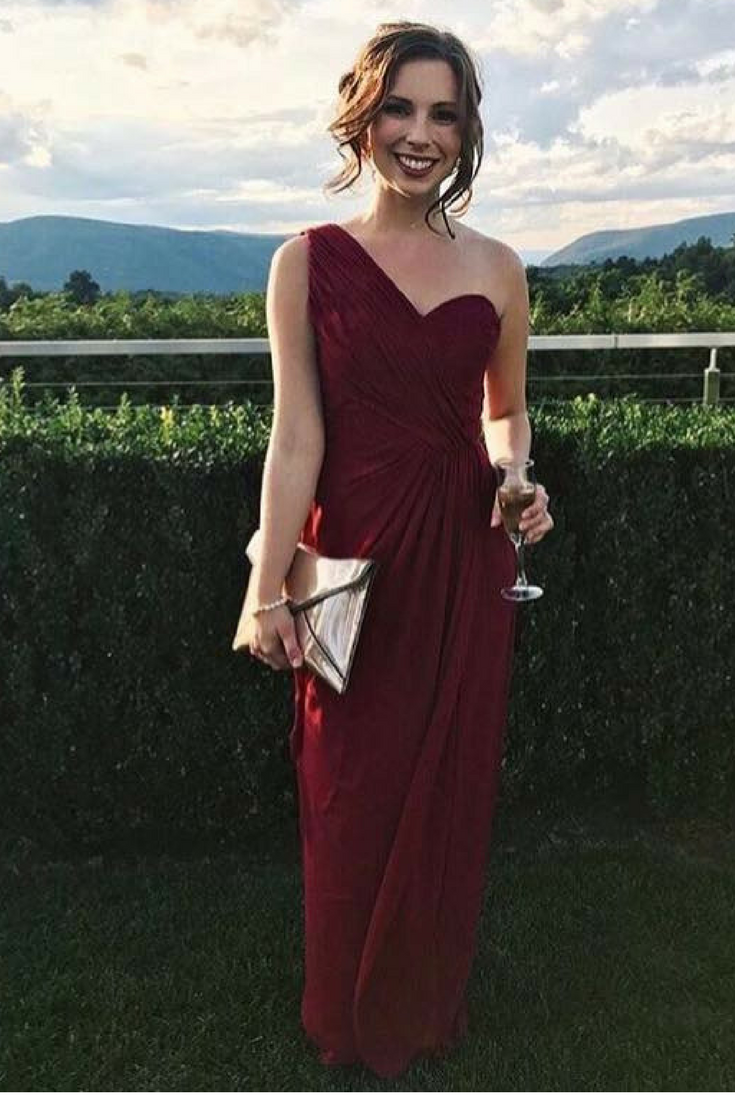 All burgundy bridesmaid dresses featured here by Dessy - discover the full range here.