5 Reasons We Love the After Six Brand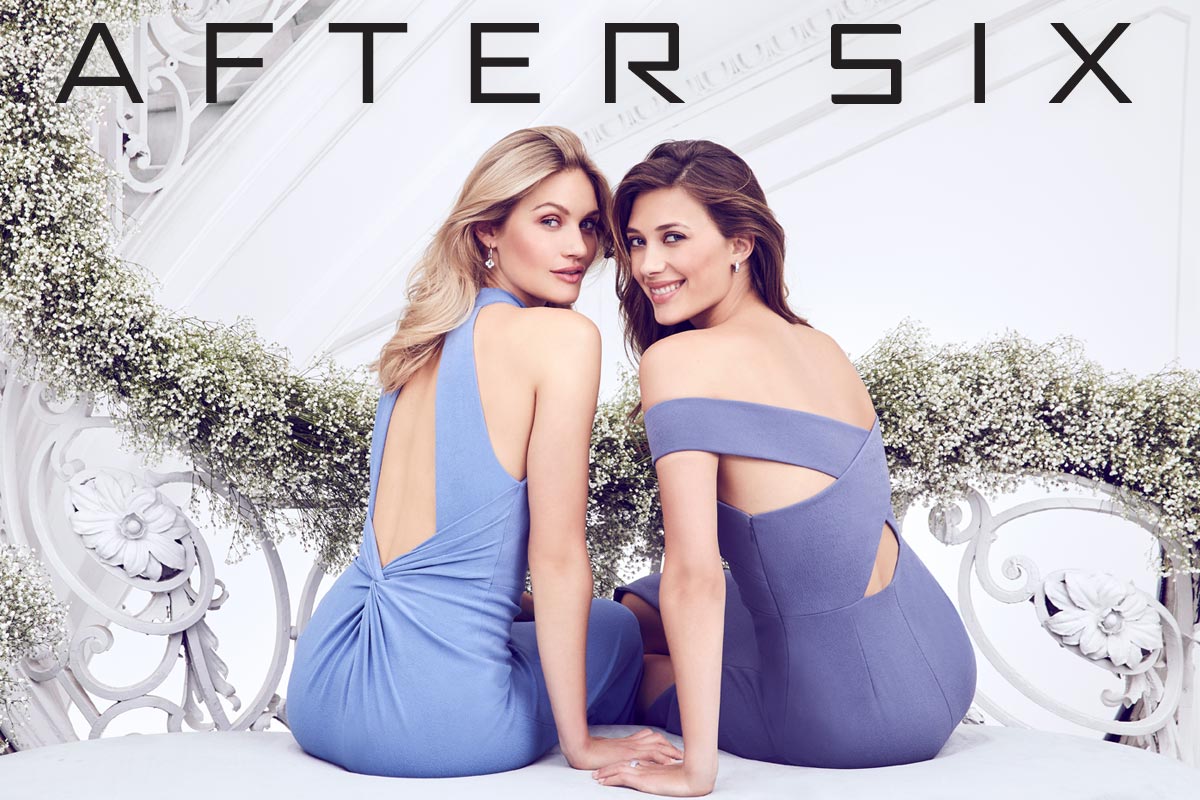 When it comes to choosing the perfect bridesmaid dresses and men's formal wear for your bridal party, you can't go wrong with After Six. Elegant, stylish and refined, this legendary brand is always ready to make your whole crew look amazing on your big day.
Whether you're looking to rent a classic and timeless tuxedo for your groom or searching for fashion-forward bridesmaid dresses for your gals, After Six has you covered. We've listed five reasons why we can't help but love the brand — and why you're sure to fall in love with it too!
1. It's Steeped in Sartorial History
It's crazy to believe, but the After Six brand has been in the formalwear industry since 1903. Founded by Ukrainian immigrant Samuel Rudofker, the company was originally known as S. Rudofker's Sons.
How did Rudofker's Sons eventually become After Six? Legend has it that when the Rudofker's decided to rebrand themselves in the 1930s, Samuel's son Max Rudofker suddenly announced that he had to go home because "it's after six!"
The moniker stuck and was trademarked in 1937. As a maker of formal evening wear, the name was a perfect fit for the company.
2. It Redefined the Tuxedo Industry
At various times, After Six was the leading maker of formal wear in the United States. Known for its innovation, the company dramatically influenced the tuxedo industry throughout its history.
In 1923, the company invented the first ready-to-wear tuxedo, called the "Rudo Tux". This iconic tuxedo was priced affordably and made dinner jackets accessible to men everywhere.
The concept of a rented tuxedo can also be attributed to After Six. The Rudofkers began selling their formal menswear to dry cleaners and tailors, who turned around and rented them to customers that required temporary tuxedos for the occasional dinner party or black-tie event.
3. Its Elegant Dresses Evolve Over Time
By the 1970s, After Six expanded its offerings to include prom dresses. Although the brand's formal dresses have always been trendy and classic, the After Six bridesmaid dresses you see today are a far cry from their vintage party dresses of the '70s and '80s.
After Six was forced to evolve its dresses over time or fizzle out. Fortunately, the brand rose to the occasion and has created elegant bridesmaid dresses that are contemporary and en vogue.
Today, After Six by Dessy offers stunning and affordable bridesmaid dresses in a wide range of colors, styles and sizes. Featuring clean lines and flattering silhouettes, it's no surprise that the brand has remained a favorite among brides and bridesmaids alike.
4. It Has a Long-Running History with The Dessy Group
Where does Dessy fit in with After Six? Our love affair began over 15 years ago when we were a licensee of the After Six brand.
Attracted by its rich history and timeless designs, the Dessy Group acquired the After Six trademark in 2011. With big plans to revitalize the brand and expand its offerings, we quickly got to work by debuting the Paragon Tuxedo Jacket the following year. Since then, we've introduced countless After Six styles, including bridesmaid dresses, men's formal accessories and tuxedos.
5. It Showcases Affordable and Popular Styles
One of the many reasons brides and their bridesmaids love After Six is its chic, yet budget-friendly options. With stylish, contemporary cuts and flattering fits, your bridesmaids will have no trouble finding dresses that suit their personalities and budgets.
One of the more popular bridesmaid dress trends we're loving is the off-the-shoulder look. This stunning, off-the-shoulder bridesmaid dress is the picture of elegant beauty and sophistication: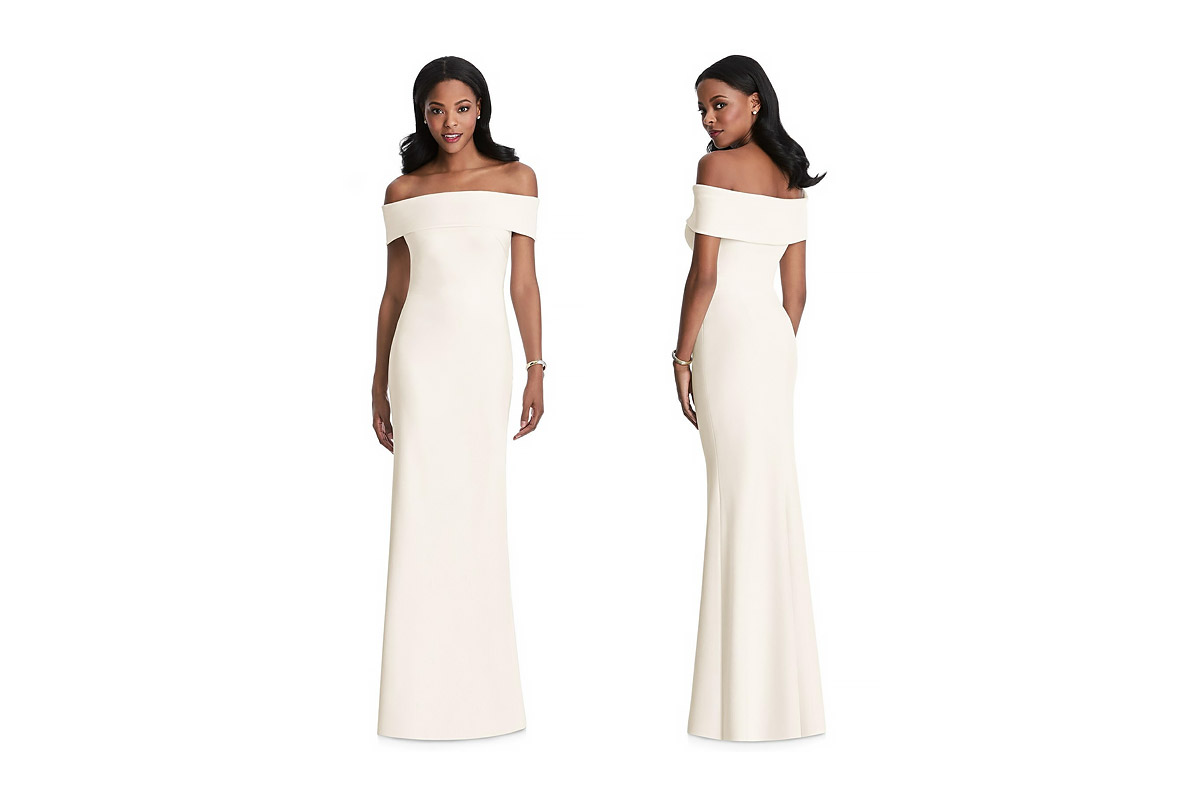 Looking for something more whimsical for your wedding party? This off-the-shoulder bridesmaid dress in Lux Chiffon fabric evokes a sense of romance and enchantment that will perfectly complement your whimsical wedding: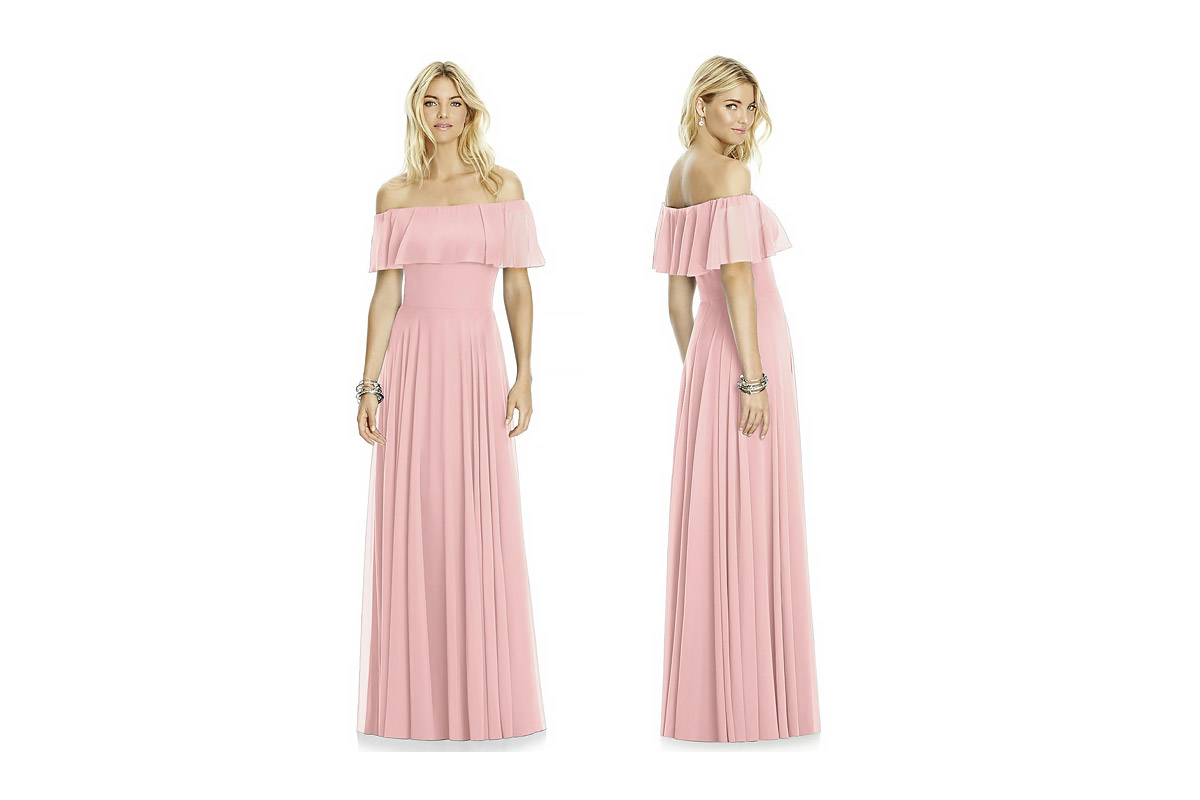 For brides who aren't afraid to add a bit of glam to their wedding party, sequins are the way to go. Outfit your gals in these jaw-dropping sequin dresses by After Six for a look that's guaranteed to pop at your wedding: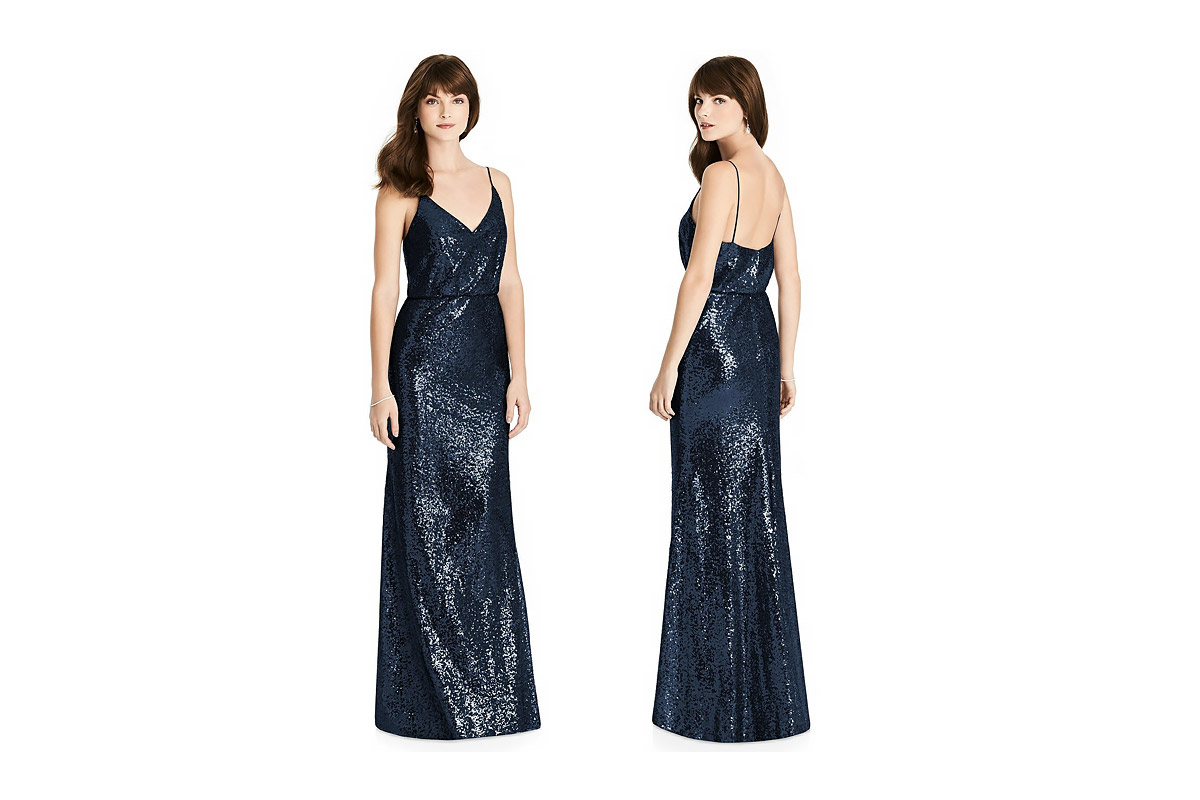 Looking for the perfect After Six bridesmaid dress for daytime ceremonies? Opt for a midi-length dress that transitions effortlessly from daytime to evening wedding ceremonies. These stylish bridesmaid dresses will please every personality and budget: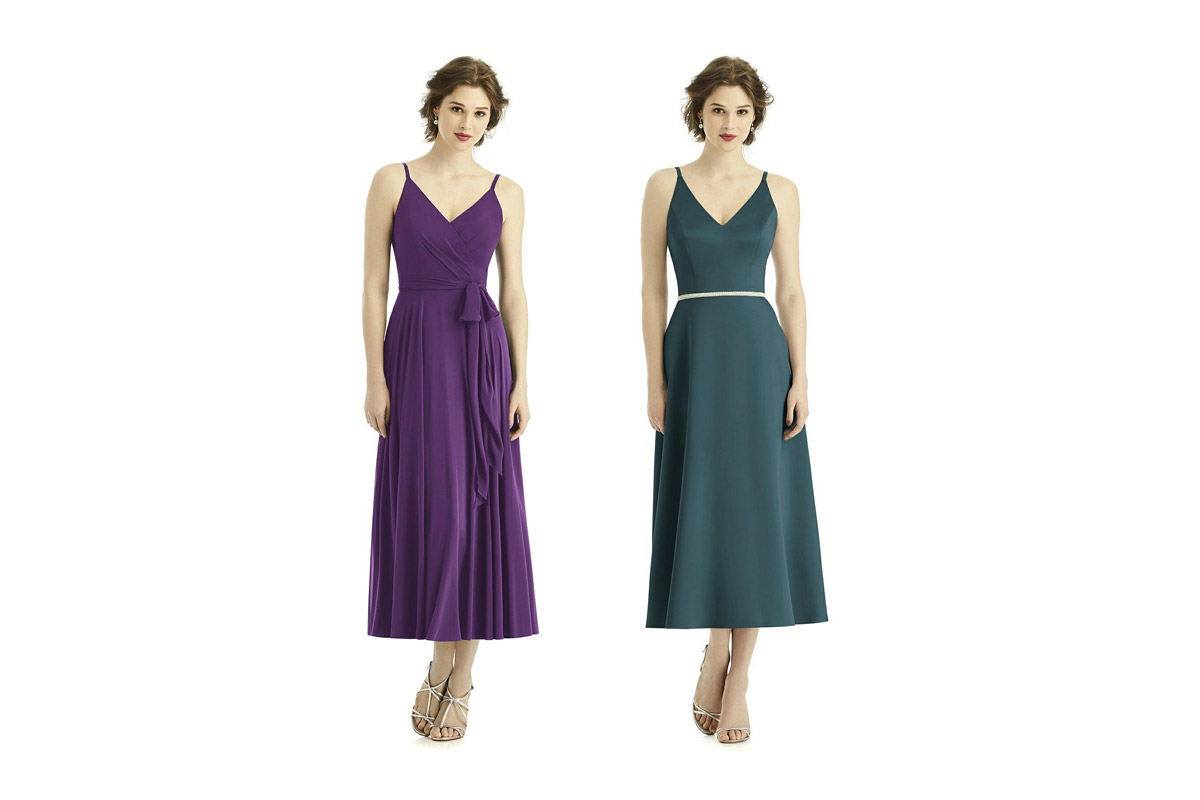 After Six 1503 | After Six 1501
After Six Bridesmaid Dresses for Every Style and Personality
From timeless bridesmaid dresses to contemporary styles, After Six has the perfect dress for every bride and her bridesmaids. No matter which style option you choose, we're confident you'll be thrilled with the superb quality and elegance behind each design.